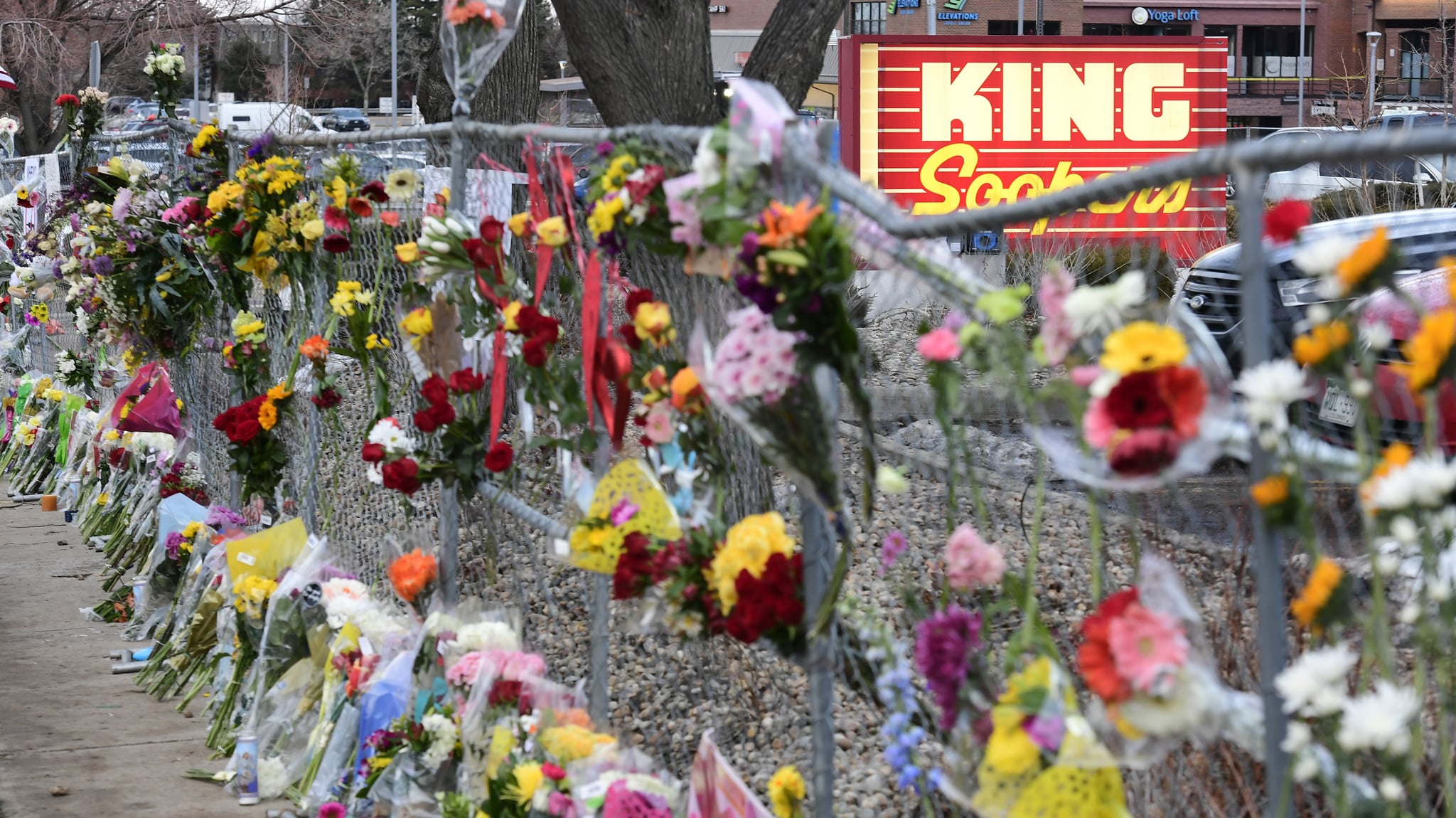 The bulk of my upbringing was spent in Littleton, Colorado — location of the 1999 Columbine High School massacre that killed 13, injured another 24, and was, at the time, the worst school shooting in history. I was in eighth grade at the time, suddenly on lockdown and terrified to learn about the unfathomable event that happened just miles from my home. Going to high school went from an exciting prospect to absolutely terrifying.
For years, I couldn't go anywhere without an audible or visible reaction — a gasp, a murmur, a question, a sympathetic gaze — when I mentioned where I was from. "Littleton? Isn't that where . . . " their voices would trail off. My state already was synonymous with the site of a major mass shooting, but that, unfortunately, was just the beginning.
Since then, gun violence has not only plagued my state, but several of the shootings have had deeply personal ties to my life. Among the many such events in Colorado's history: a female student was killed in a 2013 shooting at my alma mater, Arapahoe High School, also in Littleton. There was the horrific movie theater shooting in 2012 in Aurora, CO, the city of my first job and an area I frequented weekly to visit my grandmother. Twelve people were killed and another 70 injured. In 2019, shots were fired at the STEM School in Highlands Ranch, CO, where my two bright and beautiful nieces attend — of course the most personally terrifying of these events. Eight were injured, and a student was killed as he tried to charge one of the gunmen; he died a hero. And just this week, a gunman killed 10, including a police officer, in a King Soopers grocery store in Boulder, CO — the city where my husband is from. It's the store he grew up going to.
Source: Read Full Article