Unorthodox, released recently on Netflix, stars Shira Haas, an actress from Israel. Haas depicts the lead role, Esty, a young woman who grows up in a Hasidic Jewish community. Her co-star, actor Amit Rahav, plays Esty's husband Yanky. Haas shared in recent interviews that she and her fellow Unorthodox castmate have actually been friends for years.
'Unorthodox' lead cast members Shira Haas and Amit Rahav have known each other for years
Beanie Feldstein is an actress known for American Crime Story and Lady Bird, to name just a few projects. Recently, Feldstein discussed Unorthodox with the Netflix series' star, Shira Haas, for Vogue magazine.
Unorthodox's other stand-out performance comes from Amit Rahav, who plays Esty's husband Yanky. Haas told Feldstein that Rahav — also an Israeli actor — are actually old friends.
"Amit and I have known each other for 10 years already," Haas explained. "It is a fun fact." They even sort-of-manifested their experience on Unorthodox. Haas told Vogue: "We had mutual friends and we knew each other for 10 years and we joked that we should work together one day."
She went on to emphasize that her long friendship with Rahav allowed her to feel comfortable while shooting Unorthodox. Haas shared:
I have had roles that I had intimate scenes and crucial scenes with people I didn't know, but you do need to build something with someone to trust them, not only to feel comfortable with, but so you can see that from the camera. But if you have a good connection with someone—I'm talking about Booksmart!—you can really see it. I really trust him.
'Unorthodox' lead says 'it was nice to have a friend'
The Unorthodox star also talked about her relationship with Rahav in an interview with the publication IndieWire.
"It really felt like a mishpocha, as you say in Yiddish, kind of like a family in a way," Haas explained about knowing Rahav beforehand. It helped the actress deal with portraying the intense emotional journey of her character. The Unorthodox lead said about her time with her co-star Rahav on set:
We had our humor during every hard scene; we always had our laughs in between takes and our inside jokes. …it was nice to know that I can really trust him to feel very, very free, so it was nice to have a friend.
Shira Haas shares which scene she had to film first
Maria Schrader, the director of the Unorthodox series, sat Haas down early on in production and told her the news. The head-shaving scene would be "the first shooting day."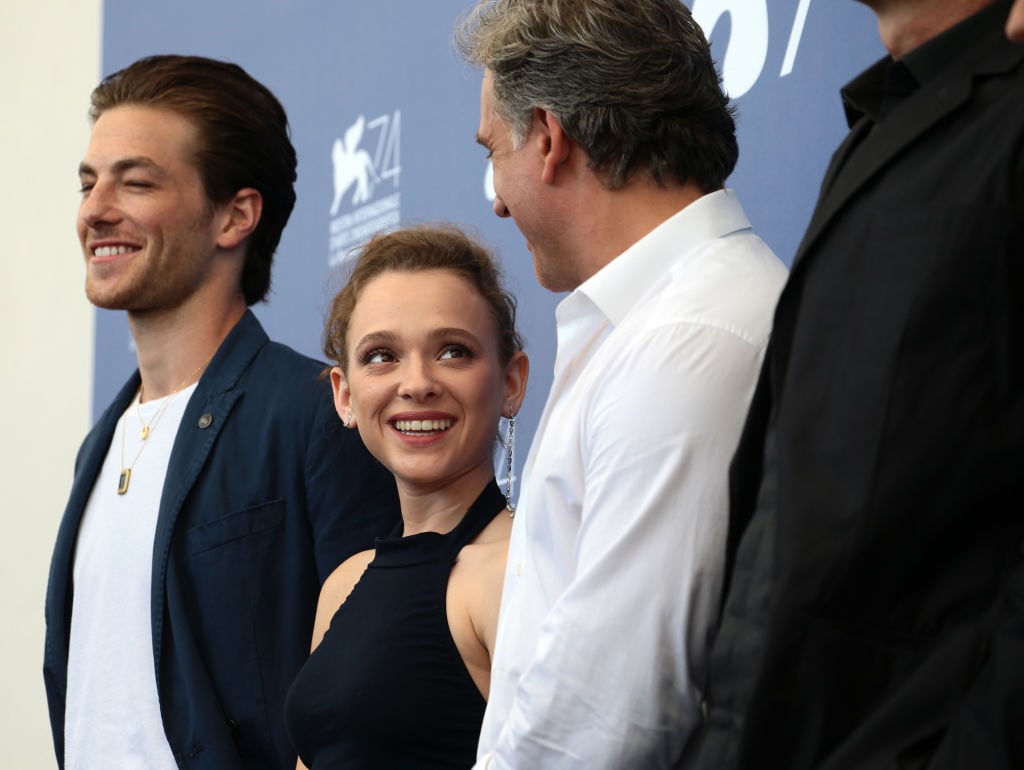 "I remember that I was shocked for a second," the Israeli actress told Feldstein. However, she found that filming the emotional scene so early in the process was very unifying. Haas shared in Vogue:
It brought the whole production together to do it and it really bonded everyone to take part in it. I'm really positive that it helped me to get into Esty and to start with that and to be committed to the role. It was one heck of a welcome. Maybe I didn't know everyone's names yet, but they helped me shave my head.
Source: Read Full Article