Sometimes you need to get through a crisis like the coronavirus outbreak with soothing music and meditation sessions…and sometimes you need some true crime.
These five well-researched, engaging true crime YouTube channels will keep your mind off of COVID-19 quarantine and make the hours of self-isolation seem like nothing.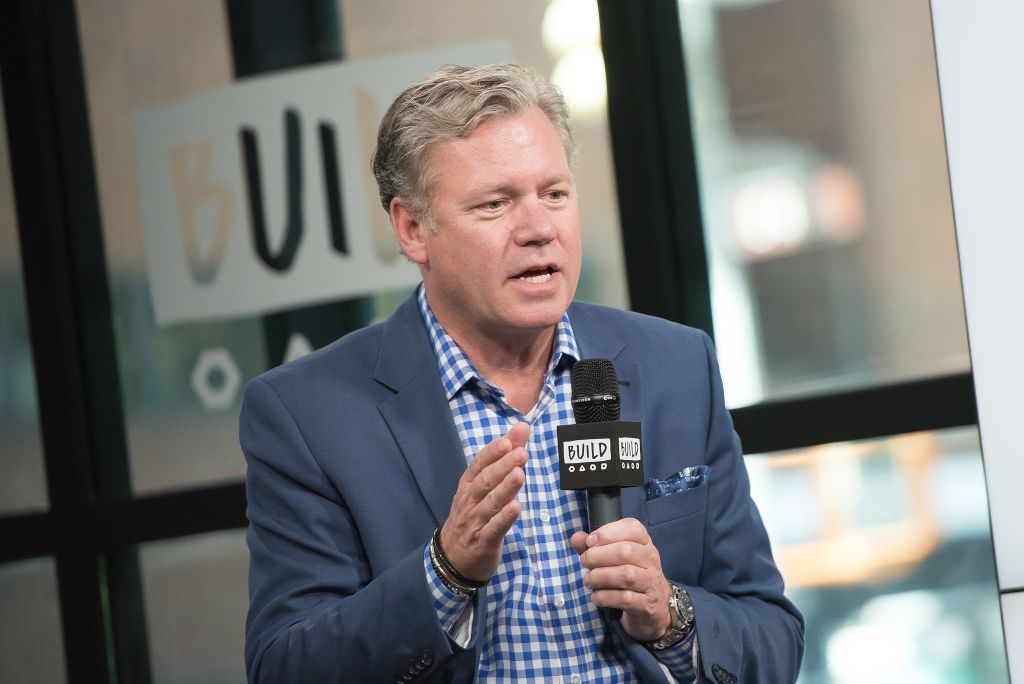 Coffee and Crime Time With Stephanie Harlowe
Stephanie Harlowe stands out among today's true crimeYouTubers because of the depth of research she does on each case.
On her series Coffee and Crime Time, this YouTuber covers infamous classic true crime stories, like Charles Manson and his cult of followers, ongoing cases like Lori Vallow and her missing children JJ Vallow and Tylee Ryan, and recent notorious controversies (like Scott and Laci Peterson, Michelle Carter and Conrad Roy, the JonBenet Ramsey case, and Casey and Caylee Anthony).
This is, to put it mildly, a must-see true crime series. Harlowe covers many cases across multiple episodes and includes ultra-specific details that many other reporters, podcasters, and YouTubers tend to leave out. If you want to find a YouTube channel to put on in the background for hours like a podcast during coronavirus quarantine, this is definitely the right one.
True Crime Daily
The True Crime Daily YouTube channel began as an investigative journalism series called Crime Watch Daily, hosted by Matt Doran in Season 1 and the infamous Chris Hansen (formerly of To Catch a Predator) in Seasons 2 and 3. Now, True Crime Daily's stories live on YouTube, usually in easy-to-follow, 20-minute segments.
This channel covers many grisly and mysterious stories that don't get a lot of play in the mainstream media. But the broadcast style—which includes interviews with key figures in each case and information from unearthed police reports and interrogations—is similar to 60 Minutes or the evening news, unlike many of today's YouTube channels.
BuzzFeed Unsolved Network
BuzzFeed's popular Unsolved Network YouTube channel blows the dust off of unearthed mysteries and unsolved crimes. It also covers all things strange, macabre, cultlike, and wacky, from Edgar Allen Poe's mysterious death to unexplained disappearances and complex criminal investigations.
This channel is a good one to get you through the coronavirus outbreak if you like thrills and spooks. In addition to true crime stories, it also includes breakdowns of popular conspiracy theories, Q&As with paranormal investigators and alleged psychics, and harrowing first-person stories about everything from surviving kidnappings to being struck by lightning.
Danelle Hallan
Danelle Hallan is a wildly popular true crime YouTuber, and for good reason. She's an excellent storyteller, and listening to her videos is like talking about a story in the news with a close, well-informed friend. Hallan's content focuses quite a bit on missing persons cases, especially those involving children and those that are ongoing.
After listening to each of Hallan's videos, which go into detail about suspicious deaths, kidnappings, and even harrowing escapes, you might want to hold your loved ones a little closer.
It's a Crime
The It's a Crime channel is a good choice if (especially during the coronavirus pandemic) you feel like you know all there is to know about a given case.
Each video goes into detail about a specific aspect of acase, like a secondary figure that hasn't gotten much mainstream attention, ora certain day in the timeline of a case that hasn't been discussed a lot byother channels. Recent cases covered on It's a Crime include the LoriVallow/Chad Daybell case, the Evelyn Mae Boswell tragedy, and the Gannon Stauchstory.
Source: Read Full Article