Jim Edmonds from The Real Housewives of Orange County shared Instagram story photos from a local hospital where he was being tested for COVID-19 (coronavirus).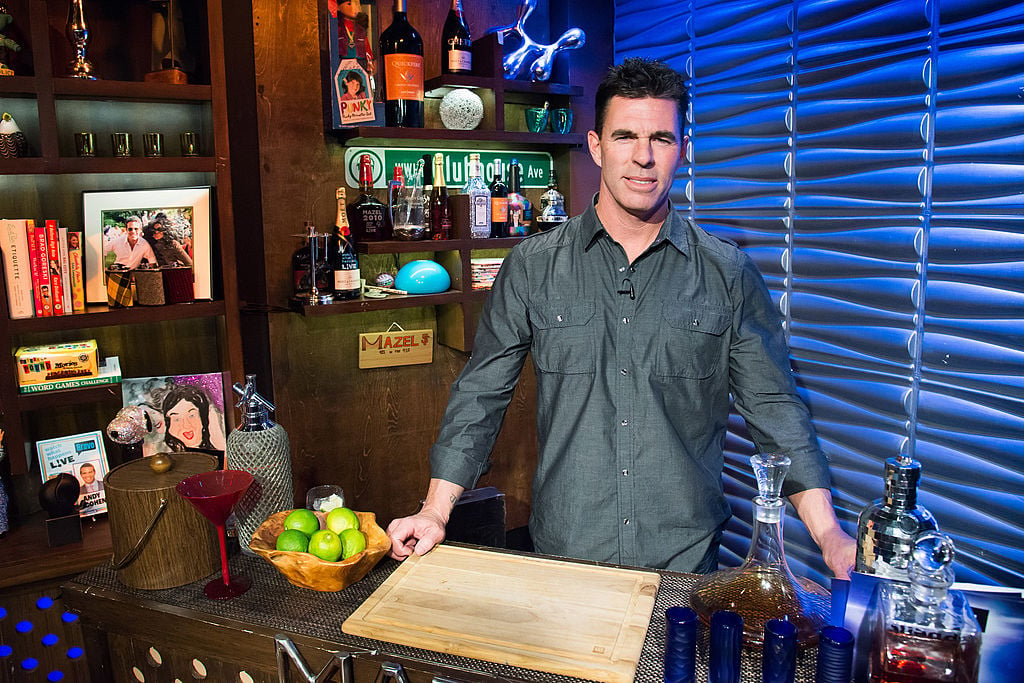 Edmonds, who is separated from wife Meghan King offered insight into how he was feeling and why he ended up at the hospital, sharing "This virus is no joke #gethealthy." Edmonds joins a growing list of celebrities who have been tested for coronavirus. Most recently comedian Kathy Griffin ended up in the ER, concerned she too had coronavirus and had a difficult time getting tested. She still does not know if she has the virus.
As of now, Edmonds also does not know if he is positive for coronavirus. But he offered insight into the testing and how he is currently feeling.
He held off as long as he could
Apparently Edmonds tried to manage his symptoms at home but felt the need to go to the hospital. "Held off as long as I could. I thought I was tough enough to get through," he wrote along with a photo. He is wearing a mask and it appears he is receiving oxygen. "This virus is no joke #gethealthy."
"Waiting on tests now," according to the next screenshot in his story. He also expressed a similar reaction many people have had to what is often considered to be a rather invasive testing process. "PS I didn't know the swab could go that far in someone's nose."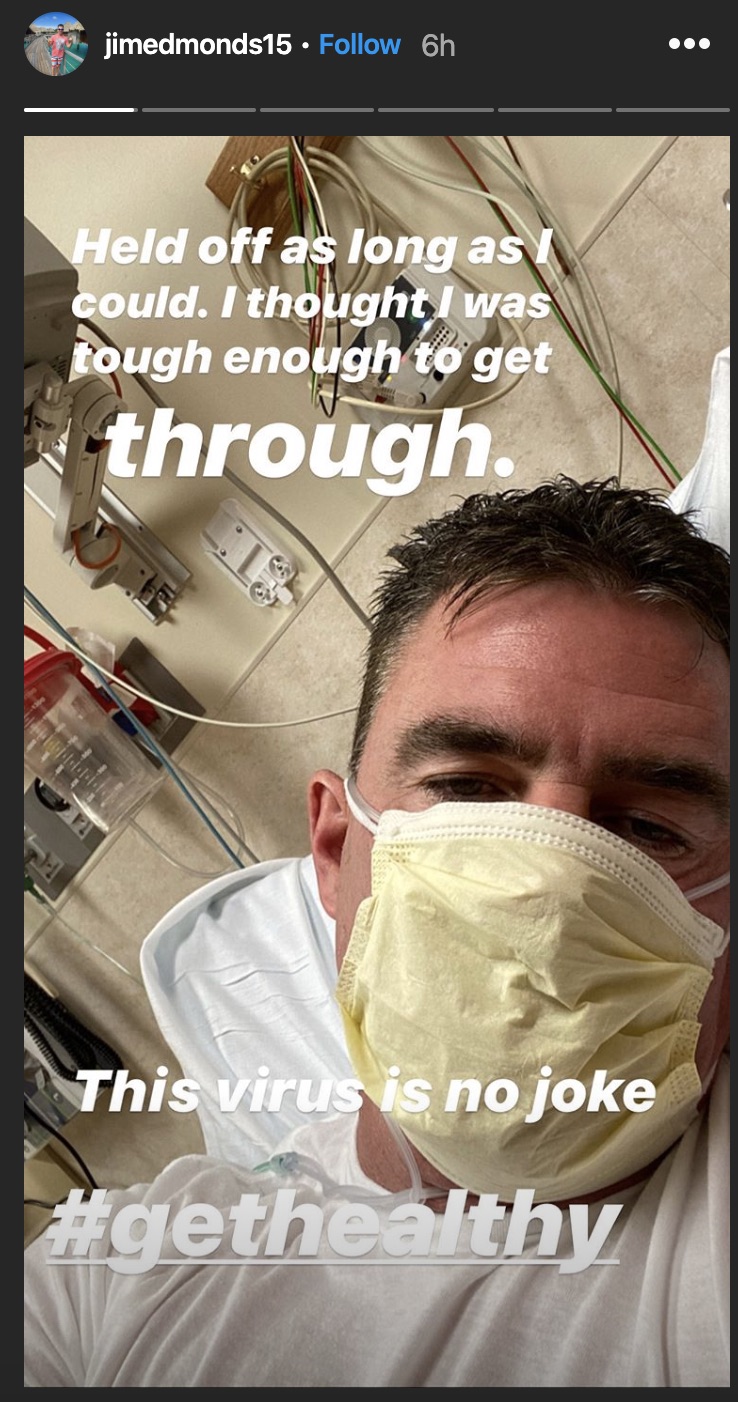 His next photo is of an x-ray machine where physicians wanted to obtain a chest x-ray. "X-ray time," he wrote.  "No confirmation on the virus yet. Just waiting to find out if I have been infected or just super sick. Not taking any chances because it is so hard to get tested by the rules of the CDC."
While Edmonds was in the hospital, King seemed to be her home with her three children. She shared an Instagram story where she was highlighting small businesses.
Two other Bravolebs have tested positive for coronavirus
Bravo producer Andy Cohen announced he tested positive for coronavirus on March 20. "After a few days of self-quarantine, and not feeling great, I have tested positive for Coronavirus.  "As much as I felt like I could push through whatever I was feeling to do #WWHL from home, we're putting a pin in that for now so I can focus on getting better.  I want to thank all the medical professionals who are working tirelessly for all of us, and urge everybody to stay home and take care of themselves," he shared to Instagram.
Cohen told Jeff Lewis on his SiriusXM show that he was still dealing with the "horrible" symptoms, which included weight loss. But the worst part was not being able to be with his son Benjamin while the virus is "working its way through my body."
Most recently, Vishal Parvani from Family Karma revealed he too has tested positive. "Please Stay Home," he wrote on Instagram along with a video. "Hey guys, I have been self-quarantining for the past 2 weeks. After finding out that I was exposed to someone who tested positive for covid 19, I immediately got tested since I'm immunosuppressed. I was tested positive. I'm doing well, but just wanted to emphasize to everyone – please stay home. We will get through this together. #stayhome." Parvani has Crohn's disease, which he discussed in a recent episode.
Source: Read Full Article