Carlton Morton told Diamond Jack that he's bisexual after they got engaged on Love Is Blind. The conversation blew up into a heated argument that ended with the couple going their separate ways.
In a recent interview Carlton did with "Love In Sight," he revealed that he actually did tell someone in the pods about his sexuality: Cameron Hamilton.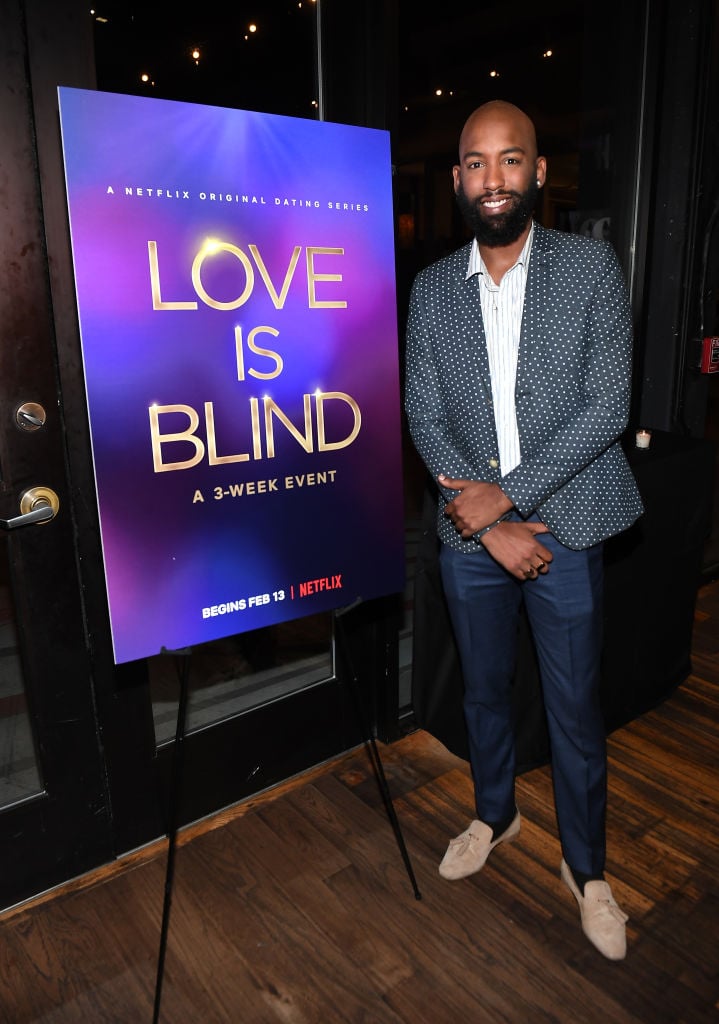 Cameron got engaged to Lauren Speed during his time on Love Is Blind. The couple got married at the end of the season and are still happily together today.
Carlton opened up to Cameron about his sexuality in the pods
Carlton says he opened up to Cameron in the pods because they were friends and Cameron could tell something was wrong.
"You know, Cameron was the only person who knew during filming because he was like just a friend and he noticed my persona. You know, one day when we got back after filming he was like, 'Man, is everything OK?' And I was like, 'No, everything is not OK. And I'm really worried. I'm about to make this decision between two ladies and I also have to share information with the person that I'm selecting,'" he said. "You know, it kinda made him wonder, like 'Well, what is it? Like, if you need somebody to talk to' type situation and I just told him."
Carlton said Cameron kept the conversation between them and was "very supportive."
"It never got back to anyone. It never leaked. He was very supportive. You know, he wasn't strange or anything like that. But he was definitely like the only person that I told," he said.  
Carlton says, today, he and Cameron are still friends, but he's been a little harder to get a hold of lately.
"You know Cameron's like Leonardo DiCaprio right now. He's booked and busy, OK? So like when I can reach him, you know…" he said when the podcast host asked if they still keep in touch.
Damian and Barnett have also supported Carlton since 'Love Is Blind'
Despite also saying in the same interview that he doesn't feel supported by his castmates, Carlton says there are a few Love Is Blind participants who have stuck by him.
"I'm so proud of all of my castmates. Damian has reached out, like repeatedly. Every time he senses something or sees some press or something, he'll reach out and be like, 'Brother, I'm here if you need someone to talk,'" he said.
Matt Barnett is another castmate who's been supportive of Carlton.
"Barnett also. Barnett is somebody who reached out and was like, 'Man, if you need me I'm here, like call me, whatever.' So people have really been great, you know, where they should be. And it's so unassuming. Cuz everybody looks at someone like Barnett who's always joking and stuff like, 'Can he be serious? Can he have a sentimental moment?' But those are really stand-up guys," he said.
Read more: 'Love Is Blind': Kelly Chase Is Dating Someone From Middle School, Says She'd Go on Another Reality Dating Show
Source: Read Full Article