Talk show personality Kelly Ripa was one of many former cast members of the legendary soap opera All My Children to mourn the sudden loss of actor John Callahan. Best known for portraying Edmund Grey from 1992 to 2005 on the ABC daytime drama, Callahan died after suffering a massive stroke on March 27.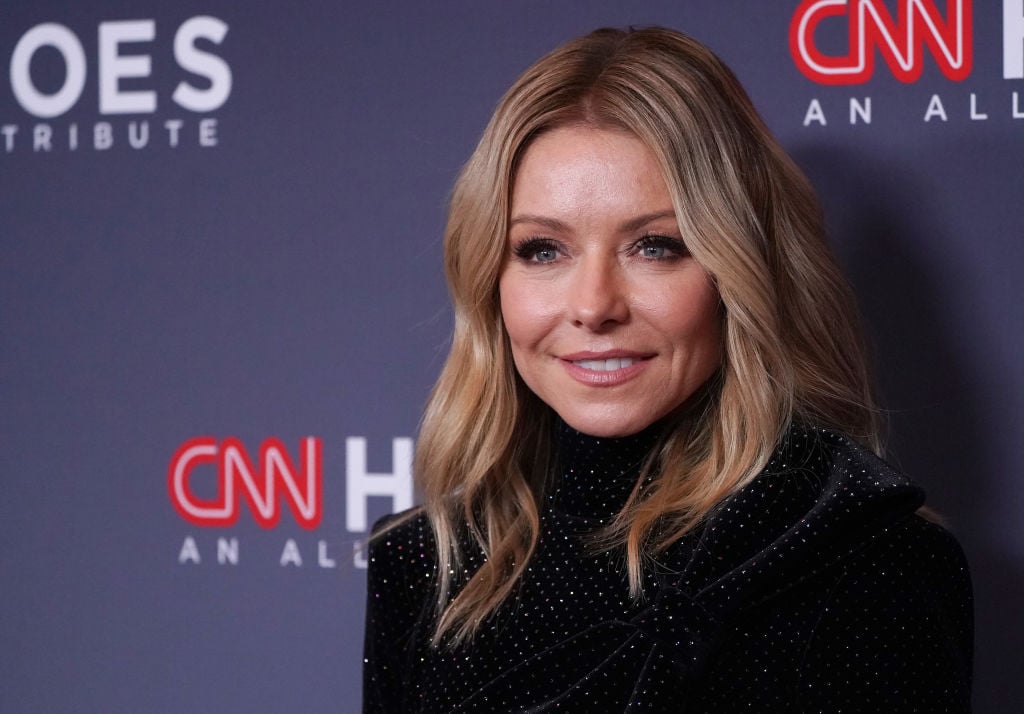 Ex-wife and co-star pays tribute to Callahan
According to People, Callahan was put on life support after suffering a massive stroke on Friday. His immediate family members were given time with him to say their goodbyes before he passed away.
The actor was married to his All My Children co-star Eva LaRue from 1996 to 2005. The two welcomed daughter Kaya in 2001 and continued to amicably co-parent after their divorce. LaRue posted a heartfelt tribute to Callahan on Instagram following his death.
"May Flights of Angels Wing You to Your Rest my Dear Friend. Your bigger than life, gregarious personality will leave a hole in our hearts forever," LaRue wrote alongside a pic of Callahan. "We are devastated-My great friend, co parent partner, and loving father to Kaya."
LaRue recalled some of Callahan's lovable attributes as well as sharing her sadness in her post. "That big belly laugh, bear hugs, bad puns, ability to harmonize to any song, great kitchen table singing-fests, and two steppin bad ass!" she wrote. "… my All My Children soap stud, the great time keeper, Beatles fanatic ( I wish to God we could go back to "Yesterday")… Kaya and I are beyond broken hearted, so stunned, sorry that my thoughts are a mess. You gave the best most beautifully written tributes, and I am at a complete loss for words right now for you."
Ripa shares her sadness
Broadcasting from her home on Monday due to the coronavirus crisis, Ripa spoke to viewers and co-host Ryan Seacrest about hearing the news of Callahan's passing.
"I really had a bad weekend this weekend. A very dear friend of mine for many, many years, almost 30 years, passed away over the weekend," she said on Live with Kelly and Ryan, as reported by People. "He was a great actor, a really good friend. One of the funniest people I've ever met."
Ripa remains close with Callahan's ex-wife and daughter, who is a friend of her daughter Lola Consuelos. and talked about the loss they are going through.
"He was the ex-husband of my first-born son's godmother, Eva LaRue. His name was John Callahan. He was 66 years old — way too young to be taken from us," the talk show host shared, recalling his sharp sense of humor. "He would say the funniest things, and we've all been going through our brains about all the funny Callahan-isms over the years. He's just one of those guys. He died way too soon."
The former All My Children star sent LaRue and Kaya her heartfelt thoughts. "We are thinking of you, and we are just so sad and so devastated," Ripa said.
Another 'All My Children' cast member recalls Callahan
Sarah Michelle Geller of Buffy the Vampire Slayer fame portrayed Kendall Hart on the ABC soap from 1993 to 1995 and shared a very special memory of Callahan on Instagram.
"Get past the horrible eyebrows on me and you will notice the incredibly handsome man, standing beside, me at my high school graduation," she captioned a throwback pic of herself in a cap and gown with Callahan. "That's #JohnCallahan or better know to me as GP (but why I called him that remains between us and those closest to him) He stepped into a lot of moments in my life because I didn't have a father to be there."
Geller penned a special note to Callahan's daughter in her post, commenting on his loyalty and devotion to Kaya. "Johns greatest joy in his life, was when he had a daughter of his own @kaya_callahan," she wrote. "John left us this morning. I promise you GP just as you were there for me, I will always be there for smoosh (Kaya) and @evalarue as well… This is all too much, especially right now, but I want the world to know how much you meant to so many people."
Callahan will truly be missed by family, friends, and fans.
Source: Read Full Article