Whether you're a fan of the prequels or not, Star Wars fans can't deny how important Anakin Skywalker is to the franchise. In fact, George Lucas has even said the saga was really centered around Anakin's tragic story. Hayden Christensen, who portrayed Anakin in Attack of the Clones and Revenge of the Sith received a lot of hate after the prequels, but trolls can't take away his character's importance. This is why the new rumor of his return was bound to happen eventually, based on what we've already seen in the franchise, more specifically Star Wars Rebels.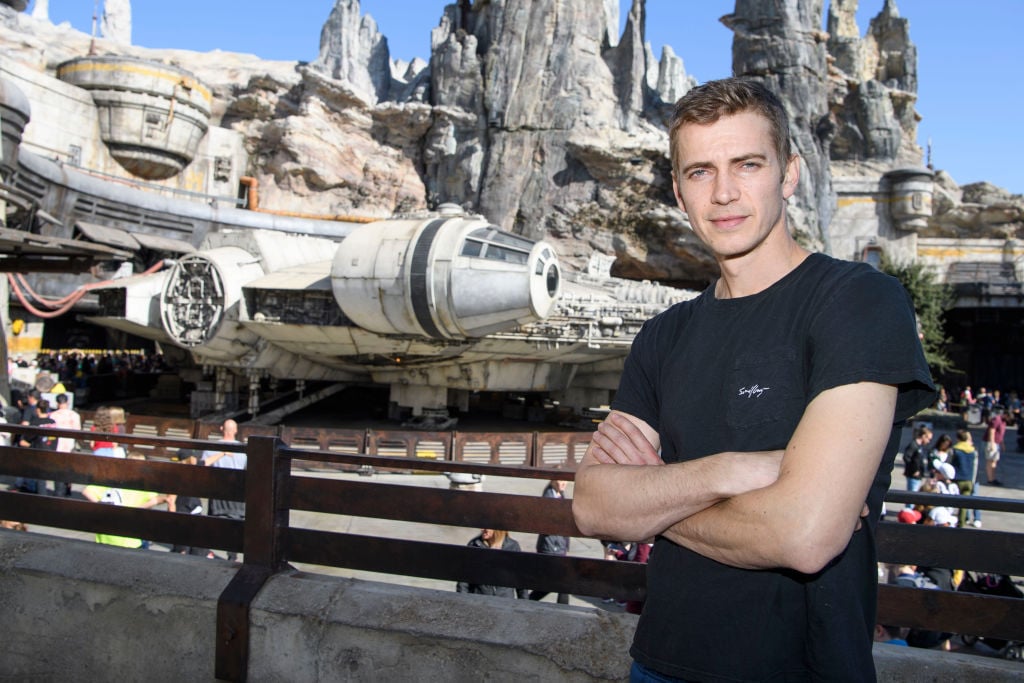 There are rumors that Hayden Christensen is in talks to return as Anakin Skywalker 
The site LRM Online shared the rumor that Christensen was "in talks" to return, in some capacity, to Star Wars as Anakin Skywalker. They wrote that Disney and Lucasfilm wanted to announce it at Star Wars Celebration, which was scheduled for August, but might not happen due to the coronavirus (COVID-19) pandemic. Nothing has been announced about postponing the convention, but with San Diego Comic-Con (the biggest convention in America) canceled, it would make sense that this celebration would be too.
After appearing in Episode II and III, Christensen received a lot of criticism for his portrayal of Anakin. Regardless of that being how he was written, a portion of fans really just didn't like this trilogy. After that, Christensen appeared in a few movies, like Awake with Jessica Alba and Jumper, and starred in a rom-com with Emma Roberts called Little Italy in 2018.
In more recent years, Christensen has dived back into Star Wars a bit more. He made a voice cameo as Anakin in The Rise of Skywalker and also did some panels at Star Wars Celebration in 2017. The crowd absolutely loved him, which is great to see after all these years. 
A key scene from 'Star Wars Rebels' makes a case for Anakin to show up in the Obi-Wan Kenobi series
Now, these are just rumors and should be taken with a grain of salt. With that said, though, there is quite a case to make for Anakin reappearing at some point in the near future. Yes, he's completely consumed by Darth Vader; Anakin doesn't come back until Return of the Jedi. But Ahsoka's vision in Star Wars Rebels shows that the memory of Anakin isn't gone. 
When Ahsoka is consumed by the guilt she feels for leaving the Order and not being there to save Anakin at the end of the Clone Wars, she has a Force vision of her former master. He accuses her of being selfish and validates her guilt, although it's not her fault what happened to him. Regardless, it's one step closer to her finding out the truth: he's Darth Vader. This is another reason why it's weighing on her because there's a part of her mind that knows Anakin is Darth Vader. With what Maul told her and the feeling she got earlier in Rebels when their ship came in contact with Vader. 
So, the Obi-Wan Kenobi series, which stars Ewan McGregor, would be a perfect place to bring Christensen back as Anakin based on the aforementioned scene. The show will focus on Obi-Wan's trauma post-Order 66 and could create a similar Force vision scene. It's different for Obi-Wan, of course, because he saw what became of his former Padawan with his own eyes. The man who was like a brother is now one of the darkest points of the Sith; that'll mess anyone up. Whether it's hallucinations or visions, there is a space to be made for Christensen. 
Even if it's in a different series or movie, Christensen returning just makes sense
Again, Anakin Skywalker is so important to the overall Star Wars narrative. While it would be nice for the franchise to create new content in vastly different avenues that what we're used to, like what the High Republic Era is doing, they can't deny what's popular. And the prequels are definitely getting the love they deserved now, over a decade later. 
Also, The Clone Wars showed how much more of Anakin's story there is to tell. Matt Lanter did an excellent job voicing Anakin for that show, and it doesn't make a lot of sense to rehash that part of Anakin's life for live-action anyway. But, it shows the possibilities. With the massive success of the several different Darth Vader comics and the really interesting stories, they added to the canon, that's a part of Vader's life we haven't seen yet. Although, Christensen wouldn't have as much to do in a Vader-heavy story unless they did a lot of inner monologues with him.
Regardless of where Christensen's Anakin shows up next, it'll be so interesting to see if he does come back.
Source: Read Full Article