Celebrity chef Giada De Laurentiis has lightened up some of her recipes recently, making changes to how she eats and prepares food.
Case in point: the Food Network host's Meatball Salad that keeps carbs at bay with crunchy greens and a delectable meat blend for a delicious meal that fills you up but doesn't weigh you down. Here's how to bring it together.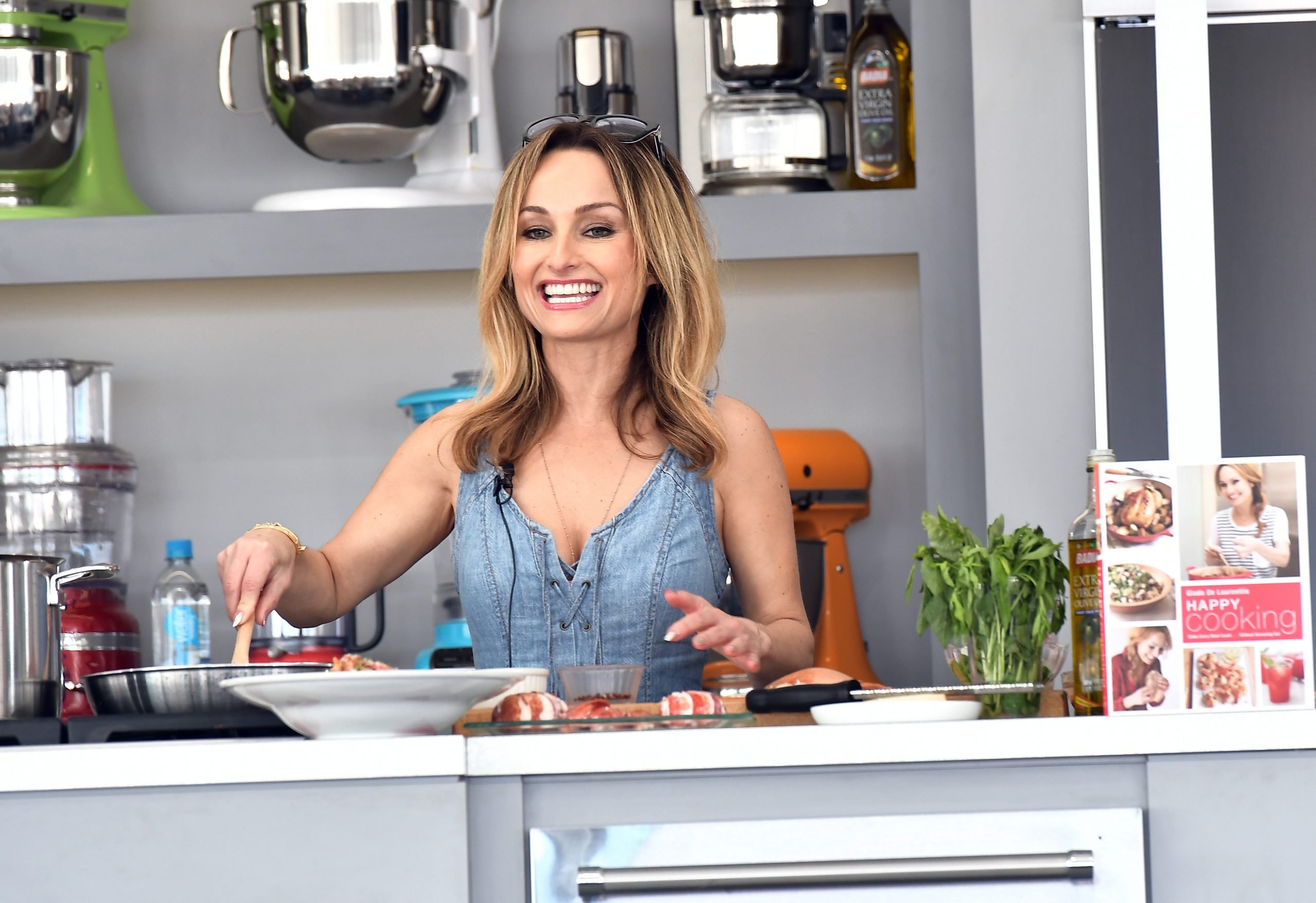 What you'll need to make De Laurentiis' Meatball Salad
Meatballs are beloved by almost everyone, with a versatility that makes them useful in so many dishes: with spaghetti, in soups, in hero sandwiches, and as the Giada at Home host proves, in salads.
As her food and lifestyle blog Giadzy says of the humble yet mighty meatball: "We could write a love letter to meatballs. They're a perfect meal-prep food [and] they can be served in a multitude of ways."
For the meatball recipe (full instructions here), you'll need to have on hand: Parmesan cheese, ricotta cheese, panko breadcrumbs, whole milk, eggs, ground pork, ground sweet Italian sausage, salt, olive oil, and your favorite bottled marinara sauce.
Arugula, shaved Parmesan, olive oil, and lemon juice are needed for the salad component of the recipe.
How to put this salad together
To make these meatballs that De Laurentiis calls "lighter than air," start by adding a few tablespoons of milk to the panko breadcrumbs ("to kind of allow the breadcrumbs to soften in the milk," she said in the accompanying Food Network video for the recipe). To the breadcrumbs, add a half-cup of ricotta cheese, which the chef says plays a specific role in the meatballs. "Ricotta makes the meatballs super fluffy and light, so I really like it. It's a very southern Italian tradition to add a little bit of ricotta in there," she said.
Parmesan cheese is added to the bowl, as well as salt and an egg. De Laurentiis prefers to wait as much as possible before adding the meat to avoid over-mixing, which can lead to tough, hockey-puck-like meatballs. "What I like to do when I make meatballs is add the seasoning first and mix that all up before I add the meat," she said. "That way, it keeps the meatballs nice and light."
The ground pork and sweet Italian sausage are added, "and the mixture together creates super flavorful, but very light meatballs."
De Laurentiis' savvy use of sweet Italian sausage
The sausage was also a strategic addition by De Laurentiis, who said it saves cooks from "adding a lot of seasoning like dried herbs and tons of salt because it's sort of already in the sausage."
The meat mixture is shaped into small meatballs, fried in oil, and then simmered in the marinara sauce.
The arugula is dressed simply with olive oil, lemon juice, salt, and Parmesan cheese. ("You want to keep the salad simple anyway because you're going to put the meatballs which have tons and tons of flavor over it.")
A couple of Parmesan shavings finish this salad off, along with a few meatballs on top. Enjoy!
Source: Read Full Article