Without naming anyone in particular, Pamela Gimenez, Vice President of Current Production at Bravo shared that a fan favorite will return to Below Deck for season eight.
Gimenez dished about the upcoming season, including what the vibe was like without chief stew Kate Chastain. Chastain took on the role of chief stew during season two. She announced her departure after season seven, which was an especially toxic season for the yachtie.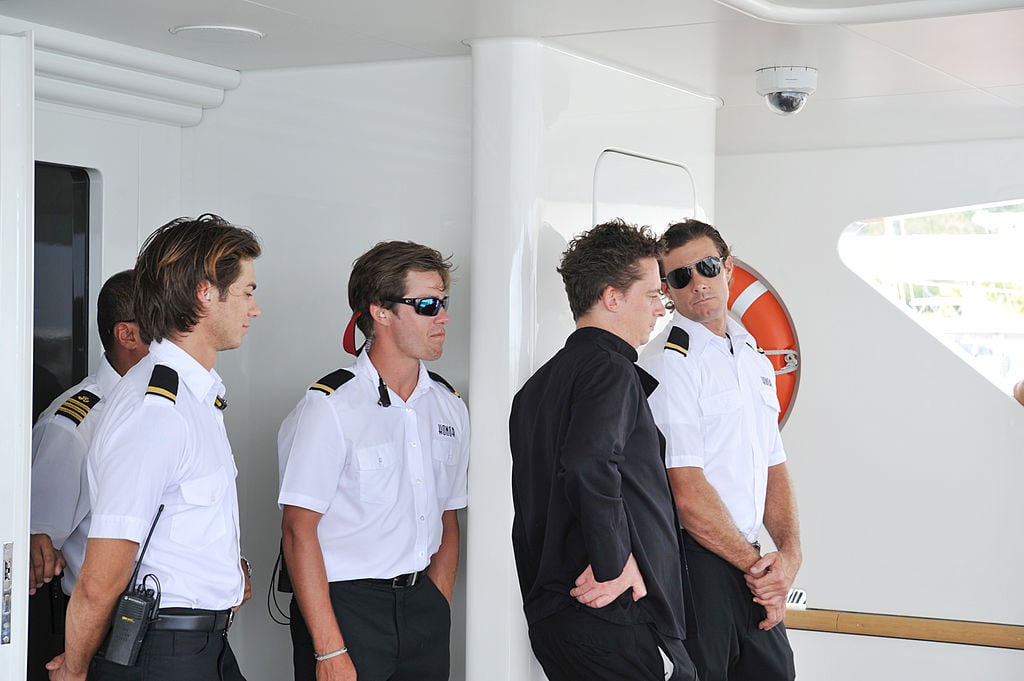 During her discussion on Bravo's The Daily Dish podcast, Gimenez emphasized that change for the series is good and that the upcoming season features true yachties who truly embrace the yachtie lifestyle.
Who might return?
Of course, Gimenez could not disclose which cast member will return. "So what I'm most excited about the new season of Below Deck, there's going to be a familiar face and a fan favorite," she hinted.
Fans have a pretty good idea of who they think will return, with many hoping it will be bosun Eddie Lucas. "Also, can we just bring Eddie Lucas back? Below Deck ain't been right since he left," a fan tweeted when the toxic masculinity overheated during season seven.
Lucas said he would love to return to the series, but with one condition. "When it comes to deck crew and everything, I don't know. I don't know who I'd really like to work with I haven't met yet," he said during the Below Deck 100th episode anniversary. "I don't know if any of them, to be honest. I've watched this current season, and it kind of left a bad taste in my mouth at times, so I can't really put my finger on any of them right now."
"It's been rough to watch," he continued. "For me, my standards, I wouldn't really think it's going too well for them." Lucas bonded with a few new crew members during the anniversary too. "I would love to work with Josiah [Carter]," Lucas said. "I think he would be great to work with."
The season will be different without Kate Chastain
Gimenez admitted the new season will have an entirely different vibe without Chastain. "The new season of Below Deck without Kate is just gonna be different," she said. "It's like if we had to replace someone that's been on for a long time, that's made their mark, it just allows different energy, it allows a different point-of-view, so many things."
In the past, Below Deck often featured extremely green crew members. Season eight will include people with more experience. "The great thing about Below Deck is that it is a true yachting experience. And that means that we press the reset here and there," she said. "You have new people. These are real yachties, people that work in the industry, and they jump from boat to boat, area to area, region to region, and it really shows the true testament of what Below Deck is."
Gimenez added that new cast members mean fresh, new stories. "The one thing I always go back to is the personal stories, why we connect with the cast," she said. "Why should I connect with Kate? Like, tell me about them that's gonna pull me in, which is actually fun because then it's new stories."
Source: Read Full Article