There is finally a new season of 90 Day Fiancé. Season 8 brings back a few familiar faces as well as some new ones in the mix. One of the most talked-about couples, Mike Youngquist and Natalie Mordovetsva, will return, and there's going to be drama as you might already expect.
In the premiere episode, Natalie reveals that she's been approved for the K-1 visa, and Mike doesn't seem as thrilled as fans might have imagined he would be. This week, Natalie will travel to Washington from Ukraine to start a life with Mike. However, she isn't sure how things will work out in the long run.
Mike and Natalie are back for season 8 of '90 Day Fiancé'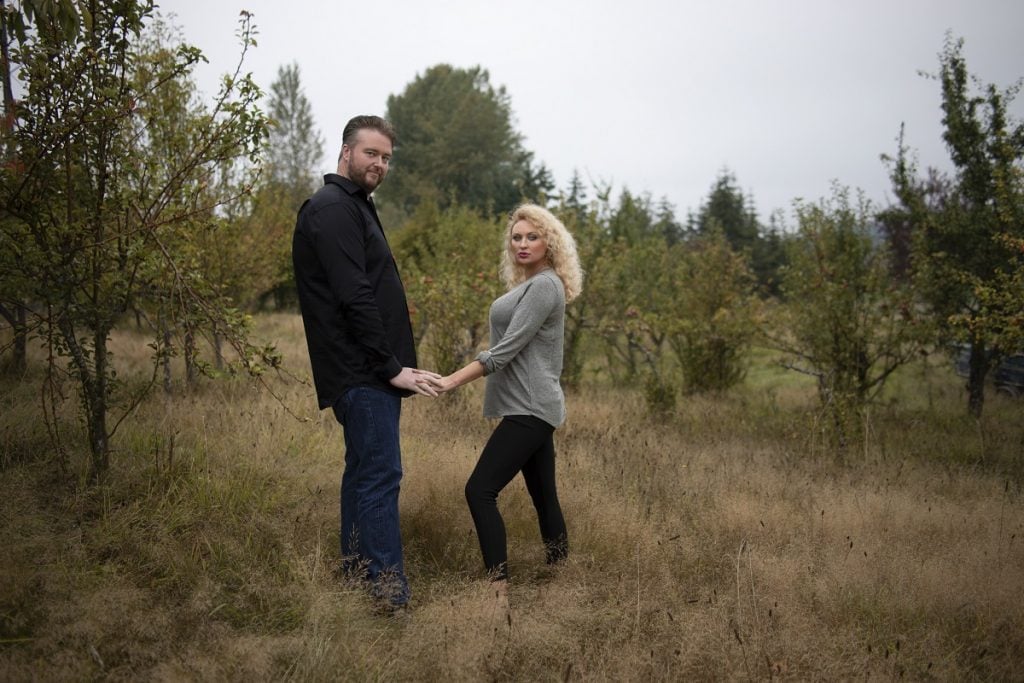 Fans probably remember this couple from season 7 of the series. They have a lot of issues and differences, and when we last saw them, it was unclear where things would end up. Mike and Natalie actually met when one of Mike's best friends got married to someone from Ukraine, and they had a child together. Mike was made the godfather, and his friend's wife's best friend was named the godmother, Natalie.
Despite the desire to be together, there were a number of problems that arose while the couple was on our screens. They didn't see eye to eye on having kids, since Natalie really wants them now and Mike wants to wait. They even have differences when it comes to religion, as Mike isn't religious and Natalie is. All of these things have caused friction in their relationship. Plus, Natalie also thought Mike had cheated.
When Mike was last with Natalie in Ukraine while waiting for the K-1 visa to be approved, Natalie couldn't say she loved him, and she even gave him back her engagement ring.
Natalie heads to the United States to start a life with Mike
In the premiere episode, Natalie video chats with Mike, revealing that she's received her K-1 visa. However, Mike doesn't seem super excited about it.
"I feel happy, excited. At the same time, I don't know," Mike tells her. And he admits that he "wasn't prepared to hear this right now."
He tells producers that his emotions upon learning the news were "good and bad."
With only 20 days from receiving her visa to move to the United States, things are about to change rather quickly. In a preview video of the upcoming episode, Natalie heads to the airport with her mother on her way to start a new life with Mike. When her mother asks her if she's excited to get married, Natalie doesn't give the answer you might expect.
"Well, I am not just yet," Natalie says. But she tells her mother they have 90 days, and she thinks they "will figure it out." However, she adds: "I can always come back if I want."
Her mother seems optimistic about it though, and says, "I think everything will be fine."
Natalie goes into the airport with her mother and all her luggage. It seems to be difficult for both Natalie and her mother to say goodbye, since Natalie is her mom's only child and they have always lived with one another. They say their farewells, and it appears to be a really sad event for them both.
Natalie admits she has 'no idea' if her relationship with Mike will work out or not
Then, Natalie reveals to producers that she has "no idea" if her relationship with Mike will work out or not in the long run. It's an understandable feeling, considering their stark differences and the major fights they have had together. She doesn't think 90 days will be enough time to "figure out" their "problems."
"I'm coming to America to build relationship with Mike, but honestly, I have no idea if it works or not," Natalie admits to the cameras. "Because we have only 90 days to figure out our problems, and I don't think it's enough."
Despite Natalie's uncertainty, she will touch down in the United States to start a life with Mike. The previews for the rest of the season show more drama to come between them though, so we'll have to see what the future holds for Mike and Natalie.
Source: Read Full Article