Wolfgang Puck: Insurers refuse to pay during coronavirus
Legendary Chef Wolfgang Puck discusses his concerns over struggling restaurants and interconnected businesses, as well as insurance companies' inability to pay what's due during coronavirus.
World-renowned chef Wolfgang Puck is fed up with a lack of funding being provided to restaurants while the coronavirus pandemic weighs heavily on the industry.
Continue Reading Below
Puck told FOX Business' Stuart Varney on Wednesday that many restaurants and small businesses are insured against crises like coronavirus, but many insurers are refusing to pay.
"All the smaller retailers, like 30 million people, paid the insurance over so many years and [insurers] now refuse to pay business interruption," Puck said. "And for us, that's really an important part … if they would pay up and own up to their commitment."
RESTAURANT KITCHENS POST-CORONAVIRUS WILL LOOK MORE LIKE OPERATING ROOMS: 'BAR RESCUE' HOST
President Trump on Sunday said he spoke to Puck about providing aid to the restaurant industry and said he's been directed to use "any and all authority available" to incentivize restaurants to stay open.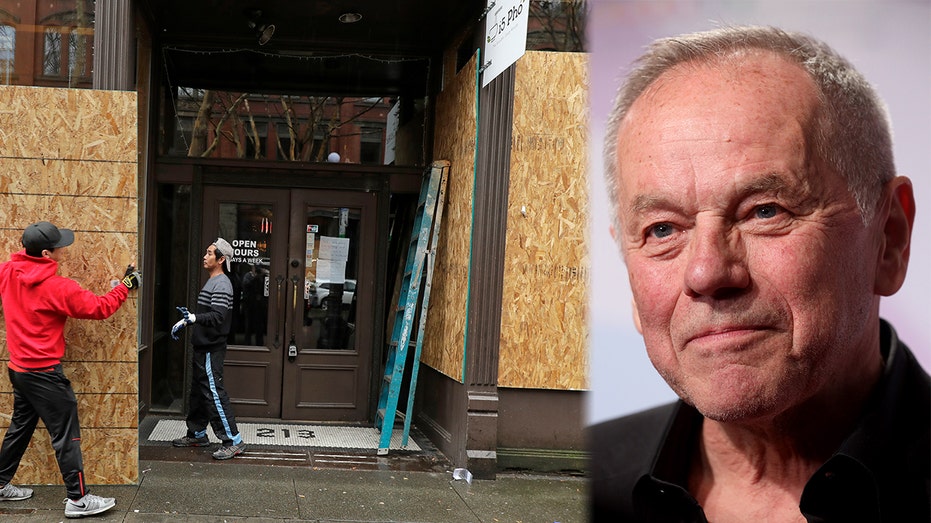 Puck said it's important the government gets involved while insurers aren't holding up their end of the bargain. Hopefully, he said, insurers will pay up and the administration will help to better support people living "week to week."

"If [insurers] don't have the money, the government can subsidize them and help them to pay it off, just like they did in many other disasters," he said.

Puck said he's hopeful Trump will also revive the meal and entertainment tax deduction to keep the industry afloat, which the celebrity chef believes will "stimulate the economy" and the restaurant industry.

GET FOX BUSINESS ON THE GO BY CLICKING HERE

But reopening restaurants and rehiring staff, Puck said, will have to be a "gradual ramping up" since customers will most likely reintroduce themselves to public gatherings little by little.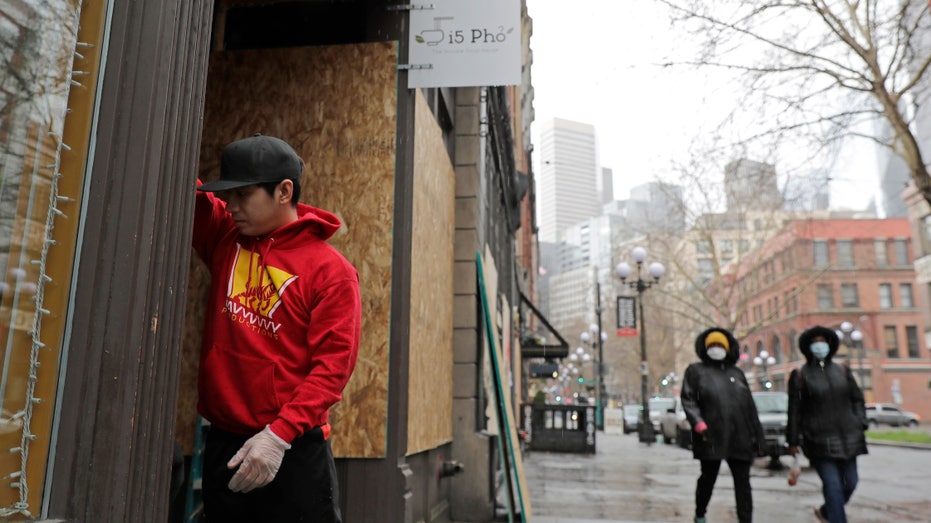 i5 Pho owner Phu Dang boards up his restaurant, Monday, March 30, 2020, in Seattle, Washington. (AP Photo/Ted S. Warren)

On a larger scale, Puck said he is "really concerned" about all industries interconnected with restaurants, such as farming and retail since employees in all sectors are not working.

"Restaurants or small businesses are one thing, but all the people who work behind the scenes, they are out of work," he said. "So I'm really concerned. How are we going to hire back people after this is over?"

CLICK HERE TO READ MORE ON FOX BUSINESS

Source: Read Full Article