Years ago, Prince Harry was often thought of as the rebel of the royal family. It was really no secret that he enjoyed a good time, and he was often seen making faces or showing off in front of the cameras.
The other family members tend to be on their best behavior, especially at royal events, but Prince Harry tends to let his wild side show whenever he feels like it. Whether he is cruising around on a motorcycle, engaging in some PDA with his girlfriend while others look on, or playfully spitting water at a friend, Harper's Bazaar reports that the prince has done some things that we are sure his grandmother, Queen Elizabeth, was simply appalled at.
He has calmed down quite a bit in recent years, and he is now a wonderful husband to Meghan, Duchess of Sussex, as well as an amazing father and role model to his young son, Archie Harrison. There is no doubt that Prince Harry still enjoys a good time, but these days, he keeps it much more low-key.
So, when the opportunity arises for his to let loose a little, what is Prince Harry's alcoholic drink of choice?
Prince Harry's past behavior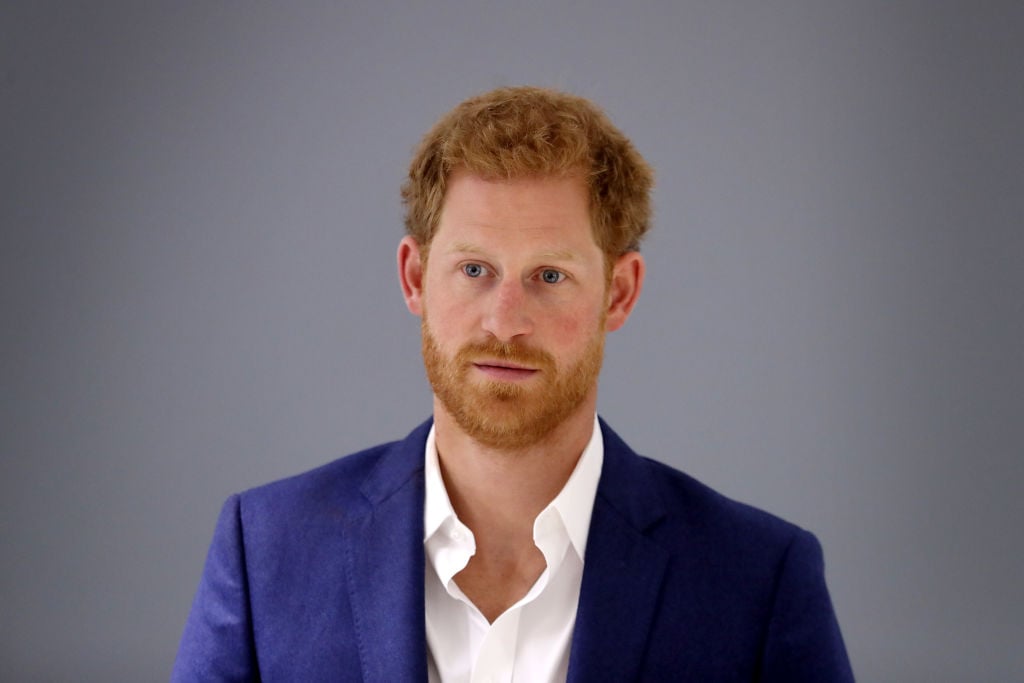 The royals are notorious for keeping up a certain image. Queen Elizabeth has put forth a long list of rules and protocols that she expects her family to follow at all times, but, there was a time when most fans assumed Prince Harry had simply thrown his copy of the list away.
What are some examples of the rebellious behavior that he has shown us over the years? Observer reports that the Duke of Sussex has done things such as donning a very controversial Halloween costume one year. The prince dressed up as a Nazi, and it didn't exactly go over well.
In addition, he got into a fight with a photographer outside of a London nightclub, leaving him bleeding and angry.
Also, no one can forget the time that Prince Harry took a trip to Vegas, where he was photographed completely naked during a rather wild game of strip poker.
Is Prince Harry allowed to drink in public?
There are so many rules that indicate what the royal family members can and can't do, which may leave many people wondering if they are allowed to wander up to the bar when they are out and about in public. The simple answer is that yes, royals such as Prince Harry can have a drink or two when they are out. Although we can only assume that if he were to overdo it, he'd be taking quite a bit of heat as a result. The duke has been spotted with a beer in his hand on occasion, so it is safe to say that kicking back a little, even when the cameras are flashing, is not entirely forbidden.
What is Prince Harry's favorite alcoholic drink?
Prince Harry has been seen enjoying everything from beer to the finest champagnes, but what is his all-time favorite alcoholic drink? It turns out that the prince loves to indulge in Ciroc Ultra-Premium Vodka, something that is also enjoyed by millions of royal fans around the world. That's not all that he sticks to, however.
According to Birmingham Mail, Prince Harry has been known to switch things up around Christmas time, pouring himself a Sandringham Cider, a drink that is made with apples from the same trees that were planted by his great-grandfather, King George, VI. It is great to know that even the royals have their special, go-to alcoholic drinks and that Prince Harry's favorite is one that so many others can relate to.
Source: Read Full Article