The Coronavirus (COVID-19) is kind of ruining everyone's vibe right now. Social distancing has become a new way of life for the time being, which means live events like concerts have been postponed for the foreseeable future. Fortunately, MTV exists to fill the lack of live musical performances.
In recent years, MTV brought back their classic series MTV's Unplugged. To cater to our new lifestyle in self-isolation, the music network introduced n updated version of the rebooted series called Unplugged at Home.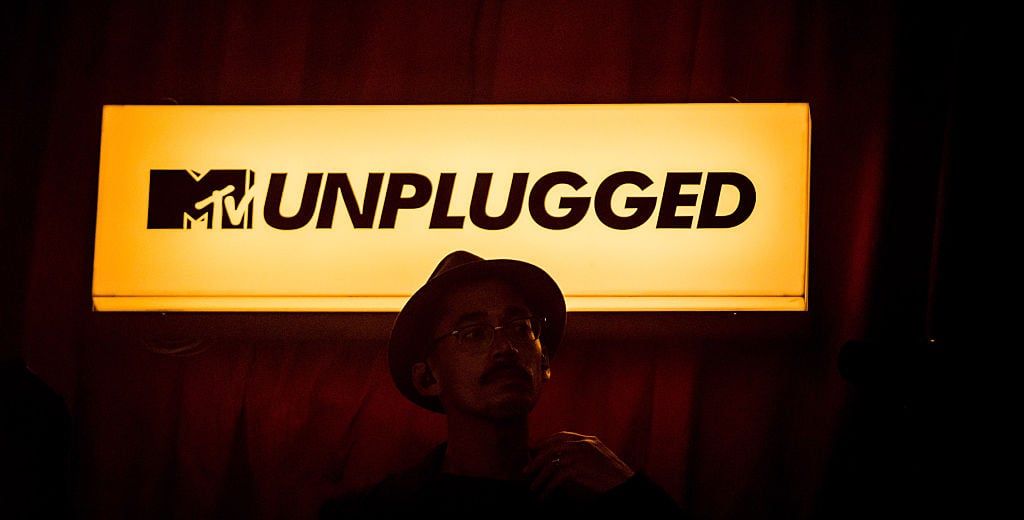 The original 'MTV Unplugged'
In Nov. 1989, the music network introduced a series where artists performed stripped-down, acoustic versions of their most popular songs. From Pearl Jam to Elton John, Paul McCartney, Bruce Springsteen, and even Mariah Carey, the era's biggest musical acts made their way to MTV's Unplugged stage. 
When Nirvana frontman Kurt Cobain appeared on the show five months before his death in 1993, the series took off. For two decades, the show released new performances semi-regularly until it halted in 2009.
In Sept. 2017, Shawn Mendes brought the series back to life. Before the release of the "2.0 version" of the series, Amani Duncan, MTV SVP of Music and Executive In Charge of Music for "Unplugged," told Variety, "the brand equity is still so strong. It gives us an opportunity to bring back nostalgia and also recruit an entirely new consumer who may not know what 'Unplugged' was because they weren't born."
Now that no one can leave their homes to perform for a live audience, MTV knew they needed to pivot. Thanks to modern technology and social media, they were able to introduce yet another iteration of Unplugged.
MTV introduced 'Unplugged at Home'
Since everyone is being asked to stay home, the MTV's series follows the same format with one big difference — performances are done from the homes of each artist. 
MTV's Unplugged at Home coincided with Viacom's #AloneTogether campaign. This social media initiative educates young people about the importance of social distancing during a pandemic.
Wyclef Jean provided the series' inaugural 10-minute set in front of his massive fish tank on March 20. He opened with "If I Was President." The former Fugees singer also played "Gone Till November" and "Hips Don't Lie," his collaboration with Shakira.
JoJo also had an Unplugged at Home session, where she performed hits like "Too Little Too Late" and "Man." Additional performances will be announced at a later date.
Other music artists turning to live streaming
The fallout of the COVID-19 pandemic has forced countless music tours and festivals to be postponed or canceled. To keep fans (and themselves) entertained, artists have turned to social media to share their talents. Neil Young, Willie Nelson, and Ben Gibbard have used social media to live stream at-home concerts for their fans. 
In addition to MTV's launch of Unplugged at Home, Rolling Stone has launched an IGTV series called "In My Room." So far, the series has featured Beach Boys legend Brian Wilson and Grammy-winner Angelique Kidjo.
"In My Room" releases new episodes three times a week at 3 p.m. EST. Find MTV Unplugged at Home on MTV's YouTube channel, as well as Instagram and Twitter.
Source: Read Full Article