UPDATE (September 4, 2020): The reports of his departure were greatly exaggerated. As the BBC reports, Messi will not be leaving Barcelona as it is "impossible" for the team to afford his contract's release clause.
"I thought and was sure that I was free to leave," Messi told Goal. "Now I am going to continue in the club because the president [Josep Maria Bartomeu] told me that the only way to leave was to pay the €700 million EUR clause [over $828 million USD], and that this is impossible. … They cling to the fact that I did not say it before June 10, when it turns out that on June 10 we were competing for La Liga in the middle of this awful coronavirus and this disease altered all the season.
"When I communicated my wish to leave to my wife and children, it was a brutal drama," he continued. "The whole family began crying, my children did not want to leave Barcelona, nor did they want to change schools."
The news follows several weeks of dragged-out negotiations between Messi and Barcelona, wherein the reluctance of Messi's family and his desire to avoid legal headaches eventually made up the superstar's mind. "I would never go to court against Barca because it is the club that I love, which gave me everything since I arrived," he explained. "It is the club of my life, I have made my life here. Barca gave me everything and I gave it everything. I know that it never crossed my mind to take Barca to court."
---
ORIGINAL STORY (August 25, 2020): Lionel Messi has reportedly told F.C. Barcelona that he will be leaving, worsening the crisis currently surrounding the club. Messi has been with the club since he was just 12 years old, over which time he was broken almost every record, won the Ballon d'Or six times and, arguably, established himself as the greatest ever footballer.
According to reports about his desire to leave, Messi has told Barcelona of his wish to activate a clause in his contract that would allow him to cancel his contract unilaterally. Barcelona are believed to demand a fee for the player, arguing that the contractual clause expired on June 10.
The major stumbling block for teams wishing to sign Messi is his current salary, believed to be £26 million GBP (approximately $34.15 million USD). This hugely narrows the number of teams able to pay Messi's wages, with only super rich clubs including Manchester City and Paris Saint-Germain currently linked with the Argentinian forward, while Inter Milan are also rumored to be preparing an approach.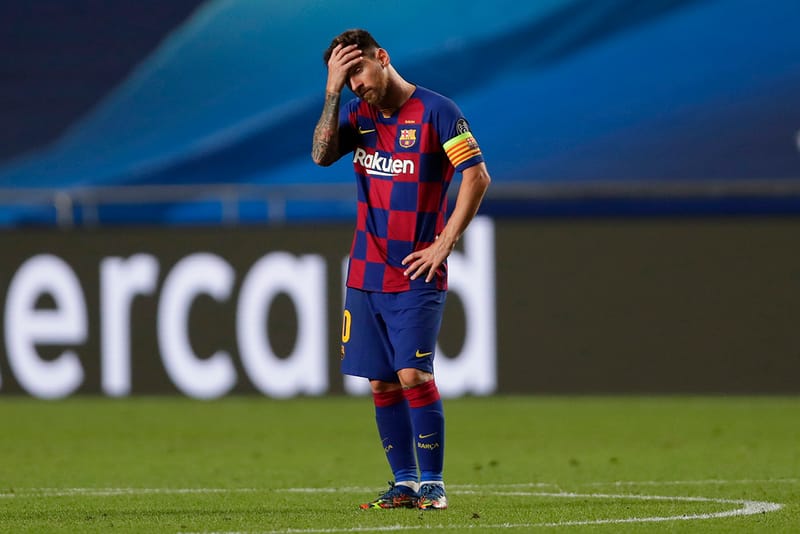 Manu Fernandez/Pool/Getty Images
While it is a shock that Messi has reportedly chosen to leave the club, speculation over his future has intensified since Barcelona lost 8-2 to Bayern Munich earlier this month. The club has announced a clear out of many of its ageing players while new manager Ronald Koeman publicly expressed his hope that Messi would finish his career at Barcelona.
The news of his prospective departure was first broken by Spanish publication TyC, which reported that Messi had informed the club following a meeting with Koeman. Since then, former Barcelona captain Carles Puyol tweeted his "respect and admiration" for Messi.
Keep an eye out for more news on the Lionel Messi situation in the coming days. In other sports news, here's everything you need to know about the Oakland Roots.
Source: Read Full Article