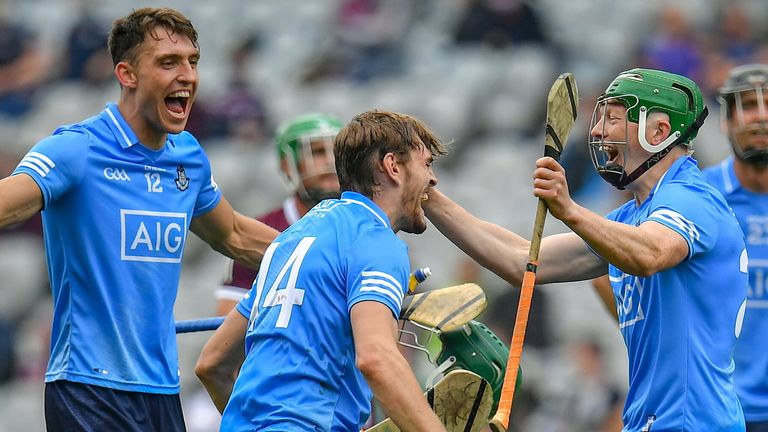 What a weekend of hurling.
It is a pity that so much of the talk is surrounding the atrocious penalty call in the Tipperary-Clare game, and I have had my say on that.
Refereeing decisions aside, we were treated to some fascinating contests over the weekend.
Dublin stun Galway. Now can they back it up?
Nobody saw this one coming.
Granted, Dublin were competitive against Kilkenny in the National League, and playing the Cats is always a great barometer for a team. They were professional in their Leinster Championship opener against Antrim.
But they raised their game to another level at Croke Park.
Galway contributed to their own downfall. They turned down easy opportunities for points. Those scores get you into the game. They get you moving. But Galway were going for goals. When they do not come off, your opponents' confidence builds. You have left scores behind you that you may need later on.
It took the Tribesmen 14 minutes to get off the mark. That's unheard of for a team with Galway's firepower.
Given that you need close to 30 points to win a lot of matches these days, it does not bode well if you have not scored in the first quarter.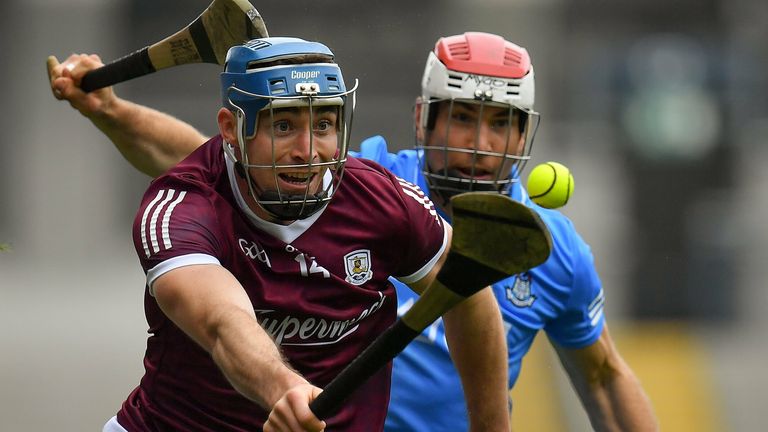 The Dublin full-back line was excellent. Cian O'Callaghan particularly. Brian Concannon barely touched the ball. That is unbelievable, given how important he has become to the Westerners' attack under Shane O'Neill.
Eoghan O'Donnell, Paddy Smyth and Daire Gray were also superb in defence.
Liam Rushe and Danny Sutcliffe stood up when it was really needed. And Chris Crummey delivered with the goal.
Mattie Kenny had them well organised, and they have what everyone craves – ball-winners in their half-forward line. Sutcliffe and Crummey are the type of players that would be starting on any intercounty team in the country.
In the modern game, they are the most important line in the field.
Donal Burke gives you a problem if you are a centre-back. He's accurate, he will drift around and try and find pockets of space, and he's a shooter. He can do real damage.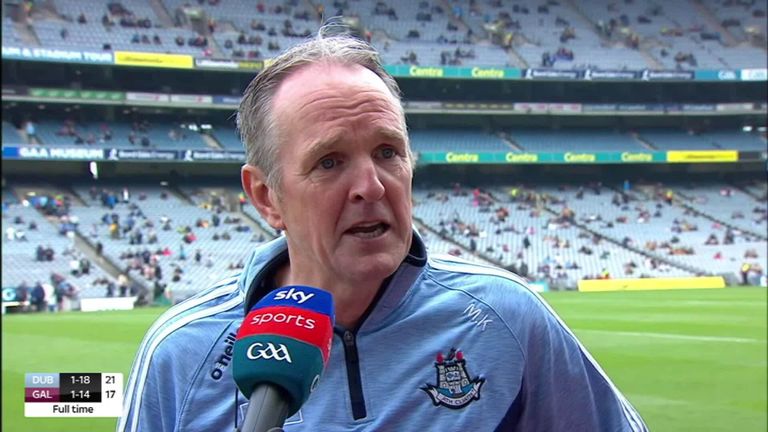 They should not have any fear of Kilkenny in the Leinster final. If they can avoid giving the Cats the type of start they did last year, there's no reason why they shouldn't believe they have a chance.
They're back in a provincial decider for the time since 2014. Whether or not this Dublin team is as good as seven years ago, the team they are up against is not the Kilkenny team of 2014. Brian Cody's current crop does not boast Henry Shefflin, Eoin Larkin, and JJ Delaney.
So I definitely give Dublin a chance.
But are they All-Ireland contenders? I do not think they are that level yet. But they beat the consensus number two team in Ireland on Saturday. And they beat them with a bit to spare.
Galway's demise showed any team that is not at their best against Dublin will pay the price.
The one downside is the injury to Eoghan O'Donnell. He is the best full-back in the game, bar Daithí Burke in my opinion. He's athletic, tough and abrasive. He's everything you want in a number 3. And to see him going off with a hamstring injury two weeks out from a Leinster final is bad news.
Limerick get out of jail
Limerick were vulnerable in Thurles. Their defence got them out of jail. They scored 2-22, hit 20 wides but won by eight.
It's all relative. But by their own standards, they did not have their A-game.
If you told Kieran Kingston before the game that Tom Morrissey and Gearoid Hegarty would both be held scoreless in the first half and be taken off after the break, he would have eaten your hand off.
Cork had the opportunities but failed to take them. They got a break with Shane Kingston's goal where the ball fell nicely for him. They got a break with the penalty decision. If Patrick Horgan had scored that, Cork's tails would really have been up.
That was a crucial turning point in the match.
Kyles Hayes' goal was a mortal blow to Cork's chances.
It speaks volumes for the resilience and experience of this Limerick team. When their main men were struggling, the likes of William O'Donoghue and Darragh O'Donovan dug them out. That's a really good sign of a team, and goes to show why they are All-Ireland champions.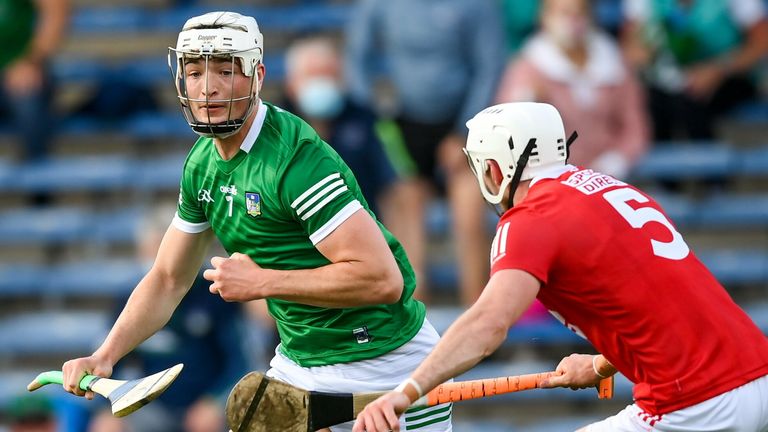 Teams in the back door can still believe
There's been so much talk about the 'impossible task' facing the counties who are in the qualifiers, but two teams are going to come out of the seven. That's the reality.
Clare, Galway, Waterford or anyone just have to make sure they are one of those teams.
Getting a bye to the second round could be crucial. The less games, the better for some of the older stars.
Teams will naturally start thinking ahead, looking at potential paths back to the business end of the championship.
If Kilkenny retain their Leinster title, counties coming through the back door would fancy an All-Ireland quarter-final against Dublin. That might be a bit disrespectful to the men from the capital, but that's the way teams will be thinking.
There is still a route back to Croke Park.
This weekend, we learned that Limerick are still at the top of the pile, ahead of everybody else. But there is very little between the rest of the chasing pack.
Source: Read Full Article