HYPEGOLF's second installment of Range Day took place on July 8 at Miami, Florida's Melreese Country Club. In partnership with Toyota Tundra, HYPEGOLF transformed the club's surrounding driving range into an experiential tailgate, offering a chance to compete in on-course challenges with golf personality Roger Steele. The sunny day featured live DJ sets by Silent Addy and a taste of the city's street food, catered by Vybe 305.
In the HYPEGOLF spirit, Range Day in Miami spoke to the city's gorgeous, albeit unrelenting sunshine and provided an up-close look at the Toyota Tundra Capstone. The sun-drenched day left many looking for shade and AC, and as on-course challenges progressed, many guests took to the Capstone pick-up and nearby golf carts to navigate the driving range under cooler conditions. Guests socializing outside the perimeter of the range enjoyed live music, refreshments and locally-sourced street food. Others were charmed into a quick touch-up by the city's best-in-class barber, Juice. The Miami Marlins' official barber and Headz Up Barbershop owner oversaw tents stationed along the main course and treated attendees to client-focused styling sessions.
1 of 11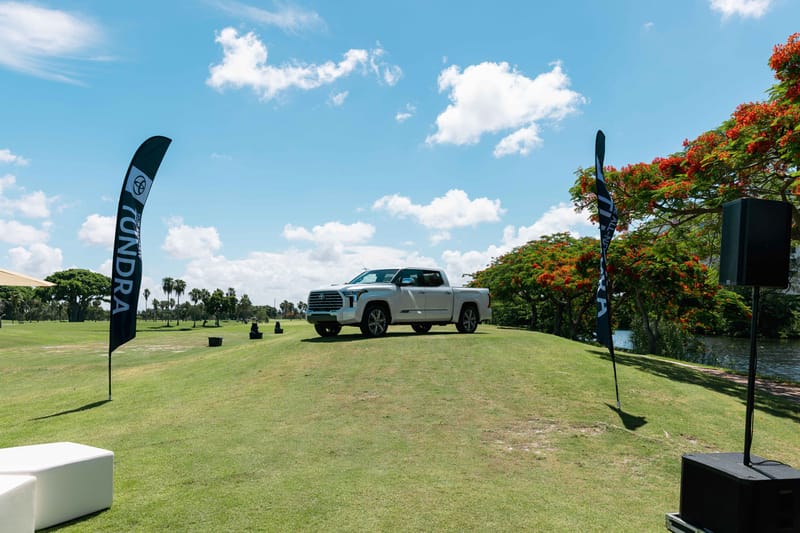 Hypebeast2 of 11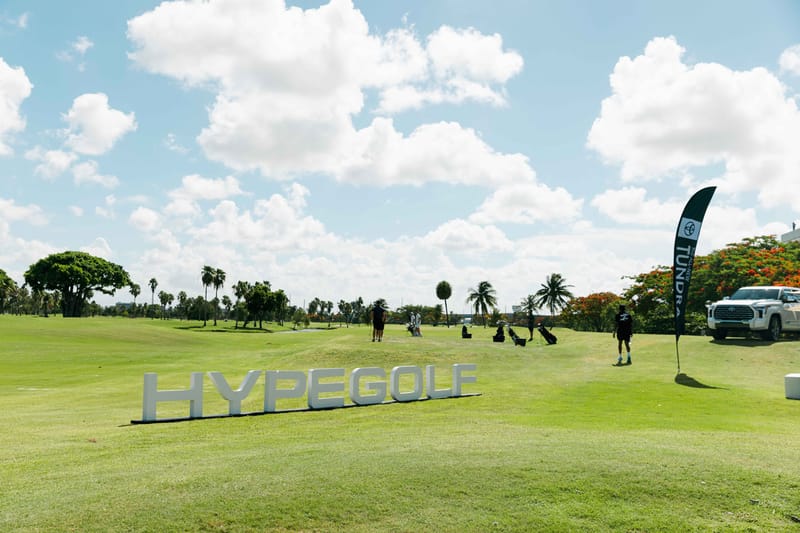 Hypebeast3 of 11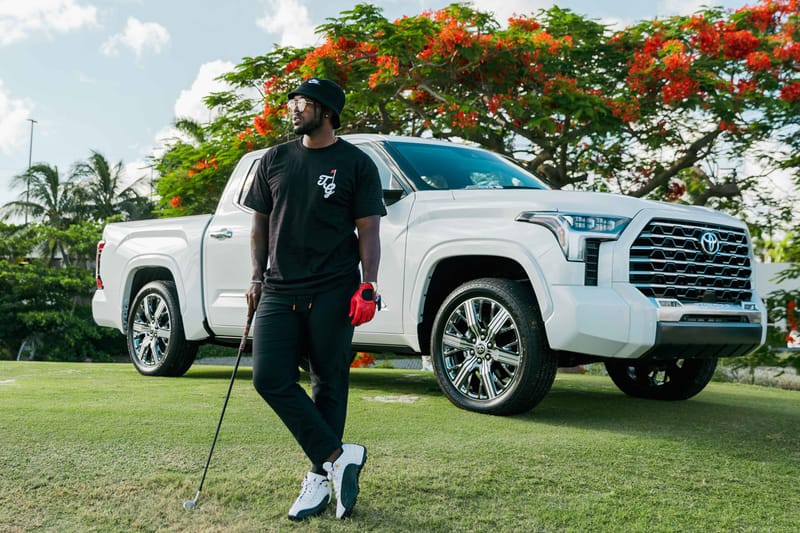 Hypebeast4 of 11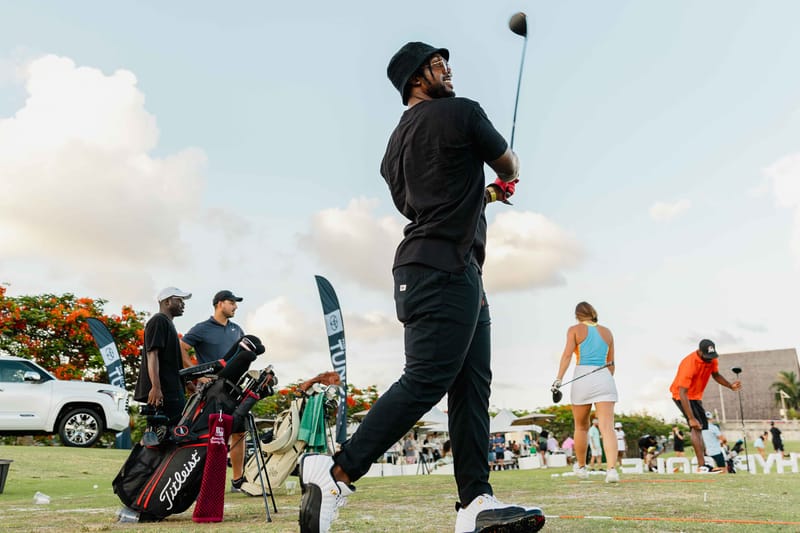 Hypebeast5 of 11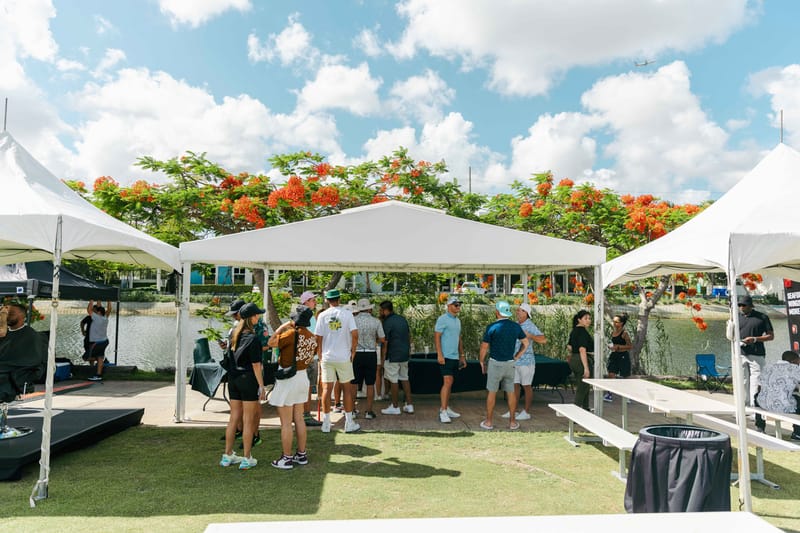 Hypebeast6 of 11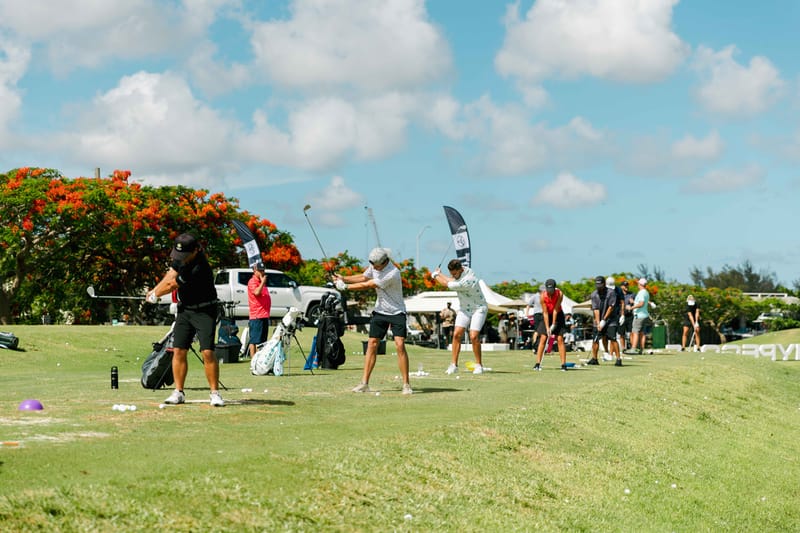 Hypebeast7 of 11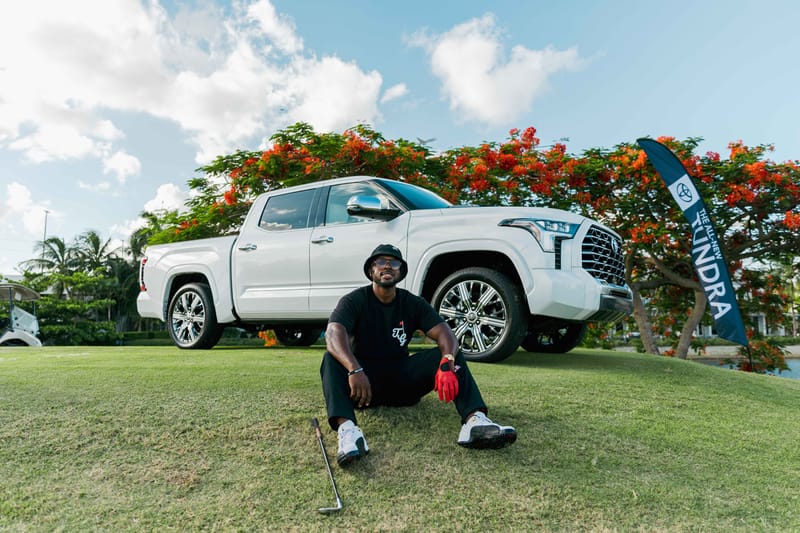 Hypebeast8 of 11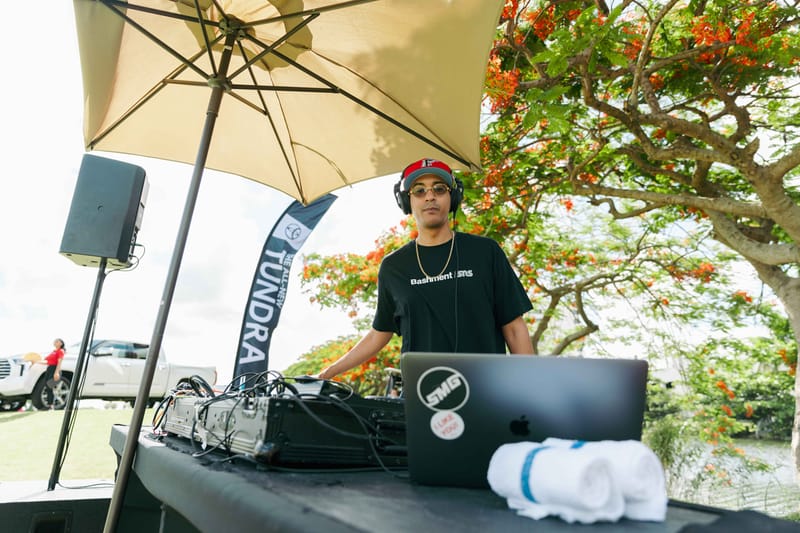 Hypebeast9 of 11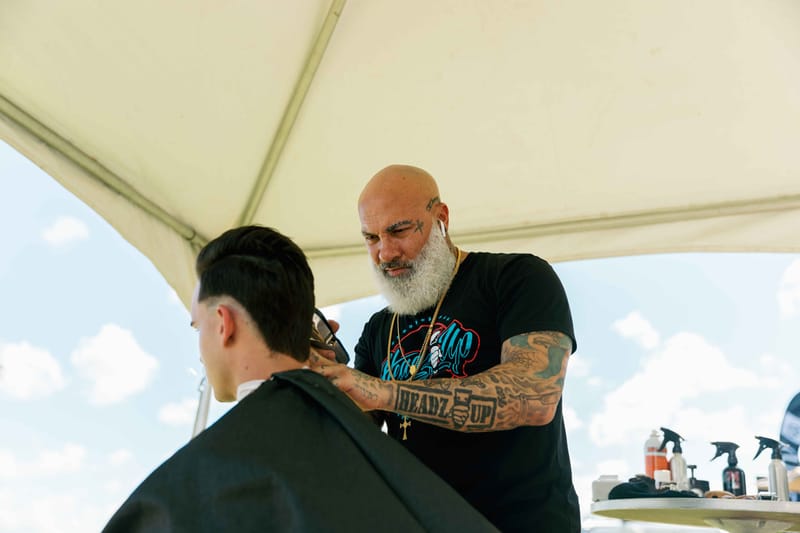 Hypebeast10 of 11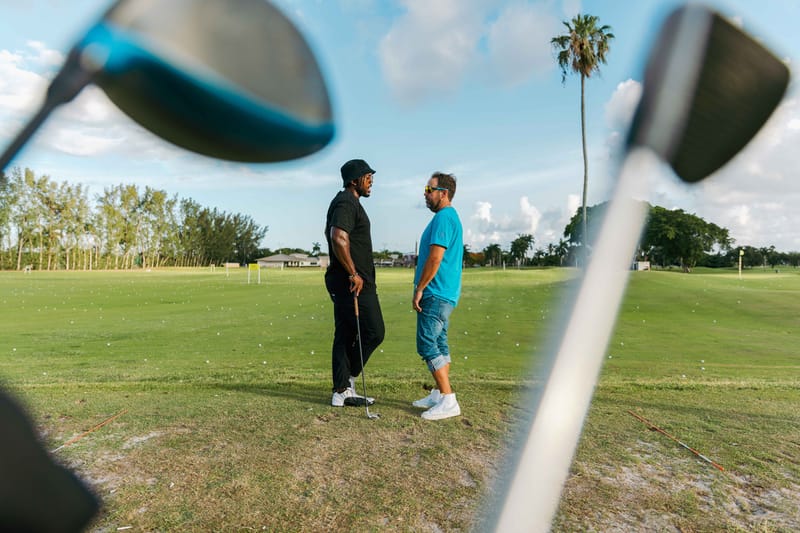 Hypebeast11 of 11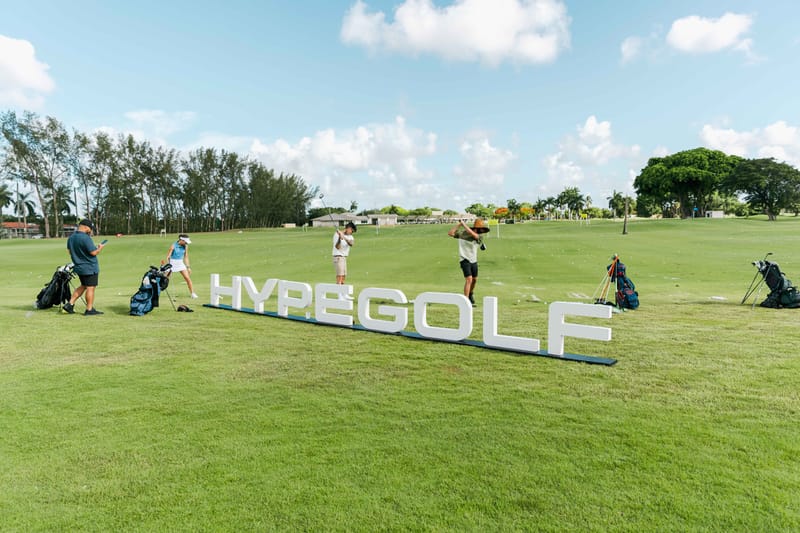 Hypebeast
With festival season in full swing, DJ Silent Addy performed a glossy, summer-soaked set that generated spirited gatherings and opportunities to dance and socialize during the day. In charismatic form, Roger Steele embodied the role of a country club director; amidst playing long drive and closest to the pin challenges, he politely navigated guests around the range, often pointing directly to the highly-requested food truck, Vybe 305. The Caribbean-inspired eatery, created by former Denver Broncos and Super Bowl champion Kayvon Webster, proudly represents Miami and Denver's area code and reinterprets Caribbean-style dishes through homemade, generational flavor. Seasonal, health-focused dishes like chicken and shrimp sliders packed dynamic, expressive flavor, keeping crowds satisfied as the heat intensified.
The ranges showcased Toyota signage and branding peppered around the courses as guests took to the expansive green to practice their swings and compete in small-group challenges, like wolf and sixes, flexing their competitive muscles while practicing with the industry's latest gear and hardware. As a larger part of the HYPEGOLF initiative, Range Day reimagines the country club environment for a younger, fashion-forward set — a new generation of players eager to reclaim and redefine the sport.
Stay in the know with HYPEGOLF and keep an eye out for upcoming country club parties and activations on Instagram. Learn more about the Toyota Capstone here.
Source: Read Full Article