Imagine being someone who despises the Lakers, but worked for Kobe Bryant. Sounds like a recipe for disaster, right? Ironically enough, for Andy Miguel, it served as the formula for success. He's currently appointed as the Head of Marketing for performance recovery brand Hyperice, but also served as a
Andy Miguel
Describe what your role as Kobe's Nike Marketing Manager entailed.
I started out as a Nike Basketball Marketing Specialist where it was my job to build the decks, sit in on meetings and be as close to the consumer as possible. I eventually got funneled into becoming part of Kobe's marketing team to help launch his products and rebuild his brand. A lot of people meet with athletes and will often just tell them what they want to hear, but Kobe loved that I kept it real. I even told him that I hated the Lakers, but our relationship was built around that authenticity and trust.
What were your favorite Kobe campaigns that you worked on?
Hyperdunk and Kobe 4 are the ones that stand out to me. At the time, Nike Basketball was in the tank. The category was seeing huge declines in sales and people were only gravitating towards shoes that they could rock with jeans. Then Eric Avar designed the Hyperdunk and the Kobe 4 and everyone fell in love with performance basketball sneakers again. Wieden + Kennedy came up with this really inexpensive-yet-effective idea to have Kobe jump over an Aston Martin that went crazy. One of the things as a marketer that I saw wasn't that Kobe exhibited some incredible level of athleticism, because he did that on plenty of campaigns, but what made it different was his interaction with Ronny Turiaf. When people redid their own version of the video, they copied that interaction, and that was something that people never saw from Kobe before. That's what we jumped on.
When we were launching the Kobe 4, the first time that Kobe went for a low-top, we flipped the narrative. Instead of consumers thinking they'd break their ankles in these shoes, we wanted them to believe that they can break other people's ankles if they rocked them. That led to the Kobe ankle insurance parody ad.
Can you recall what Kobe's favorite ones were?
Definitely the Black Mamba campaign directed by Robert Rodriguez. It was an amazing moment that brought Kobe, Bruce Willis, Danny Trejo, and Ye together. It was Hollywood-esque and a catalyst for his storytelling. The Kobe System for the Kobe 7 was also another big one, because it entailed him being a motivational speaker for celebrities. Both of these campaigns embodied him the most and may have been the catalyst for his career post-retirement as he won an Oscar for his short film, and became a seasoned storyteller.
How would you break down Kobe's creative process?
Kobe wove himself into a lot of these campaigns. It was just my job to execute. He had his fingerprint on every campaign that we put out because he wanted it to be as authentic as possible. Not only would he give his feedback, but he would challenge others in the room to give their best opinions. If you were just telling him what he wanted to hear, he could sniff that out right away. The sessions would involve members of Kobe's team, members of Nike,script writers, and project managers from Wieden + Kennedy. He'd break everything down in the same way that I imagined he broke down game film. He was strategic and went through every derivative until he got to a simple and authentic core message.1 of 5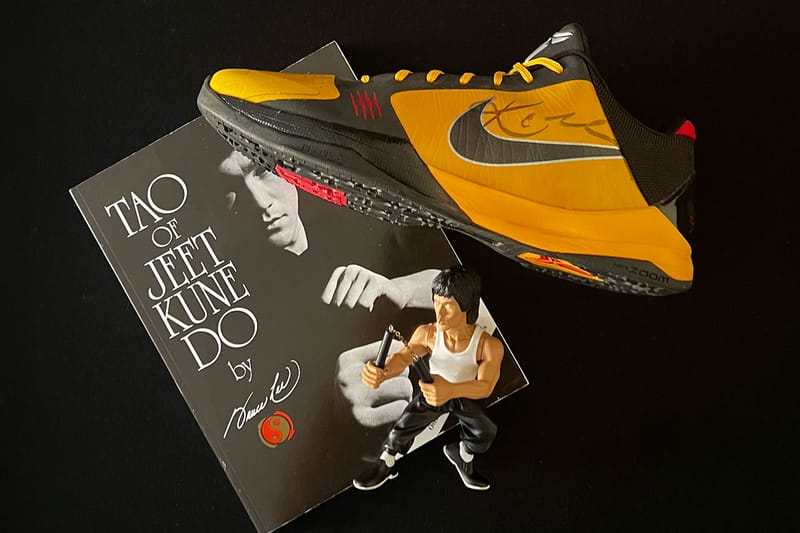 Andy Miguel2 of 5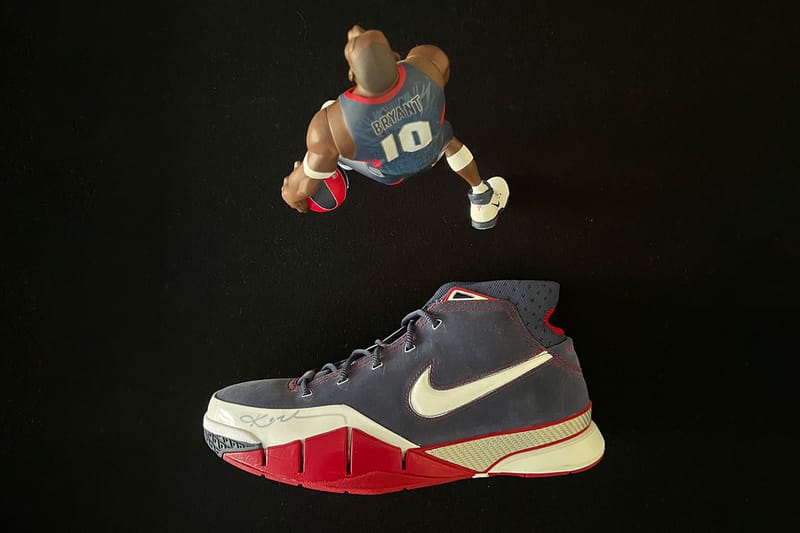 Andy Miguel3 of 5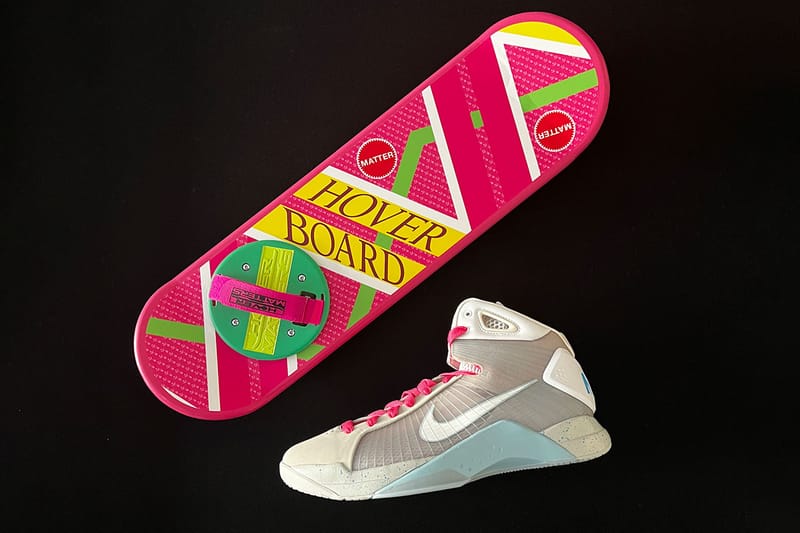 Andy Miguel4 of 5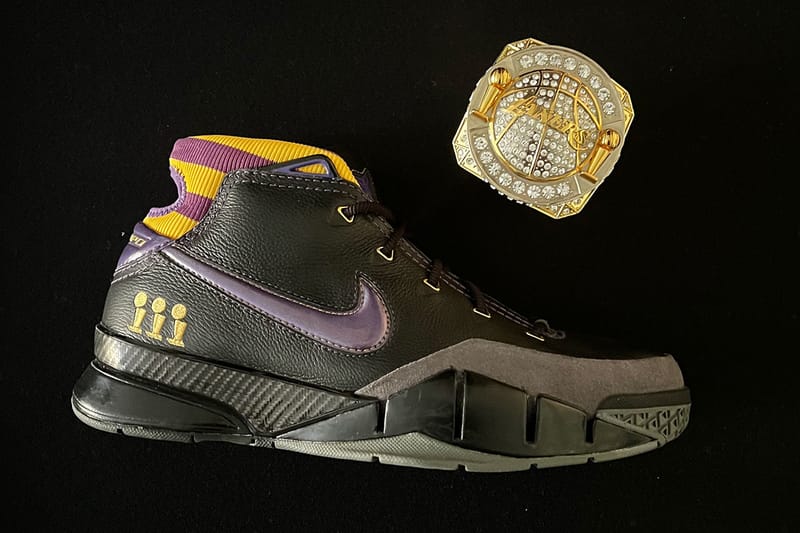 Andy Miguel5 of 5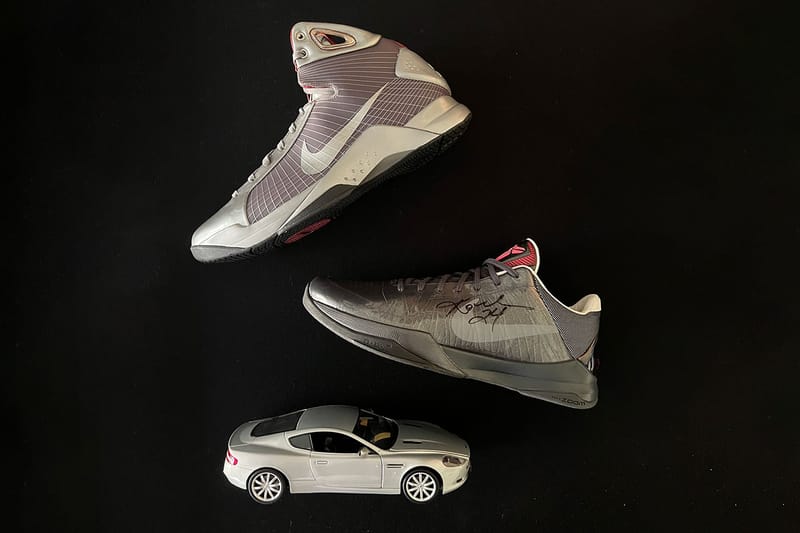 Andy Miguel
Which Nike Kobes do you think have the best stories?
The "Chaos" theme, which started with the Kobe 4. I remember Kobe bought out a whole theater when the movie came out and he watched it three times in the same day. He loved that motif because of Heath Ledger's portrayal of the Joker. We loved that the colorways hinted at Joker but weren't too obvious.
Another one of my favorite shoes is the Kobe 5 "Bruce Lee." I was introduced to Bruce Lee's daughter Shannon and was able to negotiate with her so that we could officially name the pair the "Bruce Lee" colorway. It was amazing to see Nike link two incredible icons that now share a tragic story.
Where were you in the process when the shoe was brought to you? Was it done with a story in mind?
Kobe gave me a lot of leeway to the point where if I had an idea that he liked, I could take that to the design team for them to build colorways. I didn't brief every shoe, but my marketing expertise came in when it came down to figuring out how to tell the story. We had the type of relationship where if I believed in it, he was always going to believe in it too.
Were there any shoes that you guys worked on that didn't make it to market?
We did a Kobe Stash project where we took five of the best accounts across the country which included St. Alfred, UNDEFEATED, Premium Goods, and more. There was one colorway that we did which had Kobe's accolades printed on the medial side and three Larry O' Brien trophies to represent his championships at the time, but the latter wasn't approved by the NBA. We also had to tiptoe around the 51% black or white mixed with team colors rule since the league was super stringent around that time.
"He always told me to surround myself with passionate people. It doesn't matter if they share the same passions as you, but their passions will inspire you to be more passionate about yours."
What's your favorite Kobe stories from both on and off the court?
I watched Kobe win game seven against the Celtics. I've seen a bunch of game winners in person. But there was something about watching him win the gold medal for Team USA against Spain in 2008. Kobe knew how important that was and how he had the whole nation on his back. That moment I watched Kobe go from being a top five player individually to transforming into a true team leader. It's why everybody talks about Mamba Mentality nowadays.
Some of my core memories off the floor include me being with him in Italy, seeing him in the country that he grew up in and speaking fluent Italian to the people. Another is when we filmed him with the Jackass crew jumping over a pit of snakes. And after we were done shooting, what was supposed to be 15 minutes with him turned into a 90 minute conversation and we had the deepest talk in this trailer. And the cherry on top is that after the interview finished, he was informed that he won MVP.
"[Kobe] told me that if his biggest accomplishments in this life were only what he did on court, then he failed."
What's the best advice Kobe ever gave you?
He always told me to surround myself with passionate people. It doesn't matter if they share the same passions as you, but their passions will inspire you to be more passionate about yours.
You're currently the head of marketing at Hyperice — a company that I know Kobe introduced you to. How did that opportunity get lined up?
Kobe was the one who introduced me to Anthony [Katz] — the founder of Hyperice. He felt that I was an experienced enough marketer that understood how to successfully launch products and construct impactful campaigns. Kobe was thinking about recovery long before anyone else and wanted to share this with the world. The key thing was the Mamba Mentality. Kobe didn't become who he was because he did super secret workouts that nobody could do. He just went harder than everybody else.1 of 5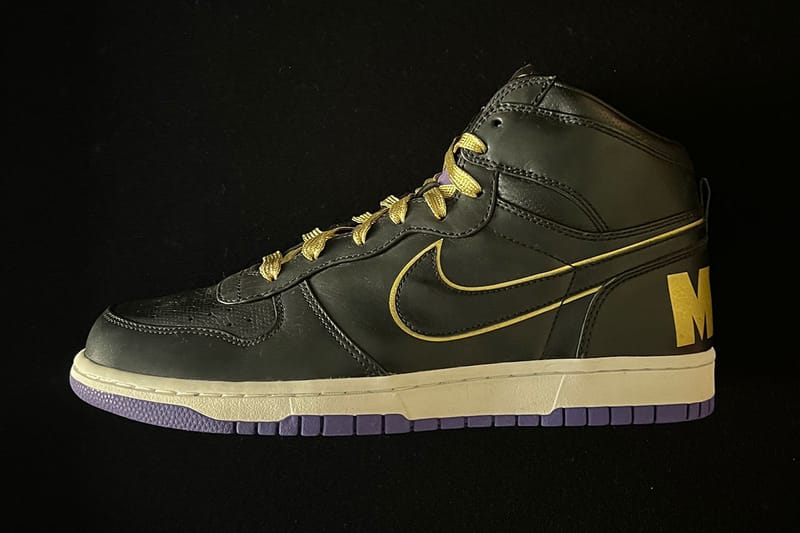 Andy Miguel2 of 5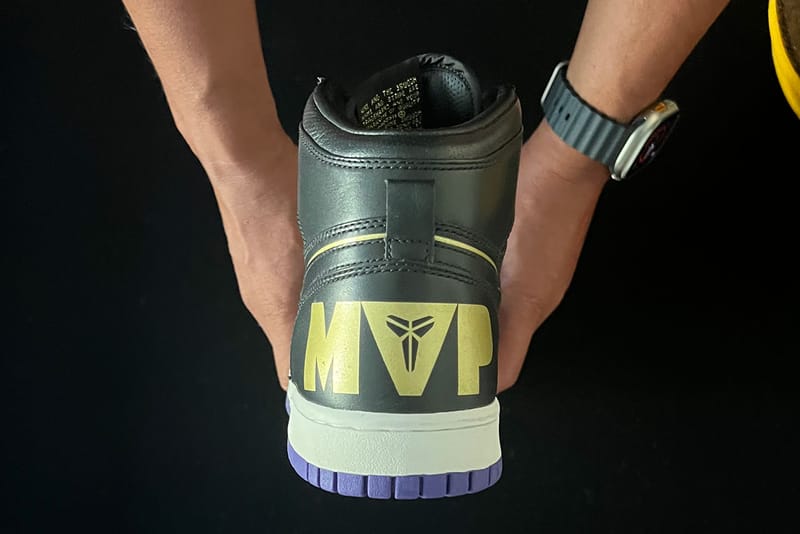 Andy Miguel3 of 5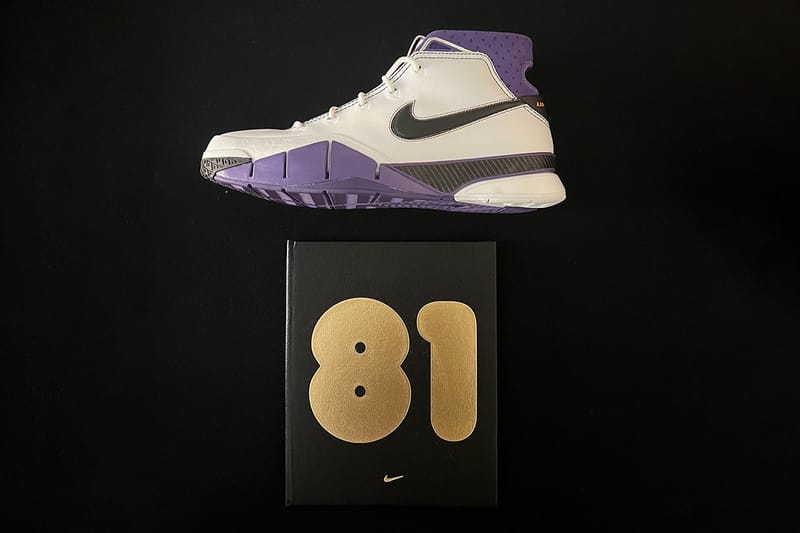 Andy Miguel4 of 5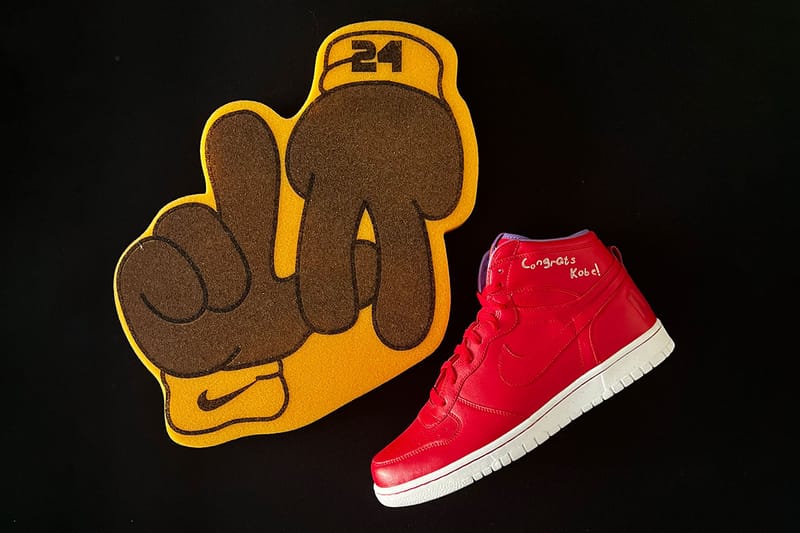 Andy Miguel5 of 5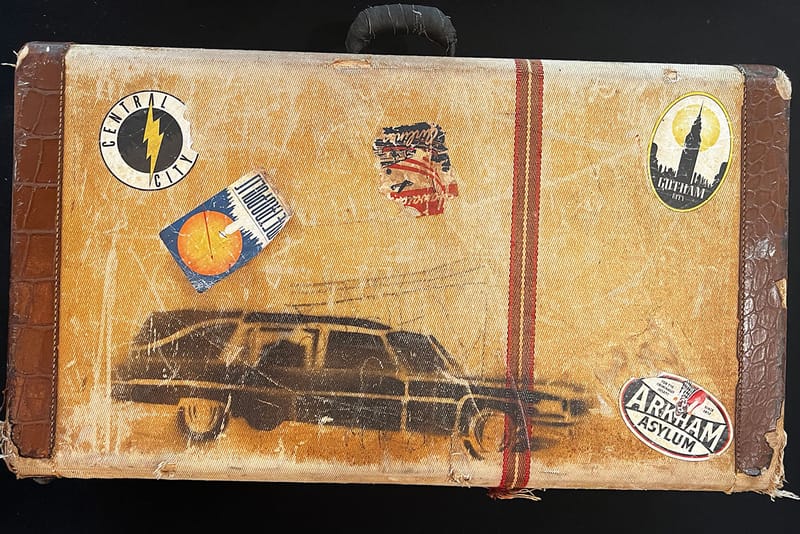 Andy Miguel
What excites you most about Nike officially relaunching Kobe's brand?
I love the Protro concept and think it's smart of Nike Basketball to continue those initiatives. Kobe's line and legacy available for all people to inspire that Mamba Mentality. He told me that if his biggest accomplishments in this life were only what he did on court, then he failed. He truly believed that he wanted to create change. And I honestly believe after he retired, I think women's sports was the thing that he was wanting to change. He wanted to help Gigi in that regard and so the tragic story isn't that we just lost the legend, it's that we lost what a legend and his daughter were going to do to change women's sports. But I'm glad Nike is taking up that mantle and living out the legacy that he wanted to create.
Describe Kobe in one word.
Intense.
Source: Read Full Article