What's happening: Tonight, the Moon is in sensual Taurus. On Saturday, Venus, planet of love, pleasure, and beauty, harmonizes with Jupiter, planet of abundance, and Pluto, planet of power and control. Aggressive Mars zooms into Aquarius on Monday, but on Tuesday, the red planet hits a roadblock when it runs into Saturn, the planet of restraints and obstacles.
BTW, with all that's going on rn, remember that you can flirt and sext from a distance—if you're social distancing solo, now's the time to get a bit creative.
What that means:
Aries
Whenever the Moon is in Taurus, you have really, really great sex. Your senses are heightened rn so go all out—wear your fav perfume/cologne, throw on your sexiest lingerie, give your boo a full-body massage, whatever you want to do to amplify your experience to the nth degree. Since Venus is connecting with expansive Jupiter and intensifying Pluto this weekend, too,=, this is high-key the perf weekend to bang your boo's brains out—or, if you're single, your own.
Taurus
The Moon is exalted in your sign (AKA at its happiest and most powerful) this weekend, snuggled up with your fav planet, Venus, which rules love, pleasure, and beauty. In English, that means that you're able to make seriously deep and incredibly intimate connections with others right now. You're the most sensual, tactile sign of the zodiac, and this astro-weather is making your sense of touch even more sensitive than usual. Pluto, planet of power and control, is vibing with Venus this weekend, too, so if you're interested in trying out BDSM play, now's your chance!
Gemini
There are two ways your weekend's gonna go, Gemini. First, you're totes alone, or second, you're sexting someone you know you shouldn't, like an ex all your friends hate/your BFF's crush/anyone like that. Have fun, but don't do anything too shady!
Cancer
Hit up the group chat and have a happy hour over Facetime this weekend—the Taurus Moon is great for socializing. The Taurus Moon is also great for making new connections, so if you're single, open up your fav dating apps and check your DMs. Mars' entry into Aquarius this week activates your chart's intimacy zone. Since Mars governs energy and libido, you can anticipate your sex drive to start getting turned up!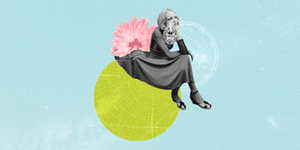 Leo
This weekend ain't the sexiest, Leo. Unfortunately, all of the auspicious astro-weather is going on in your chart's career zone, so you'll defs be working (hopefully from home) right now. DW though, because this week, Mars, the planet of libido, enters Aquarius. Red-hot Mars' vibes are starting to turn up the heat in your love/sex life. This means that you're either spending more time with your boo or your crush, or it can mean that you're butting heads or arguing with them more—hopefully it's the former, and you can keep your love life in balance!
Virgo
This weekend? Amazing for your love life. This week? Not so much–so you really gotta live it up tonight and tomorrow! The action happening between Venus, Jupiter, and Pluto this weekend is setting your chart's love/sex zone on fire, so whether you're boning your boo or flirting with your FWB, you can count on a hottttt weekend. Once Mars enters Aquarius on Monday, however, work becomes a major priority in your life, enjoy this weekend before the office takes over!
Libra
Your chart's intimacy zone is getting rattled up by lovely Venus this weekend, so getting lucky is totes on your weekend agenda. JSYK, any flings will not stay casual for long, because this astro-weather is supes emo and you're pretty much guaranteed to catch major feels. Mars entering Aquarius on Monday is setting your chart's love/sex zone completely on fire, so your sex life is definitely heating up over the next few weeks!
Scorpio
If there was ever a weekend to shoot your shot, it's this one, Scorpio! Some sexy astro-action happening between Venus, Jupiter, and Pluto suggests that now's the time to slide into your crush's DMs or start an important convo with your boo about upgrading your relationship. You're not usually the type to go out of your way to initiate these kinds of things, but the ball's in your court, Scorpio–so get a move on and do something. The stars are on your side!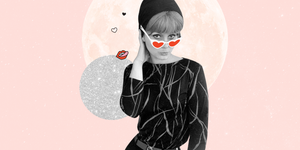 Sagittarius
You're taking care of your own needs this weekend, Sagittarius—your love life simply isn't popping right now, so you're on your own if you're in the mood. Sorry, I know that's not the news you wanted to hear, but that's just what the stars are saying! Mars' entry into Aquarius on Monday is the start of a six-week long period for you to start making moves, though. If you're crushing hard on someone, slide into their DMs, or if you're looking for love, open up your fav dating apps and start swiping!
Capricorn
The sensual Taurus Moon tonight is putting you in the mood, Capricorn. All weekend long, Pluto and Jupiter in your sign are getting tons of sexy action from Venus, planet of love, in Taurus. Mars, planet of action, is also in your sign until Monday, so the power is totally in your hands to—all you have to do is hit up your crush/boo and you can get to work and have some sexy fun.
Aquarius
NGL, Aquarius, this isn't the best weekend for your love life. You're uncharacteristically introverted and even more uncharacteristically caught in your feelings. TBH, youwould probs be better off taking plenty of time alone for some much-needed R&R. Things start looking up by Monday, however, once Mars enters your sign. Mars rules action, energy, and your libido, so not only are you feeling fired up, but you're totes in the mood and confident enough to hit up your crush or climb your boo like a tree.
Pisces
Tonight's astro-weather makes it easy for you to text your boo or slide into your crush's DMs. If you're looking for new connections, it's also a pretty great weekend for that, too–you just have to be the one to reach out. You're all about just doing you most of the time, but this weekend, all you gotta do is send that first text.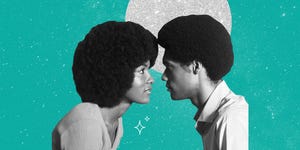 Source: Read Full Article