video
FOX Business Flash top headlines for January 24
Check out what's clicking on FoxBusiness.com
Fireball drinkers were duped when they picked up a bottle of Fireball Cinnamon at convenience stores, gas stations and supermarkets around the country, according to a recent lawsuit filed in Illinois. 
The bottles don't contain any whisky. 
The Sazerac Company, the Fireball producer, manufactures, market and sells cinnamon whisky under the Fireball brand. However, in a Jan. 7 lawsuit, Anna Marquez claims the company mislead consumers by selling nearly identical 3.4-oz bottles of Fireball Cinnamon – malt beverages flavored to taste like the company's Fireball Cinnamon Whisky product – but doesn't actually contain whisky. 
RESTAURANT AND BAR WHISKEY SALES CONTINUE TO GROW
According to the suit, the product has been sold at thousands of stores including grocery stores, big box retailers, gas stations and convenience stores across the U.S. 
"People associate the Fireball Cinnamon with whisky… by selling [a] Fireball Cinnamon product that is a malt-based beverage with a drop of whiskey flavor, that's deceptive," Spencer Sheehan, a lawyer with Sheehan & Associates, P.C, who is handling the case, told FOX Business. 
Representatives for the Sazerac Company declined to comment on pending litigation. 
Although the mini bottles do not contain the word whisky, Marquez claimed in the suit that the company made the label "almost identical" to its Fireball Cinnamon Whisky product.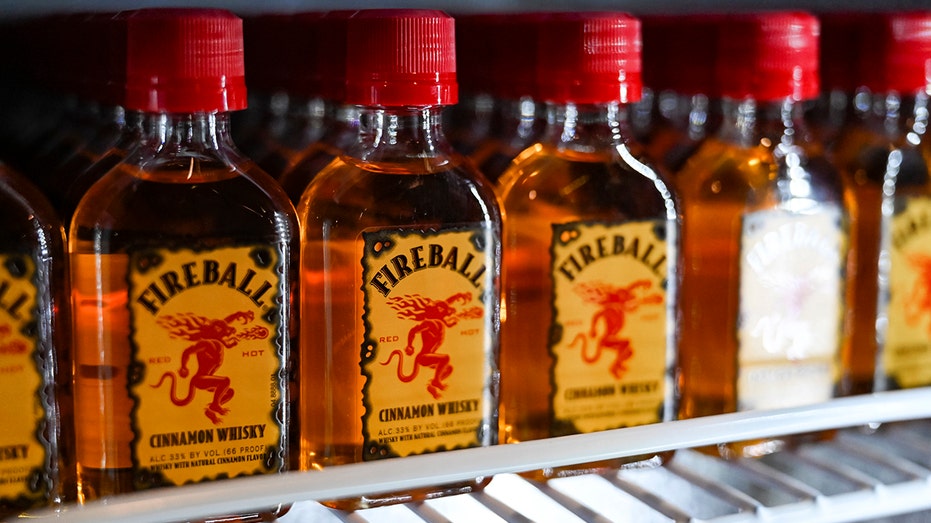 Miniature bottles of Fireball Whisky on display during the 2022 Bar & Restaurant Expo and World Tea Conference + Expo at the Las Vegas Convention Center on March 23, 2022 in Las Vegas, Nevada. ( David Becker/Getty Images for Nightclub & Bar Media Group / Getty Images)

"Expecting those small bottles labeled "Fireball Cinnamon" to contain whisky '[was] an easy mistake to make, and one intended by the manufacture'" the suit stated. 

Sheehan argued that a lot of people aren't even aware that certain convenience stores or gas stations aren't allowed to sell liquor. 

"They're not going to ask the clerk at the store… is there a change in your alcohol beverage control laws to authorize this'" he said.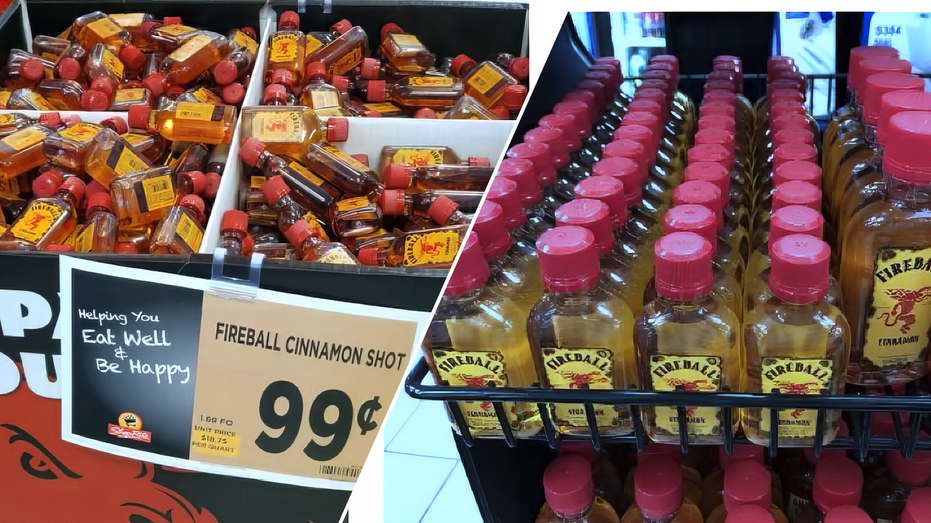 Fireball maker is being sued over claims that it mislead consumers with its label.  (Anna Marquez/ United States District Cout Northern District Of Illionis)

JIM BEAM INVESTS $400M TO RAMP UP BOURBON PRODUCTION

In small print on the bottle, the label reads "With Natural Whisky & Other Flavors." As a result, consumers will assume the product is a malt beverage with added natural whisky and other flavors, the suit claimed. 

"[What] the label means to say is that the Product contains 'Natural Whisky Flavors & Other Flavors'," the suit said. "By not including the word 'Flavors' after 'Natural Whisky,' purchasers who look closely will expect the distilled spirit of whisky was added as a separate ingredient." 

GET FOX BUSINESS ON THE GO BY CLICKING HERE

The suit further states that although "federal and identical state regulations allow the product's use of the distilled spirit brand name of Fireball, they prohibit the overall misleading impression created as to "Fireball Cinnamon" version." 

The suit also said that since the "label misleads consumers into believing it is or contains distilled spirits," the company is also able to sell the product "at a premium price, $0.99 for 50 mL."

Sheehan wants the company to differentiate these two products so consumers will know that although they are buying a Fireball product, it may not be whisky. He is also hoping that consumers who purchased the product will eventually be compensated. 

"We believe that consumers were misled and there has got to be a way to make that fair… because people paid money for it," he said. 

Source: Read Full Article