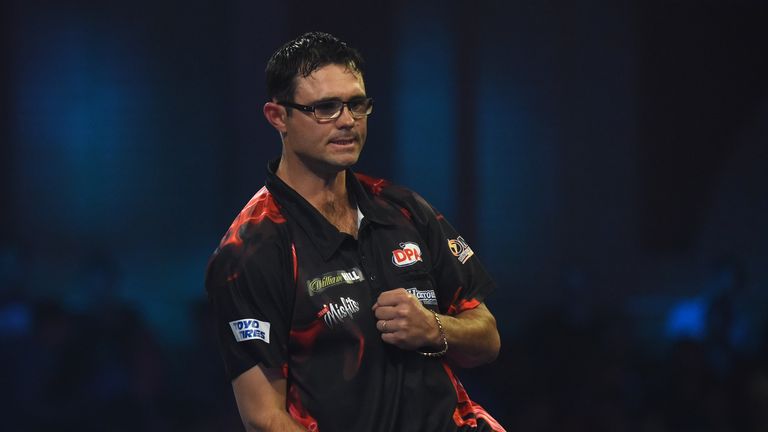 The enforced break in play due to the coronavirus pandemic is clearly a source of frustration for all top darts players, but none more so than Damon Heta.
The Australian had finally made his breakthrough by winning a PDC Tour Card, and had recently moved to the UK to facilitate his professional career. But he was forced to return home and back into his old employment as a roof plumber which continues throughout the lockdown.
"It just feels like it was just a holiday I went on – a darting holiday. Now I'm back. Back at home, back at work. Just pretty much putting life on hold at the moment, watching the time go by," he told Sky Sports.
"I'm pretty much set up [in the UK]. I've got a rental over there, a car, my insurances. It's like my second life over there. I'm all set. And then that happened."
It was all going swimmingly up to two months ago – the culmination of a plan that was over a year in the making.
"I made the decision at the World Series [in 2018]. Speaking to all the pros, mostly Gary Anderson pretty much pushed it over the line. The big win was getting the wife on board," he laughed.
"It's been in the making for 18 months, to get where I needed to get to. Winning that Brisbane Masters [in 2019] just put a sense of 'I'm heading in the right direction'. That's what I need to do. This is where I belong. Sure enough, it's all happening.
"There was always going to be a back-up plan. So to get it the first time going to Q-School was amazing. Everything I had set out to do had happened. So I was buzzing. It's helped me. The back-up plan, I was going to do the Challenge Tour."
Coronavirus: Latest sports updates
PDC focused on 'delivering a darts year'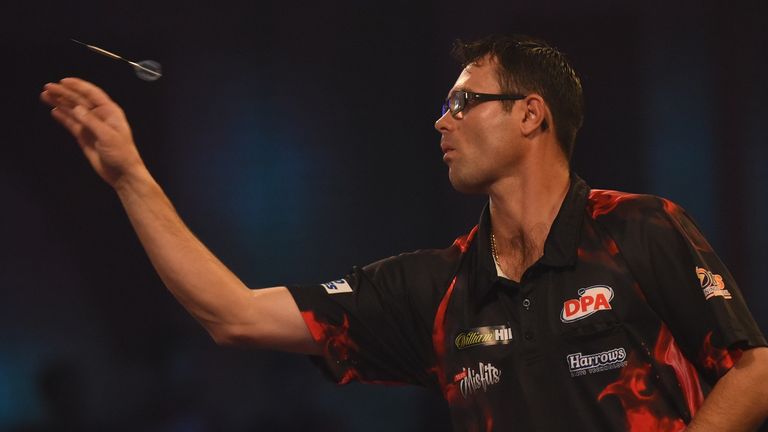 Late night arrows
On Sunday night, he will join the PDC Home Tour as he competes against John Henderson, Gary Blades and Krzysztof Kciuk.
But unlike his European opponents, 'The Heat' will be playing in the middle of the night from Perth.
"2:30am is when it's going to start. I'm just going to have to try and trick my body into waking up fresh," he explained.
"I'll set my alarm for midnight so I wake up, have a coffee, couple of throws, try to treat it like a normal pro tour event. A normal pro tour event, I'll get there two hours beforehand, get myself settled. I'll take it as the same approach.
"I think I should be alright. I just want to give it my best – it's an opportunity to play against the elite again.
"I think I feel better if I get dressed up to play. If you put on your baggy clothes and don't care, and just throwing, you are going to throw lazy darts.
"I'll make sure I'm dressed up well. I'm going to get a haircut!"
World Cup joins PDC postponements
Download & subscribe to catch-up with The Darts Show podcast every fortnight
Anderson recovers from coronavirus
One of the players Heta is closest to on tour is his countryman Kyle Anderson, who recently got the all clear after contracting coronavirus.
"It's great that he's doing [well]. Even though it lasted longer than what it should have, people are saying two weeks and he's had it for five or six, that's just insane," Heta said.
"I'm just glad it wasn't as serious as it was. He'd come out of it really good, so I'm really happy for him.
"I don't know how he's going to be playing after it all sort of blows over. I'll have to have a word with him and see what his plan is."
Anderson makes full recovery from coronavirus
Due to this pause in play, the two friends did not get to spend long together on the tour.
"That feels like it only last a couple of weeks! Because he wasn't there from the initial start [of the 2020 season]," Heta said. "And then funny enough, I drew him in the first round of one of the tournaments when we were there. I was like, 'what are the chances of this?'
Source: Read Full Article