science
Coronavirus
A legacy of racism has left a dangerous divide between the medical establishment and black Americans, now dying at higher rates in the coronavirus pandemic.
ByDan Vergano and Kadia Goba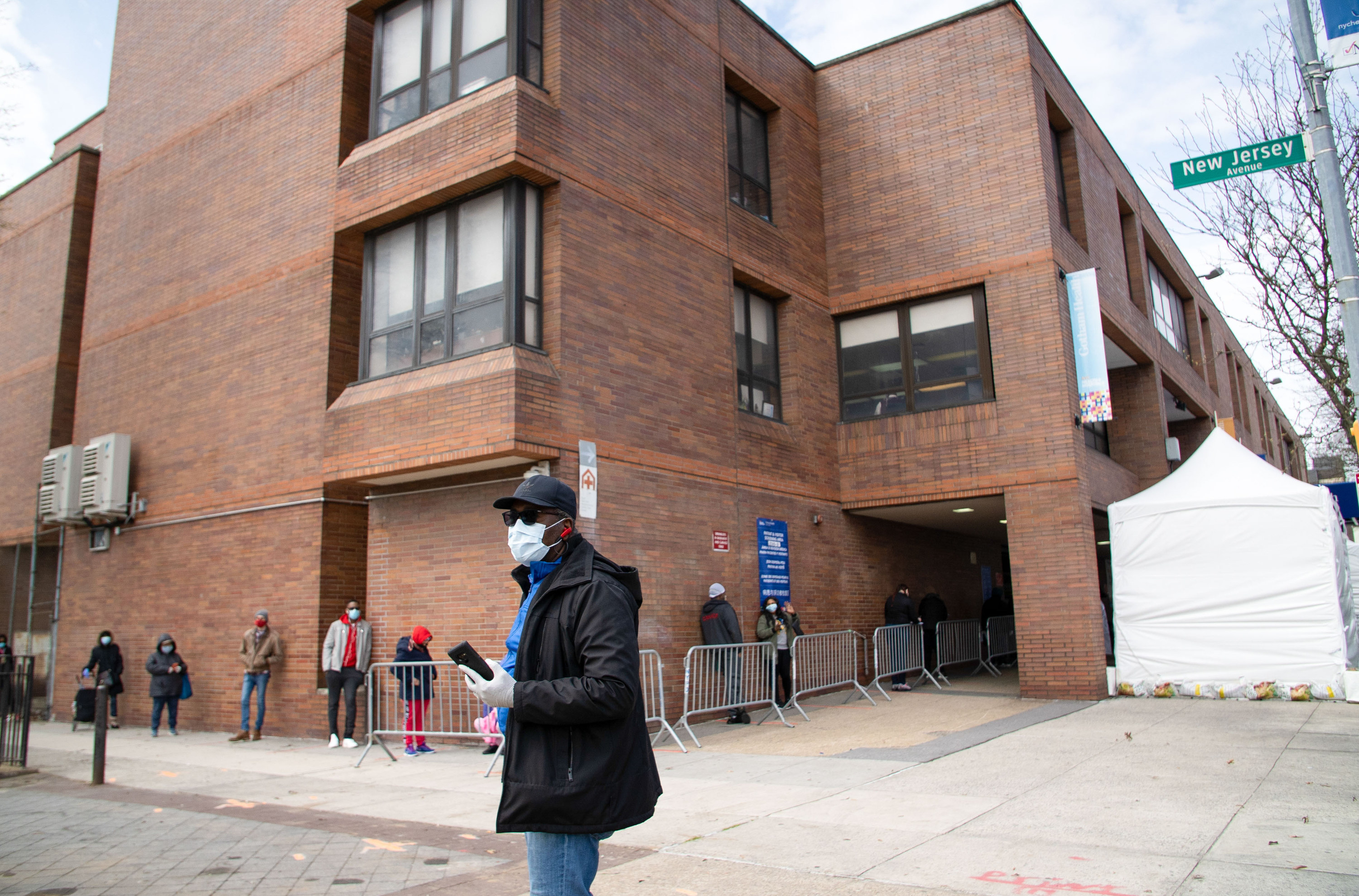 BuzzFeed News has reporters across five continents bringing you trustworthy stories about the impact of the coronavirus. To help keep this news free, become a member and sign up for our newsletter, Outbreak Today.
WASHINGTON — Outside the grocery store in Congress Heights, people are playing dominoes in the parking lot, close together without wearing masks. An auto service truck driver, who's come to repair a flat tire, isn't wearing a mask either — he says he's had pneumonia and survived getting shot already, so what is coronavirus to him?
In Washington D.C., a city that is 46% black, close to 80% of coronavirus deaths so far are among black people.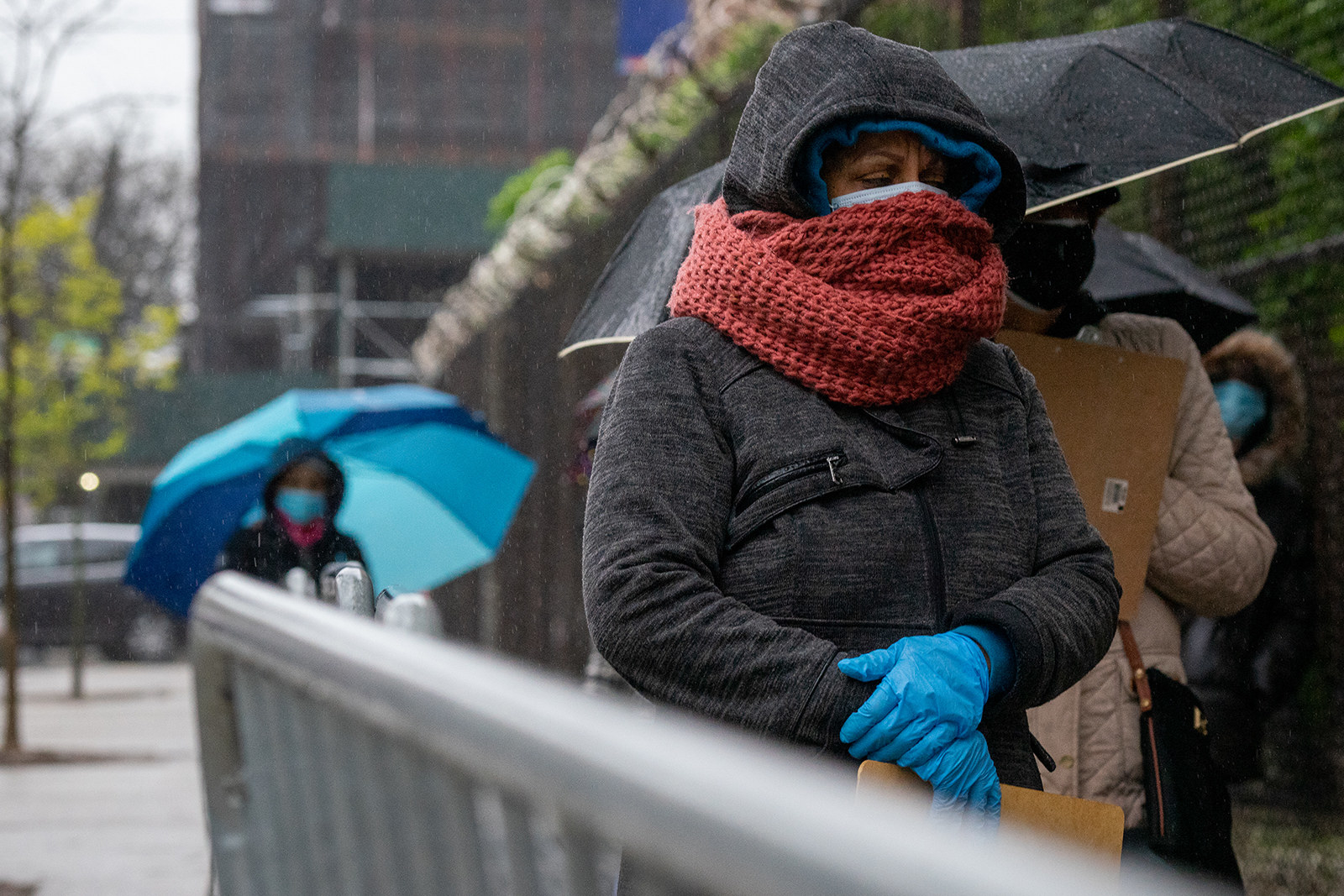 Due to years of mistrust, communities of color may lack familiarity with the healthcare options that are available, physician Janet Seabrook of Community HealthNet Health Centers in Gary, Indiana, told BuzzFeed News. "The misinformation, disinformation, and wishful thinking run rampant," she said pointing to a dangerous rumor in early March that black people cannot contract COVID-19.
In her own family, she had to convince an older relative into seeking treatment for prostate cancer, because as a boy in the Deep South, he saw that almost as soon as someone learned they had cancer, they died.
"Imagine trying to get my family member in a clinical trial if I were not in the picture," said Seabrook. "Imagine what would have happened to this family member without a resident doctor in the family."
There's also the stigma associated with the virus, which some are comparing to the wave of deaths from the AIDS epidemic. One New York resident, WC, who asked to be identified only by initials to discuss her medical status, said she fears being judged. When WC announced that her grandmother died on Facebook, she never mentioned that she died from complications related to COVID-19. Nor did she announce that she and her mother also tested positive.
"The only reason people are not talking is because they are taking it like it's AIDS and it's really not like that," WC said. "That's why I tell people 'you sitting here scared to talk about it and you could be somebody that got it and don't even know it.'"
Robert Cornegy, a New York City Council member who represents a large black population in Brooklyn, said he rejects the idea that his constituents take social distancing any less seriously because of a distrust in medicine. At the same time, he chose to keep his own COVID-19 diagnosis private.
"I think that people were very confused about the disease, very confused in conflicting stories around who it would impact negatively. So I didn't want to play into that," Corney told BuzzFeed News. "I know what the fears are of people and they have a reasonable expectation that their leadership will keep themselves healthy and be able to pull the entire community along."
That community is being hit hard. As is the Bronx, where in early April, the borough was projected to lead the city in COVID-19 deaths, with some lawmakers attributing the spike to insufficient testing in the borough's most vulnerable communities. On Wednesday, a JAMA Network report looked at COVID-19 hospitalizations across every borough of New York City, where about 17% of all US cases had occurred by late April. The Bronx, which has the highest share of minorities, the most poverty, and the least education of all New York City boroughs, had the highest rates of hospitalization and death related to the novel coronavirus.
"People who are prepared to help will have to meet black communities halfway by asking them questions about what help they need — not just what they want to give them now, and then walking away," said Pernick, the medical historian. "They will have to overcome an understandable legacy of suspicion."
More on this
His Dad Was Denied A Coronavirus Test By Three Hospitals And Died. He Wasn't Going To Let That Happen To His Mom Too.

Clarissa-Jan Lim

·

April 30, 2020
Sen. Kamala Harris Is Introducing A Bill To Address The Racial Disparity In Coronavirus Cases

Kadia Goba

·

April 30, 2020
Why The Coronavirus Is Killing Black Americans At Outsize Rates Across The US

Dan Vergano

·

April 10, 2020
New York City's Coronavirus Essential Workers Are Overwhelmingly People Of Color

Kadia Goba

·

April 21, 2020
Dan Vergano is a science reporter for BuzzFeed News and is based in Washington, DC.

Contact Dan Vergano at [email protected]

Got a confidential tip? Submit it here.

Kadia Goba is a political reporter for BuzzFeed News and is based in Washington, DC.

Contact Kadia Goba at [email protected]
Source: Read Full Article