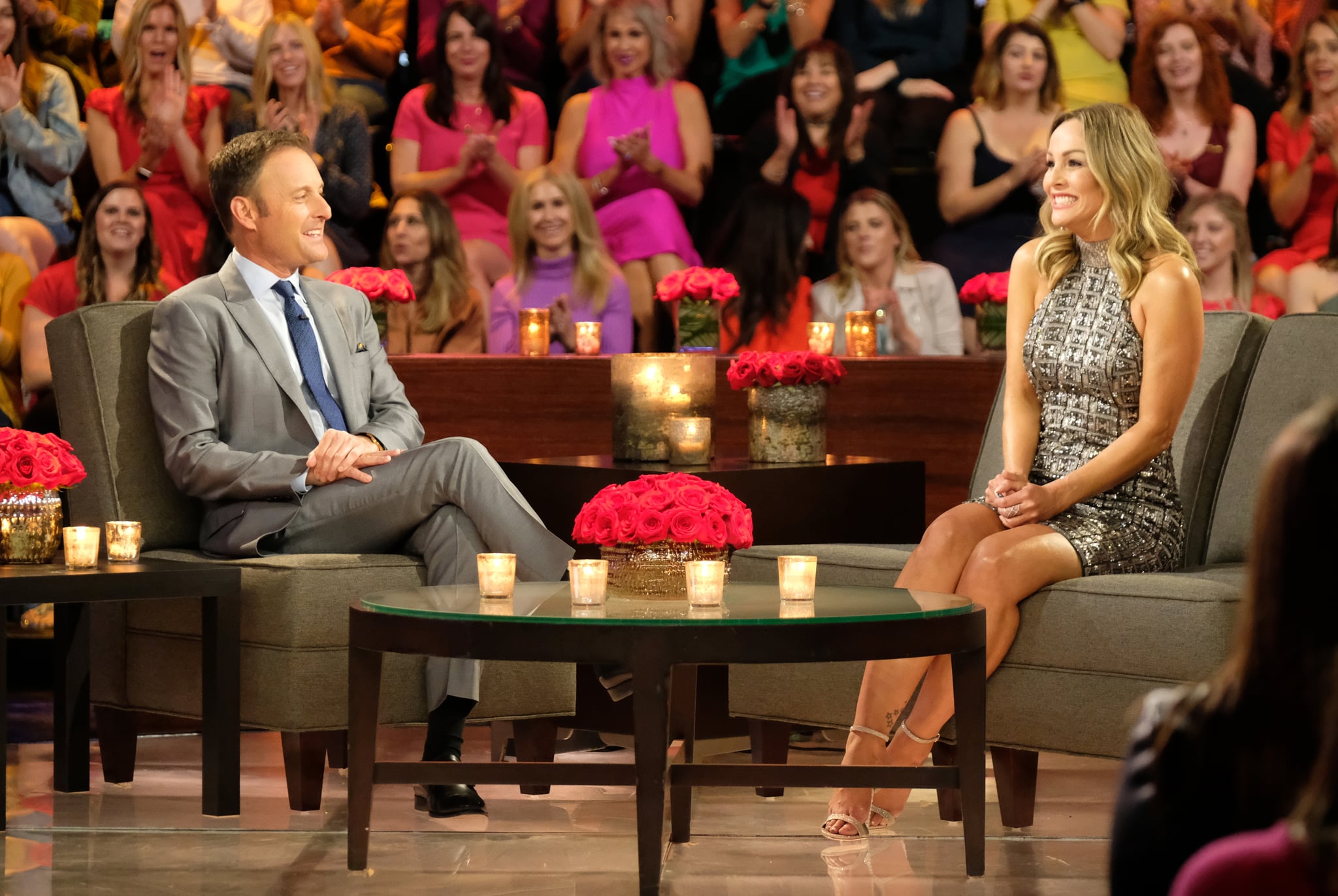 Although the cancellation of TV shows is far from the most important thing happening right now, we're still a little bit bummed to realize just how many Bachelor shows are getting postponed or cancelled due to the coronavirus pandemic. It's no surprise, since pretty much all TV and movie production has shut down, and especially given the exotic, international locales that the Bachelor franchise likes to film in. When can you expect your favorites back on the air, and are any of them cancelled? We've got your answers.
First and foremost is Clare Crawley's season of The Bachelorette, which was officially postponed on March 13. "With the rapidly changing events related to COVID-19, and out of an abundance of caution, Warner Bros. Television Group is halting production on some of our 70+ series and pilots currently filming or about to begin," the production company said in a statement to Entertainment Tonight. "There have been no confirmed cases of COVID-19 on any of our productions, but the health and safety of our employees, casts and crews remains our top priority."
Clare herself shared the news on Instagram, complete with a wry caption. "Talk about most dramatic season ever! In all seriousness, Everyone's health is the most important priority at this time, and as I'm sure you've heard, we are pressing pause for now on filming The Bachelorette. We are taking it day by day and even hour by hour as this is so unpredictable. All I know for sure is that my heart is so full from all the love and support this far, and am still so excited for my journey to begin! I've waited 38 years for these moments, what's a little bit longer, right!" Clare's season was originally scheduled to film beginning in mid-March and premiere on ABC on May 18, but those dates are obviously no longer happening. While the season hasn't been cancelled, it's delayed indefinitely.
Similarly, the next cycle of Bachelor in Paradise is definitely on the back burner for now. Typically, Paradise seasons film in the mid- to late Summer, and with The Bachelorette most likely being pushed back to that slot, Paradise is likely to either be pushed back to the Fall, or cancelled completely if the producers decide that the Summer-themed show isn't a good fit for a Fall slot (or if they have a season of Dancing With the Stars planned for Monday nights in the Fall).
The biggest change? Bachelor Summer Games seem pretty unlikely to happen now. Although there's been no official word from ABC as of yet, it seems almost impossible that the Olympics-centric spinoff will go forward, since the Olympics themselves have been postponed for a full year. It's impossible to imagine ABC going forward with Summer Games without the Olympic tie-in, so, in all likelihood, that show has been cancelled or delayed for a full year too. Bachelor Nation isn't completely off the air, though: Listen to Your Heart is set to premiere Apr. 13, with a music-and-love competition format that's totally new!
Source: Read Full Article