Hitting the road on an epic adventure is one of the best feelings in the world. You've got everything you need packed in your car, a playlist set to stream, and the open road in front of you. I believe road trips are one of the most adventurous trips you can embark on. As long as I have my snacks, a great travel buddy by my side, and the destination in my GPS, I'm all set. Now, all that's left is a camera that's ready to take photos, and Instagram captions for road trips to accompany them.
There's a lot to see along the way. Some of the best sights are the ones you weren't even planning on, either. That's what makes road trips so special — the ability to be flexible and stop to see whatever comes your way. For instance, you know you have to pull over at the next scenic stop of a waterfall, or you may have stumbled upon the most beautiful sunset you've ever seen. They're just calling for you to make a pit stop, and snap a pic to remember it all.
All that's left is finding the right caption to pair with the photo, but you have places to be. Don't take time away from the adventure, and instead, use any of these 20 road trip quotes I've packed up in a suitcase just for you. Snap, caption, and get back on the road, because the world is calling and you need to see it.
1. "You make me wanna roll my windows down and cruise." — Florida Georgia Line
2. "Because the greatest part of a road trip isn't arriving at your destination. It's all the wild stuff that happens along the way." — Emma Chase
3. "It doesn't matter where you're going. It's who you have beside you." — Unknown
4. "Always take the scenic route." — Unknown
5. "I want to go on a road trip. Just you and me. The highway, the radio, the blue sky, the back roads, and windows down. We'll talk about everything and nothing. We'll sing our hearts out, and we'll make memories we'll never forget. Just you and me." — Unknown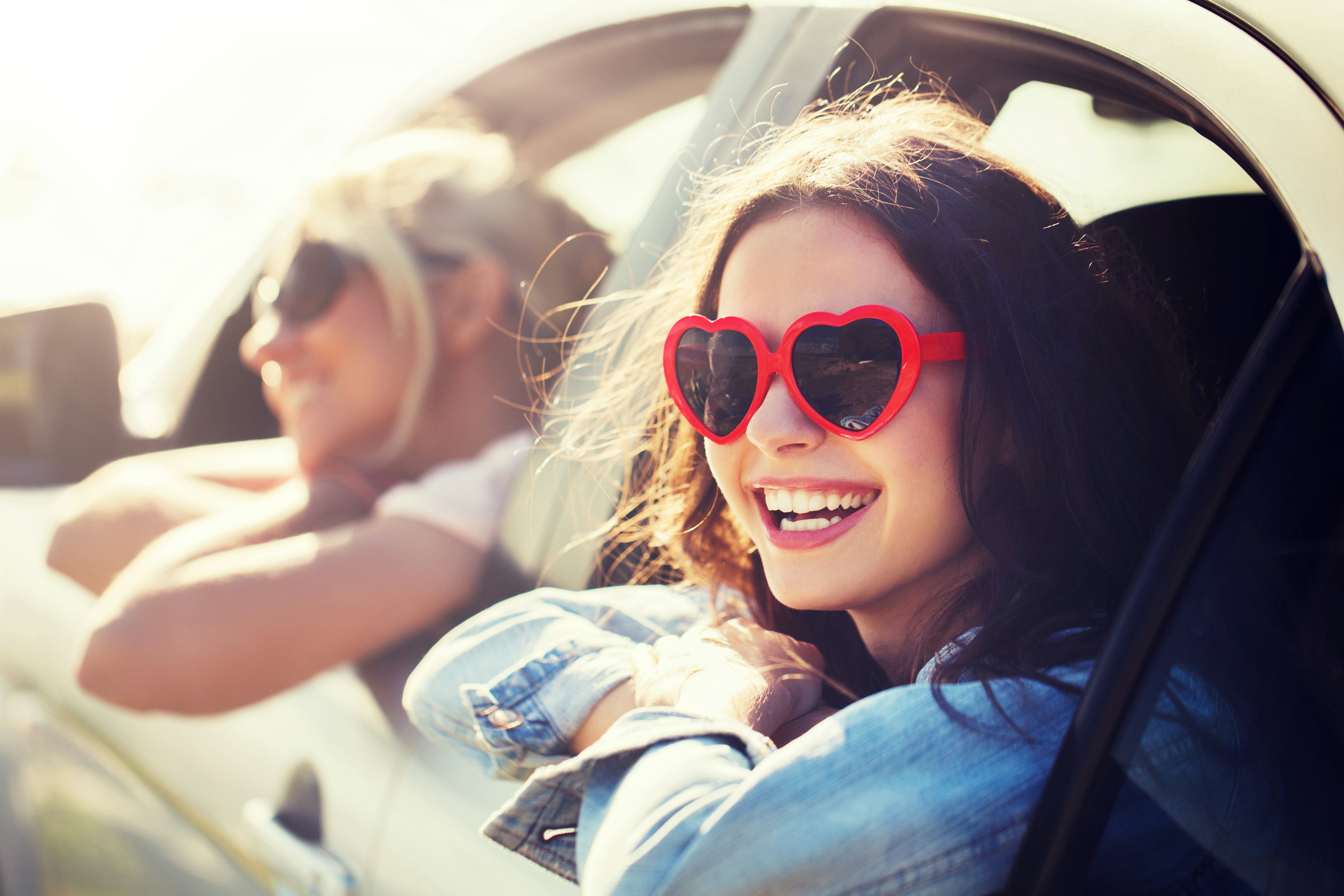 6. "Oh, the places you'll go." — Dr. Seuss
7. "Road trips are the equivalent of human wings. Ask me to go on one, anywhere. We'll stop in every small town and learn the history and stories, feel the ground and capture the spirit. Then, we'll turn it into our own story that will live inside our history to carry with us always. Because stories are more important than things." — Victoria Erickson
8. "We travel not to escape life, but for life not to escape us." — Unknown
9. "Travel sparks our imagination, feeds our curiosity, and reminds us how much we all have in common." — Deborah Lloyd
10. "If you don't know where you're going, any road will take you there." — George Harrison, "Any Road"
11. "I drove all night to get to you." — Cyndi Lauper, "I Drove All Night"
12. "Look at life through the windshield, not the rearview mirror." — Byrd Baggett
13. "So, remember when we were driving, driving in your car. Speed so fast felt like I was drunk. City lights lay out before us, and your arms felt nice wrapped around my shoulders, and I had a feeling that I belonged, and I had a feeling I could be someone." — Tracy Chapman, "Fast Car"
14. "Wanderlust and city dust." — Unknown
15. "The world is too big to stay in one place, and life is too short to do just one thing." — Unknown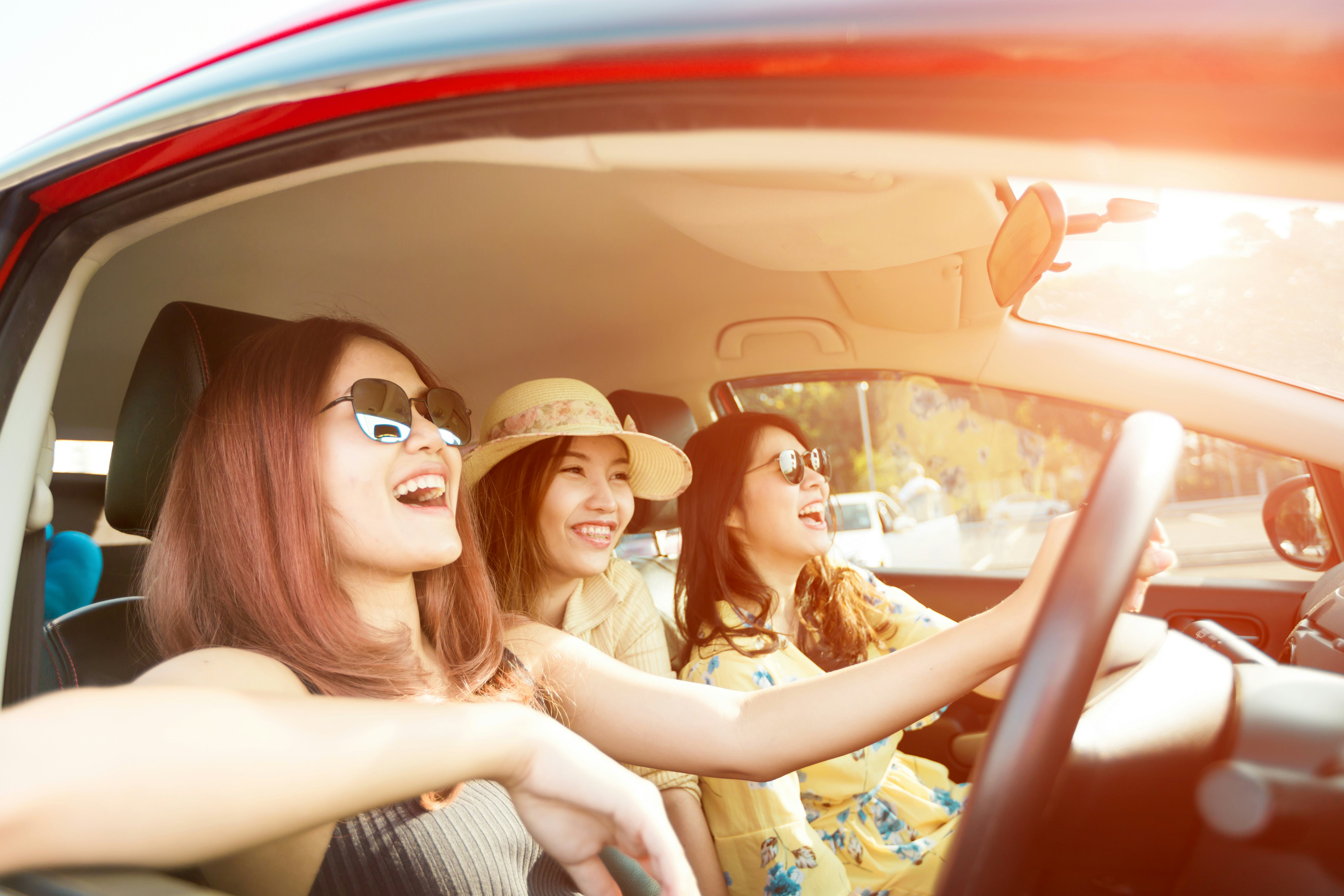 16. "Roads were made for journeys, not destinations." — Confucius
17. "Please understand, I have been waiting to leave ever since I figured out that there were roads willing to take me anywhere I wanted to go." — Unknown
18. "The road is there. It will always be there. You just have to decide when to take it." — Chris Humphrey
19. "Adventure is out there." — Up
20. "We're almost there and nowhere near it. All that matters is we're going." — Gilmore Girls
This post was originally published on April 12, 2018. It was updated on Sept. 13, 2019 by Elite Daily Staff.
Source: Read Full Article