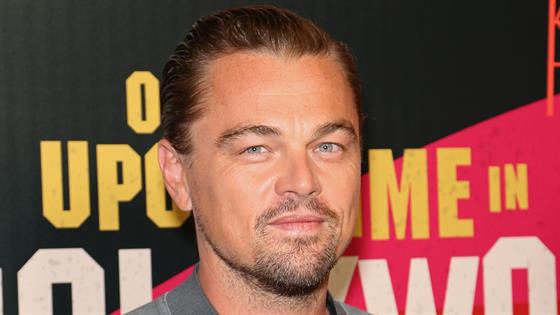 For some celebrities, every day is Earth Day.
But today, April 22, is the Earth Day that's on the calendar—the 50th one, to be exact, and one that's ironically occurring in the midst of a pandemic, so just about all of the ceremonial acknowledgment of the milestone is online.
However, many of us have also probably been thinking lately about how glorious being outside is, especially on a beautiful day, enjoying naturally occurring places like the beach, the mountains, and the woods, as well as some man-made constructions such as campsites, ski lodges and fabulous views from a balcony.
All of which needs protecting if we're going to be enjoying such things for the long haul.
And that's why certain famous people have been using their platforms to raise awareness of various issue facing the planet and get the people in charge of what money goes where and who's allowed to do what on board with the cause.
Countless actors, artists, athletes and other prominent figures have been doing their part and encouraging others to do the same, but here's a spotlight on 10 who have been consistently leading the charge: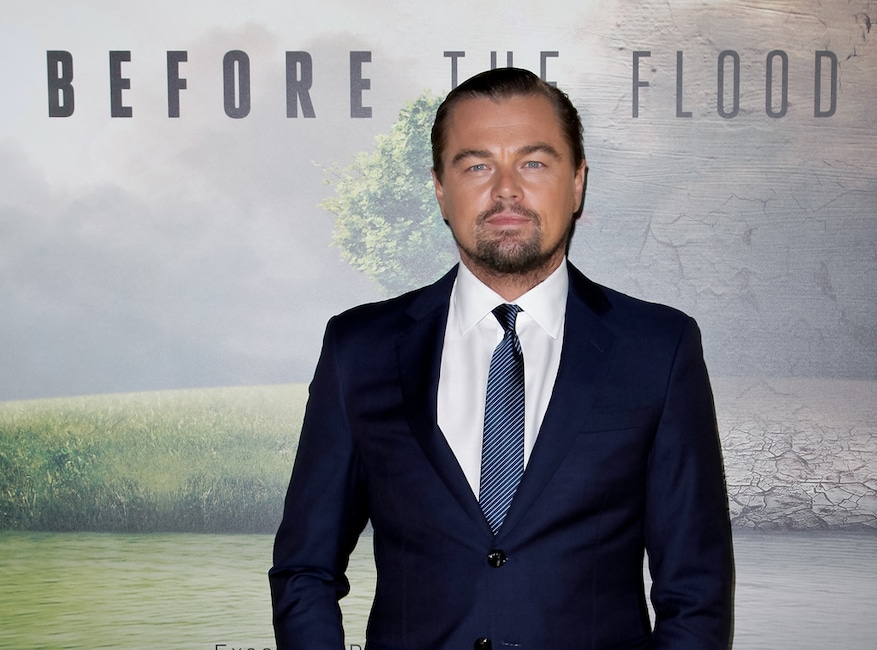 Tibrina Hobson/WireImage
Leonardo DiCaprio
A regular at the annual People's Climate March and producer of multiple documentaries about environmental issues, the Oscar winner established his eponymous foundation back in 1998 to promote awareness and he's been active in causes allied in the fight against climate change ever since. Over the years DiCaprio has sat on the board of the World Wildlife Fund, Global Green USA, and the International Fund for Animal Welfare; was named UN Messenger of Peace on Climate Change in 2014; and he spoke at the United Nations in 2016 before the signing of the Paris Agreement to combat global warming. He even met with then-president-elect Trump to try to get his ear on the issue, but to no avail.
In 2018 the Leonardo DiCaprio Foundation announced $11 million in new grants pledged to the non-profit's six main programs—Wildlands Conservation, Oceans Conservation, Climate Change, Indigenous Rights, Transforming California, and Innovative Solutions—bringing the organization's total financial impact to over $100 million. And in 2019 the foundation became part of Earth Alliance, a super-organization co-chaired by DiCaprio that pools the resources of several funds to further the fight against climate change and attacks on biodiversity.
And, he was one of the first big movie stars you saw driving a Prius.
"I am consumed by this," DiCaprio told Rolling Stone in 2016. "There isn't a couple of hours a day where I'm not thinking about it. It's this slow burn. It's not 'aliens invading our planet next week and we have to get up and fight to defend our country,' but it's this inevitable thing, and it's so terrifying."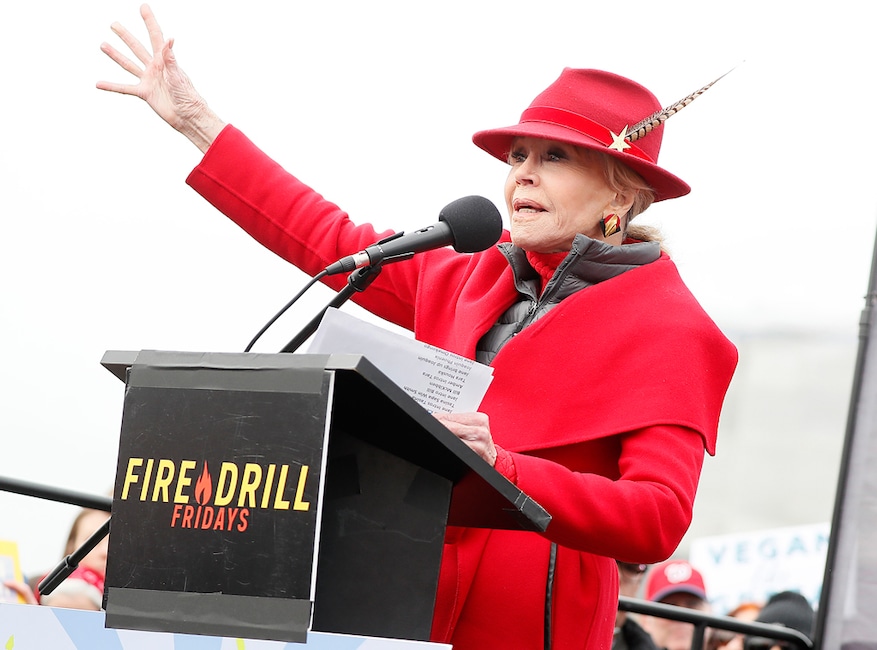 Getty Images
Jane Fonda
The two-time Oscar winner and longtime political activist (whose second husband was the late liberal California state legislator Tom Hayden) is opting to make the most of her golden years to save generations to come. Fonda teamed with Greenpeace USA to launch Fire Drill Fridays in 2019, a weekly climate change protest on Capitol Hill in Washington, D.C., that, when all went accordingly, would result in her and some of her famous friends getting arrested every week. The event attracted celebrities—Lily Tomlin, Sam Waterston, Ted Danson, Joaquin Phoenix—and non-celebrities alike. With Last Chance Alliance, the event moved to California and spawned corresponding protests around the country.
And even while public gatherings are on hold due to the coronavirus pandemic, Fonda is continuing her work from home in Los Angeles and simply moved Fire Drill Fridays online.
"COVID-19 overlaps with what we need to do in the face of the climate crisis—a very strong, robust health care system with equipment and the ability to foresee pandemics when they're coming and have emergency standby shelters and equipment and things like that," Fonda told The Hollywood Reporter. "[Pandemics] are going to be coming, there's no question of, 'Are they going to come?'"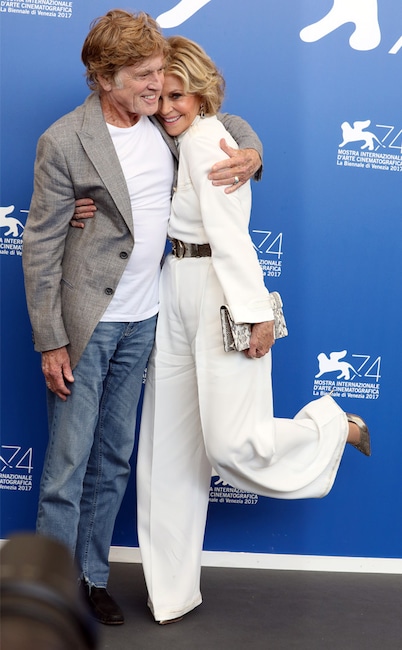 Elisabetta A. Villa/WireImage
Robert Redford
Birds of a feather…
The Oscar winner and founder of the Sundance Film Festival is a longtime trustee with the Natural Resources Defense Council, a nonprofit founded in 1970 that boasts a staff of roughly 700 lawyers, scientists and policy advocates with a common cause—preserving our planet's natural resources, finding clean energy solutions and stopping those who are so inclined from plundering those resources.
The environmental movement "came on strong in the late '60s and early '70s when young people were looking for change," Redford told TIME in 2015. "A lot of that energy of young people was, 'well what can we work on?' But it wasn't enough. Then it faded away. And now it's coming back because the consequences are clear, the evidence has landed in people's back yards. Before people would say it is the Doomsday prophecy, you are trying to scare us. But we are beyond that now, because it's clear."
Article continues below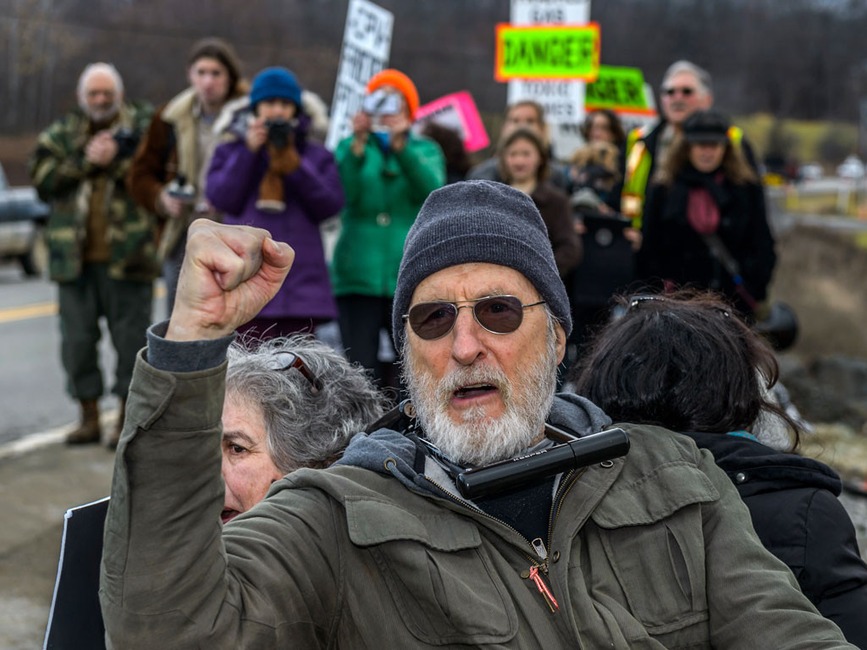 Demotix / Splash News
James Cromwell
The actor who played a tenderhearted farmer in Babe, a corrupt cop in LA Confidential and the left-wing brother of a Murdochian media kingpin in Succession is a full-on eco-warrior and activist for causes such as pay equity, animal rights and—after seeing the inside of a cell more than a few times, including for a three-day stretch when he refused to pay a fine following an anti-fracking protest arrest—prison reform.
"I'm in a strange place," Cromwell told The Guardian in 2018, "because the only thing I really have to offer is my marginal celebrity, which I don't mind using at all. In fact, I like putting that ridiculous thing to use. But that is not often what is needed. What is needed is community organizers."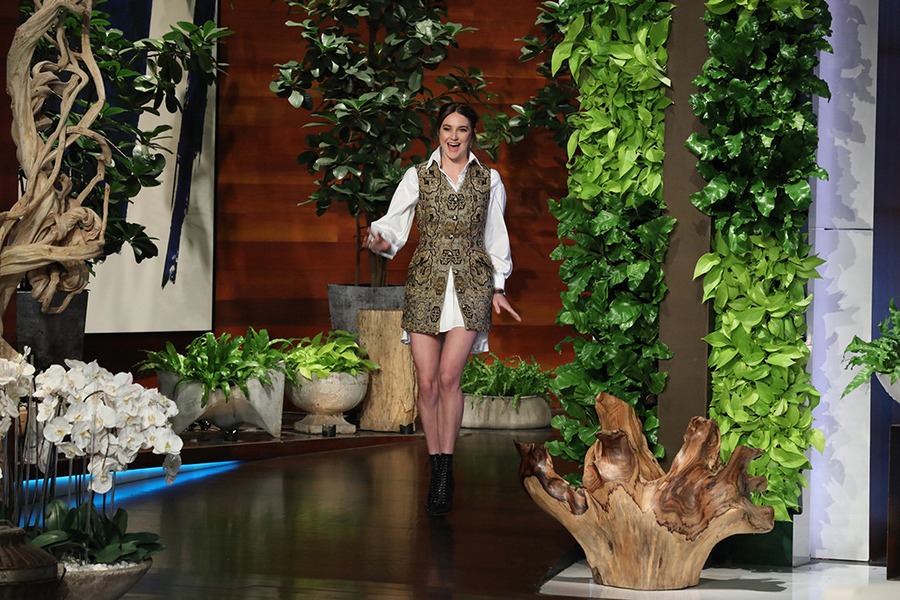 Michael Rozman/Warner Bros.
Shailene Woodley
The Big Little Lies star is so invested in sustainable living solutions, she makes her own toothpaste—just one of the eco-friendly concoctions in her medicine cabinet. After joining Greenpeace for a sea expedition to learn more about the threats facing our oceans, she teamed with American Express in 2019 on an initiative to help protect the water.
"At the end of the day, corporations have the power to drive insane amounts of consumer change, and consumers have the power to drive corporate change," Woodley told Architectural Digest. "American Express was witnessing that ocean conservation was an important topic to a lot of its consumers. And not only did they change their corporate policies to include the reduction of single-use plastic and become carbon neutral, but also by creating a campaign where consumers can directly be a part of an initiative to clean up shorelines."
"We come from this planet," she continued, "and we go back to this planet when we're gone. And I think it's important to reintegrate that truth into our daily realities and our daily lifestyles. And it doesn't mean that we all need to be living in the woods or collecting our own spring water. But it does mean there's a responsibility to future generations to take care of this planet and to make sure that this planet exists in a sustainable way for them in the way that it has sustained life for us."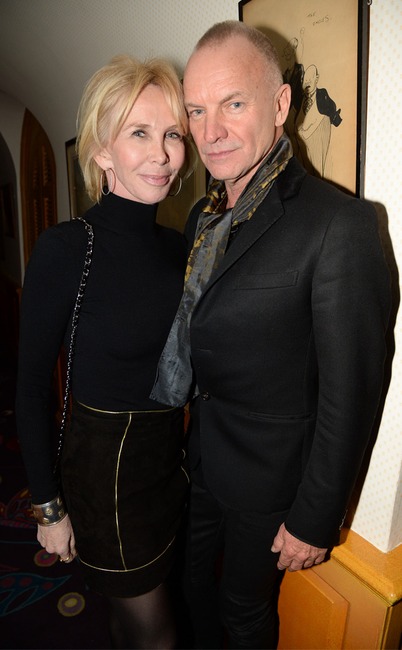 Images courtesy of Belvedere Vodka
Sting
The British rocker and wife Trudie Styler started the Rainforest Foundation Fund in 1988 after getting a bird's eye view from a plane at the smoldering remains after a fire in the Amazon. They had heard alarming statistics about the rate at which the rain forest was being systematically destroyed for logging, mining and other commercial purposes, but seeing it in person—and meeting indigenous people displaced from their homes—changed everything for the couple.
"We saw for ourselves the dire consequences of disrupting the delicate balance between man and nature," Styler wrote for Huffington Post in 2008. One of the main purposes of the fund is to help financially support the people living in and near the rainforest so their lives continue to be economically sustainable.
She shared at the time, "Over the years our work has grown and expanded into 18 countries across three continents. The Foundation has protected over 115,000 sq km of rainforest, including the demarcation of an area the size of Switzerland (41,000 sq km) in Brazil in 1994, preserving it by law from any incursions. Our current projects aim to save nearly one million square kilometers of rainforest—that's an area the combined size of the United Kingdom, Ireland and France."
Article continues below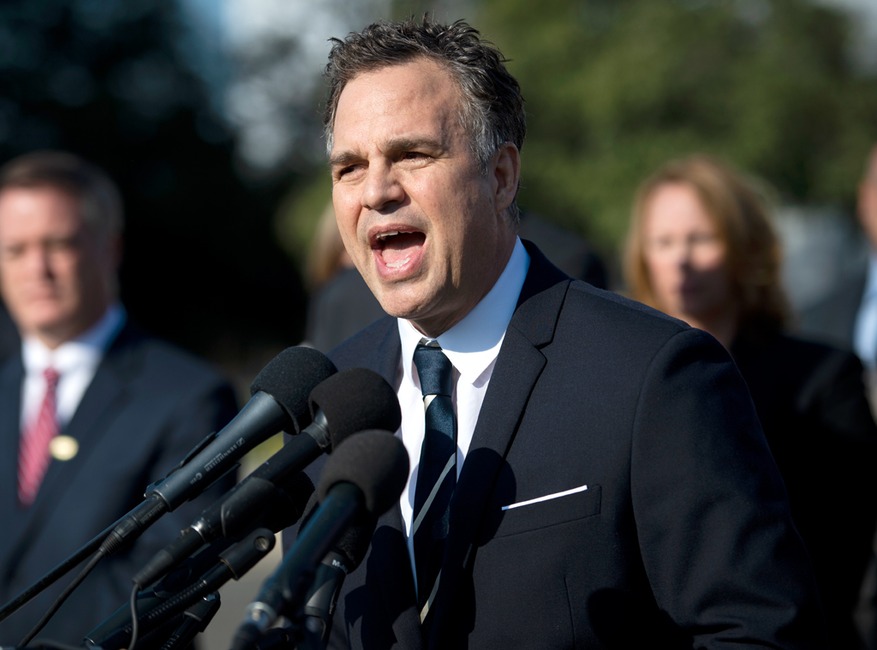 Caroline Brehman/CQ-Roll Call, Inc via Getty Images
Mark Ruffalo
The Earth avenger doesn't just see green as the Hulk: He founded the clean water organization Water Defense in 2010 and has been unafraid to criticize politicians on both sides of the aisle for warmongering, economic inequity, and inaction on what he sees is one of the most dire threats to our environment—hydraulic fracturing, or frakking, the process of drilling into rock with pressurized liquid to extract natural gas.
"The good news is we don't need superhero strength to protect our planet," Ruffalo wrote in an essay for Grist.org in 2015. "We need education, and a collective, grassroots movement that is well underway. As students across the country walk across graduation stages, wrestling with what comes next, I want to remind all of them of the power they have and the responsibility they bear."
His 2019 film Dark Waters, in which he played real-life lawyer Rob Bilott, the corporate attorney who switched sides and took on DuPont after learning that chemical run-off was poisoning a farmer's livestock, was a years-on-the-making passion project for Ruffalo. He and Bilott met last year with members of Congress from both sides of the aisle to talk about ending the U.S. military's use of "forever chemicals" that end up in our water supply—and inevitably in animals and people.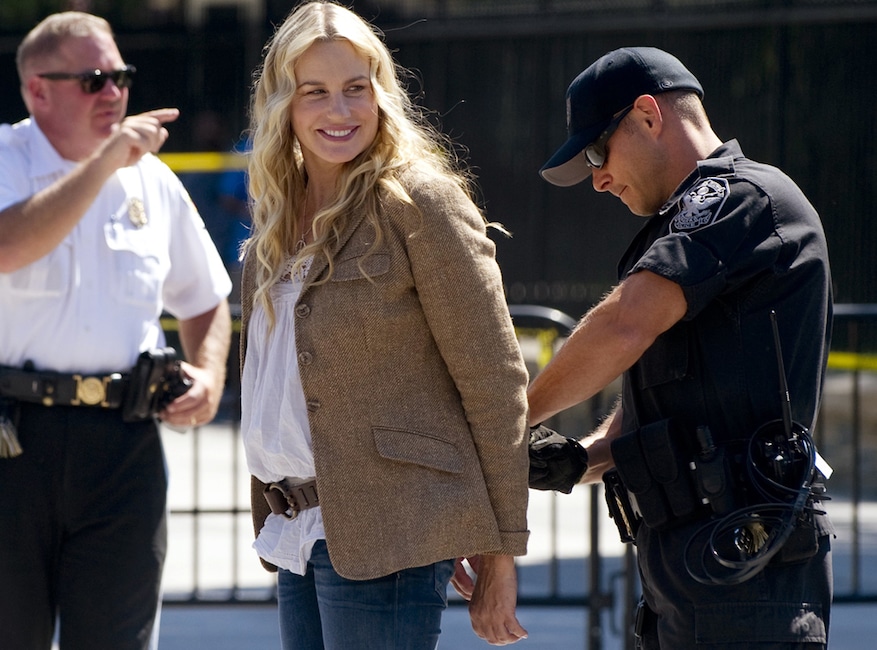 SAUL LOEB/AFP/Getty Images
Daryl Hannah
The Splash star has been arrested while protesting environmental injustice more times than she can count.
"Generally I end up taking pictures with the sheriffs at the station," Hannah told The Guardian in 2015. "So I do get singled out—not necessarily in good ways. The times I've been put in jail, I'm always in solitary. Partly because they think, 'Oh, she must be the ringleader.' Partly to protect me from the drunks and murderers. It's kind of scary and boring being in solitary."
She's a vegan (and at least a vegetarian since she was 11) and Prius-shmeeus—Hannah was one of the first big celebs you heard of tricking out her car to run on recycled biodiesel.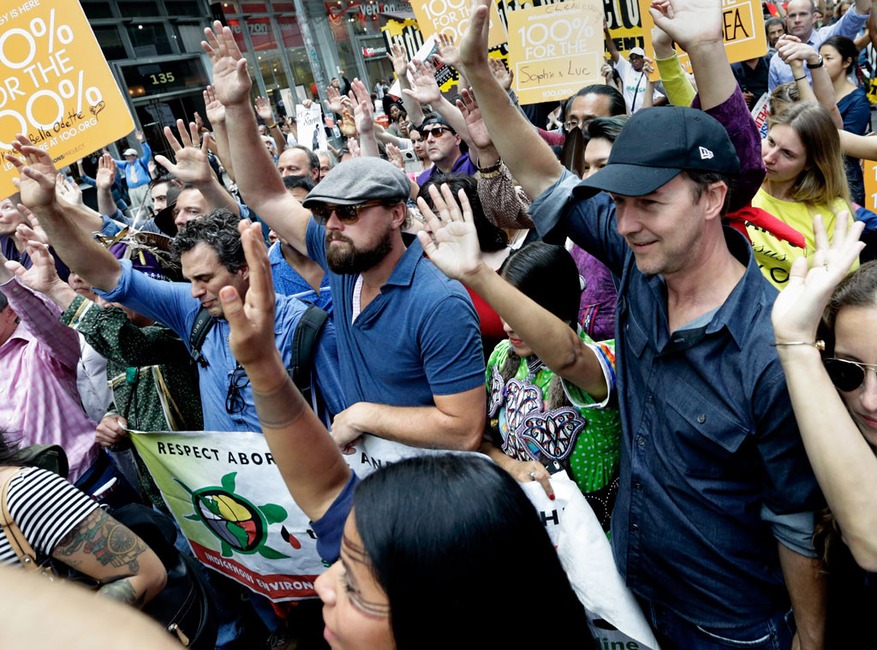 PETER FOLEY/EPA /LANDOV
Edward Norton
Here at the 2014 People's Climate March with his like-minded friend Leo (and their other like-minded pal Mark Ruffalo), the actor and narrator of the 2008 documentary Strange Days on Planet Earth was named a United Nations Goodwill Ambassador for Biodiversity in 2010.
He works with the Masaai Wilderness Conservation Trust, which is working on forest preservation through the trading of carbon credits, and is on the board of the Conservation Lands Foundation, founded by his father, Edward Mower Norton Jr., an environmental lawyer and federal prosecutor in the Carter administration.
"All of the roots of my engagement with the challenge of environmental conservation lie in my upbringing and the inspiration of my father's passion for that work," Norton told Variety in 2019. "My father is one of the great conservation strategists, activists and doers of his generation, and to a significant degree, it became our family's unifying work."
Article continues below
Rob Latour/Shutterstock
Joaquin Phoenix
Whether you enjoyed his advocacy from the Oscars stage or not, the Joker star and lifelong vegan is one committed animal rights activist.
Soon after his eye-opening speech about the treatment of cows, he personally arranged for a cow who had just given birth and her calf to be removed from a slaughterhouse and transported to Farm Sanctuary in California to live out their days. (The owner of the abattoir explained that they hadn't known the cow was pregnant, and that it isn't their practice to separate calves from their mothers.)
"Definitely his own humanity is more important," the actor's sister Heart Phoenix told Gainseville.com about her brother's lack of concern for whether what he says is palatable to the Hollywood crowd. "And it's more important to him as well. He was very courageous to stand there in front of those people. He was shaking. Each time he's won an award this season he's focused on something—animals, climate change, #MeToo, gender equality."
Thanks to social media, in addition to making it easier than ever for activists to organize, it's also become easier to order celebrities to "stay in their lanes." But the rest of us should be thankful that the eco all-stars don't care about critics and continue to care about our environment.
Count Mark Ruffalo and Jane Fonda among those who are participating in Earth Day Live 2020, a three-day series of online events starting today to commemorate the 50th anniversary of Earth Day. The Grace & Frankie star will be hosting a "Fireside Fire Drill" chat with youth climate activist Vanessa Nakate at 11 a.m. PT/2 ET on Friday, April 24, to be found at EarthDayLive2020.org.
Source: Read Full Article