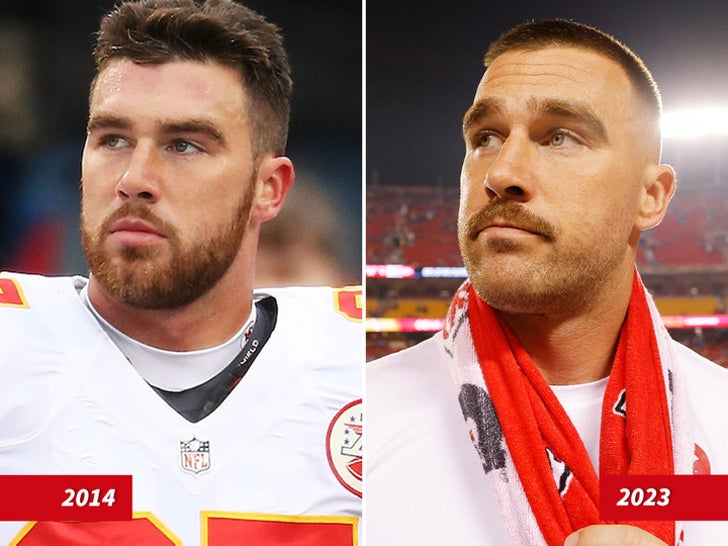 Travis Kelce's looks over the years are (field) GOALS!
Here is a 24-year-old version of the Kansas City Chiefs' stud, sportin' some scruff and lookin' tough (pre-Taylor Swift days), while warming up to take on the Buffalo Bills at Ralph Wilson Stadium back in 2014 (left).
And, nearly a decade later the tight end star recently appeared somber after losing to the Detroit Lions at Arrowhead Stadium (right), however he sure is winning in the dating department 😜!
Now that this pretty boy is in his T-Swift era … fans all over are waiting to see if there's trouble when Taylor walks into tonight's game.
So, we mustache you one important question …
Travis Kelce …
Source: Read Full Article