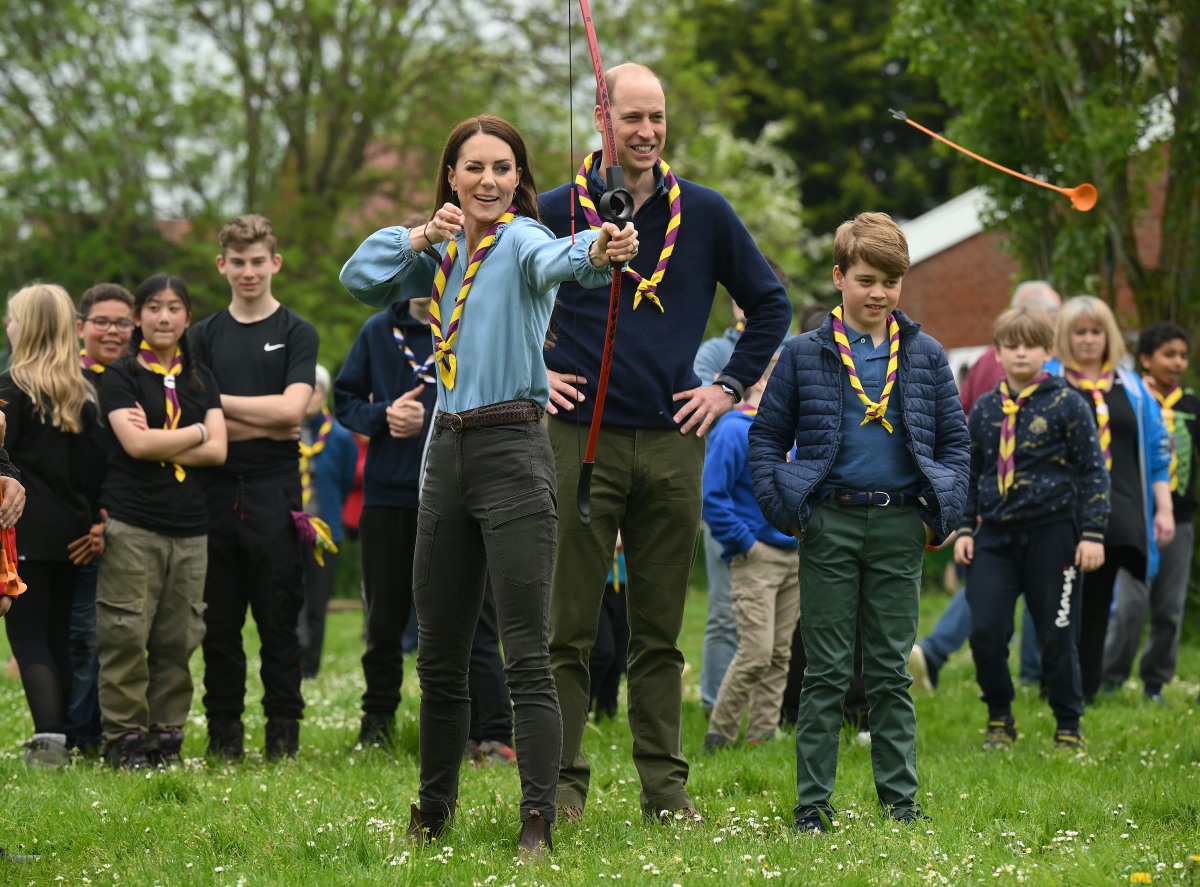 Y'all know the Prince and Princess of Wales are ass-dragging bone-weary. They have now "worked" four days in a row. The poor sausages are going to need another month-long vacation just to recover from all of the coronation events. On Friday, William and Kate attended two palace receptions and they did a walkabout in London. On Saturday, they attended the coronation (they were late), they stood on a balcony and they had lunch. Then on Sunday, they had to do the coronation Big Lunch plus attend a concert. And now, on Monday, they had to take part in the "Big Help-Out," which is the royal branding for a "day of service." They can't use the word "service" because the Windsors believe they alone can "serve," not peasants. So here they are, serving.
It feels like there are significant child-labor issues involved these days with the way the Wales kids are being constantly trotted out and made to pose for all of these photo-ops. Today, William and Kate brought out all three kids to take part in a visit to the Upton Scouts Hut in west London. Kate is the royal patron of the Scouts, and she hasn't visited the Scouts or done anything with them in a long time. So she probably gets to count this twice – a visit to a patronage AND "volunteering" on the day of service. I have no idea if she actually helped anyone, but she absolutely posed for photos with her kids.
I dislike Kate's whole outfit? The peasant-sleeve blouse, the unflattering pants, the fact that she didn't pull her back in a ponytail. William did even less than Kate – by the looks of things, he just stood back and laughed at everyone.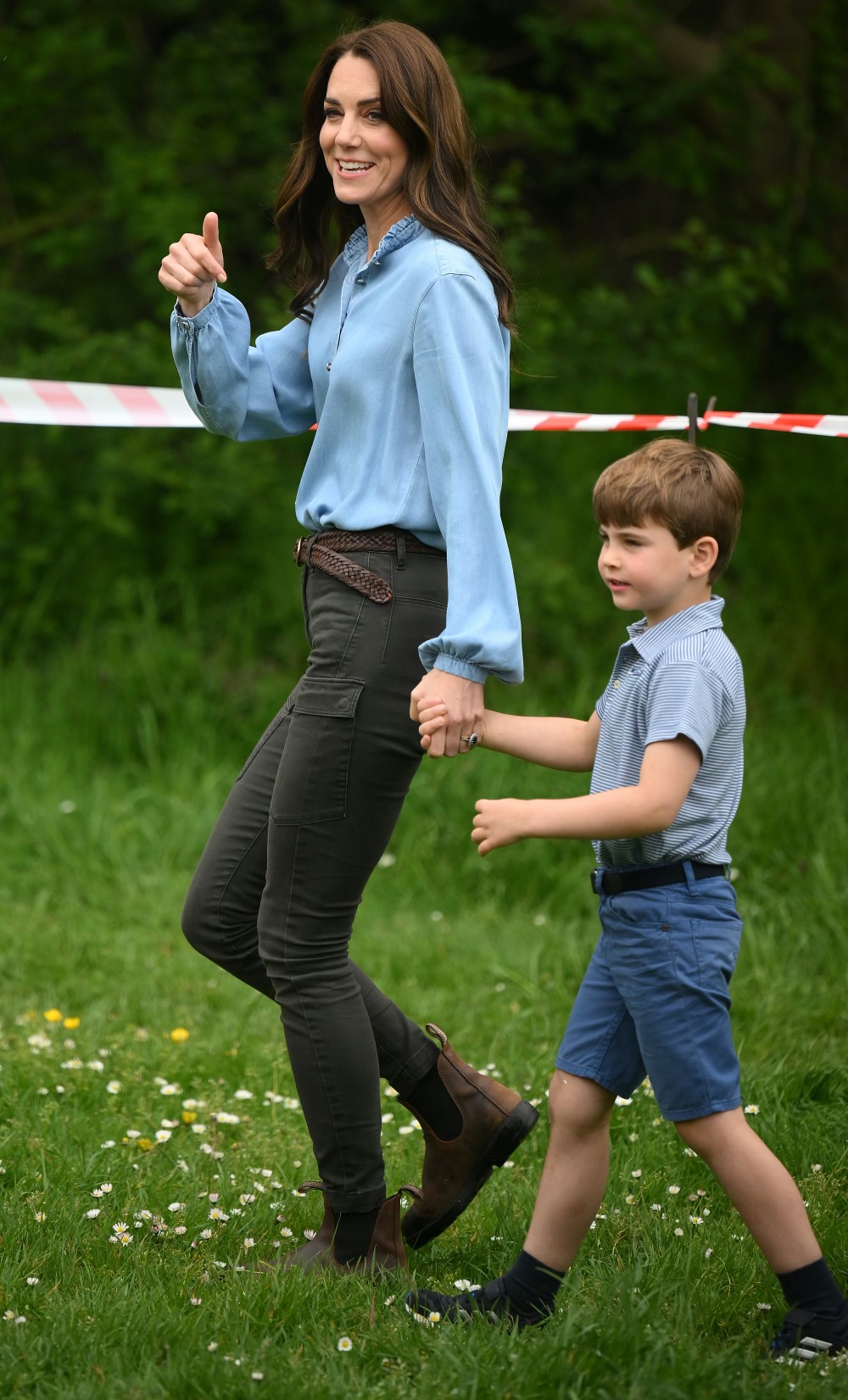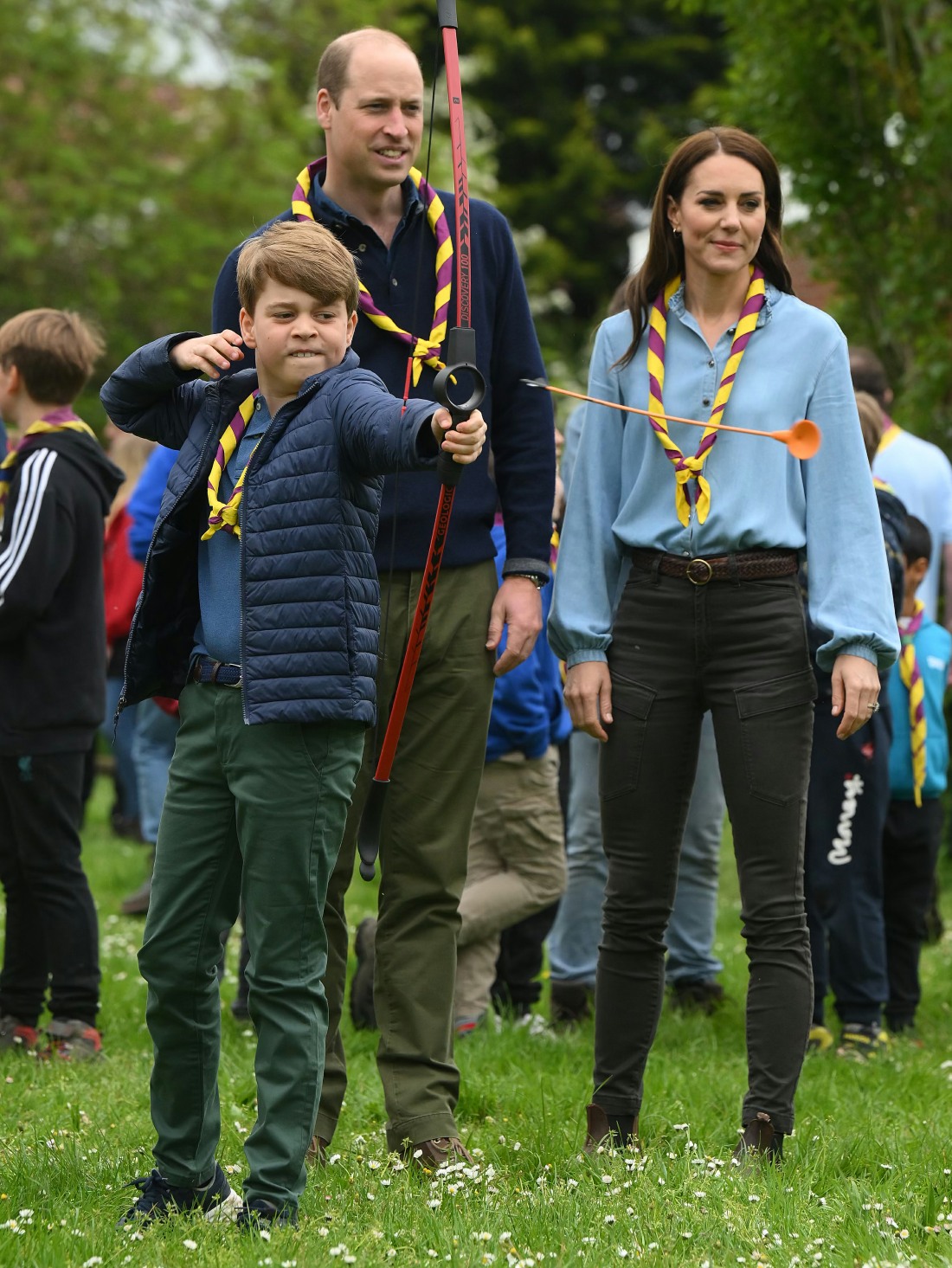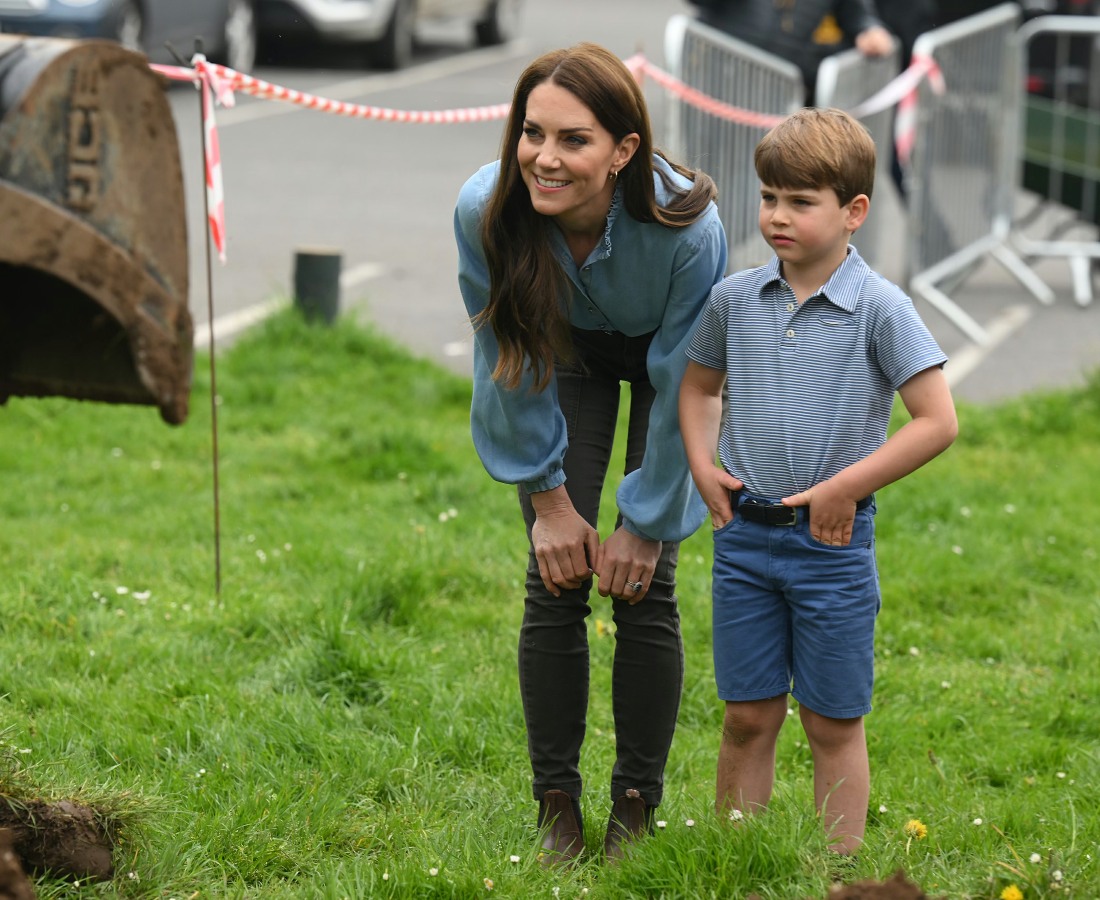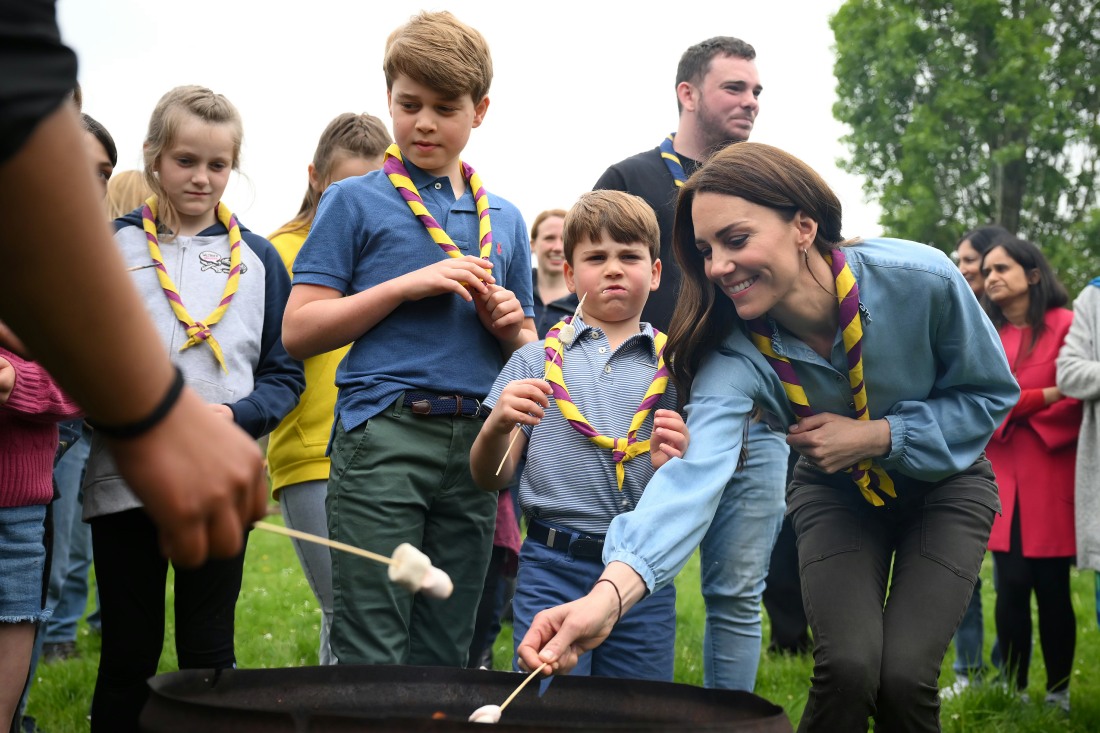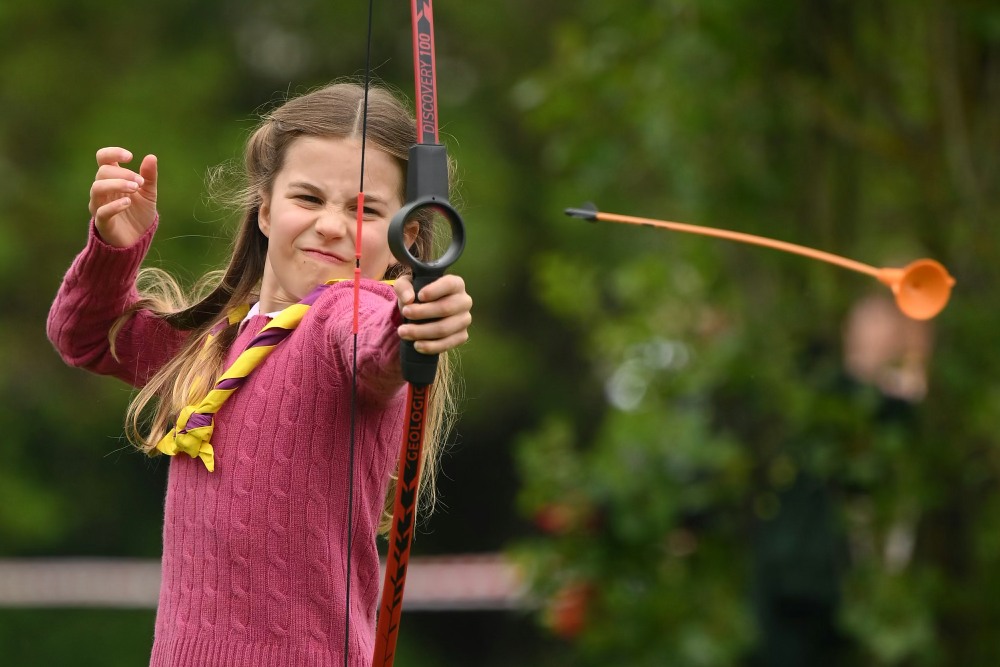 Photos courtesy of Avalon Red.
Source: Read Full Article