video
Mike Pence: Biden had no authority to declassify documents as VP
Former Vice President Mike Pence reacts to President Biden's alleged mishandling of classified information on 'Kudlow.'
Former Vice President Mike Pence is "troubled" that the Department of Justice reportedly sat on information about Biden's alleged mishandling of classified documents before the November midterm elections. 
"I welcome the decision by Attorney General Garland to appoint a special counsel. If we have a special counsel reviewing classified materials that were found at Mar-a-Lago, we need to have a special counsel in this case, and that's progress," Pence told "Kudlow" on Thursday, "I don't understand why it took two months to come to that conclusion and I'm troubled by the fact that there are reports that they found these classified documents more than a week before the November election." 
As a former vice president, Pence explained that Biden did not have to authority to declassify documents, despite some speculation, and detailed the process he went through at the White House to review critical information. 
PENN BIDEN CENTER CHINA TIES DRAWS CRITICISM: WHY DID THE BENEFACTOR GIVE SUCH A 'LARGE CHECK,' ASKS EXPERT 
President Biden speaks to African leaders gathered for the U.S.-Africa Leaders Summit Wednesday, Dec. 14, 2022, in Washington.  ((AP Photo/Patrick Semansky) / AP Newsroom)

"Early in the morning, I received a presidential daily brief at the vice president's residence," he recalled, "I'd rise early. I'd go to the safe where my military aide would place those classified materials. I'd pull them out, review them. I'd receive a presentation (on) them and then, frankly, more often than not…I would simply return them back to the file that I'd received them in. They went in commonly into what was called a burn bag that my military aide would gather and then destroy those classified materials—same goes in materials that I would receive at the White House." 

The procedure, done alongside a military aide, was a "formal process" for Pence and he said the "unequal treatment before the law" before the appointment of a special counsel was "deeply troubling" to him. 

"The handling of classified materials and the nation's secret is a very serious matter and as a former vice president of the United States, I can speak from personal experience about the attention that ought to be paid to those materials when you're in office and after you leave office," he told FOX Business. "And clearly that did not take place in this case." 

CLICK HERE TO GET THE FOX NEWS APP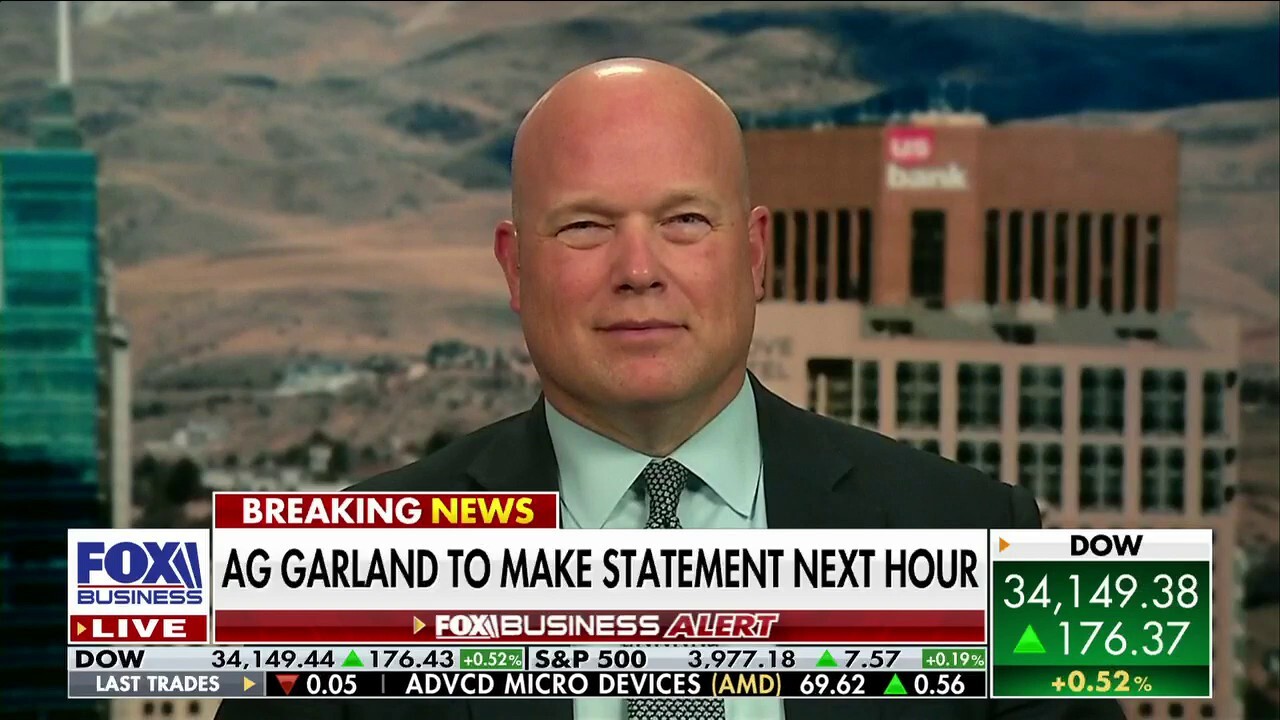 video
There might've been 'intent to conceal' Biden classified documents: Matt Whitaker
Former Acting U.S. Attorney General Matt Whitaker says it's 'outrageous' that more classified documents were discovered in President Biden's personal possession. 

Pence contrasted the Justice Department reportedly sitting on information about Biden's alleged mishandling of classified documents for two months versus the "gross overreach" done to former President Trump during the Mar-a-Lago raid. 

"The fact that the information we have is that the first tranche of Biden classified documents was discovered more than a week before the election and…not only was it not revealed to the American people who were going to the polls on Election Day, but also for two months, presumably, the Justice Department sat on this information before it was made public to the American people, I don't understand that," he said.  

"That doesn't sound like equal treatment before the law to me and I think those are exactly the kind of questions that I expect leaders in the House and Senate are going to be asking."

Source: Read Full Article