So much for the great indoors!
Reality TV alum and (former?!) indoor aficionado Meghan King is doing her thing in the great OUTDOORS this Memorial Day Weekend, taking social distancing to new levels in the great state of Utah! Oh, wait… isn't that where her new boyfriend just so happens to live, anyways?! How about that…
The Real Housewives of Orange County alum is spending her holiday weekend doing something she's not exactly used to doing… getting her hands dirty in the wilderness! The 35-year-old blogger and proud momma took to her Instagam account to show off her new outdoorsy nature (no pun intended), first sharing her cute plans to become a "mountain woman," as you can see (below):
Awww! Fun… and funny! And definitely not the typical environment for a newly-single TV talent who's used to spending most of her time near those Orange County beaches, ya know?! Just sayin'!!!
King took things one step further, though, confirming her weekend in Park City, Utah — the home city where her new BF Christian Schauf just so happens to live — while sharing her new skill with the world: mountain biking! Writing on her IG Stories, Jim Edmonds' estranged wife opened up about her new adventure, saying:
"Def wouldn't have guessed this is what I'd be doing over MDW 2020 but here's proof I did the mountain thing. (I had an E bike to help so I totally cheated.) Y'all … nature is HEALING."
LOLz!!! Love it!!
Ch-ch-check out Meghan's big weekend out and about under the sun (below):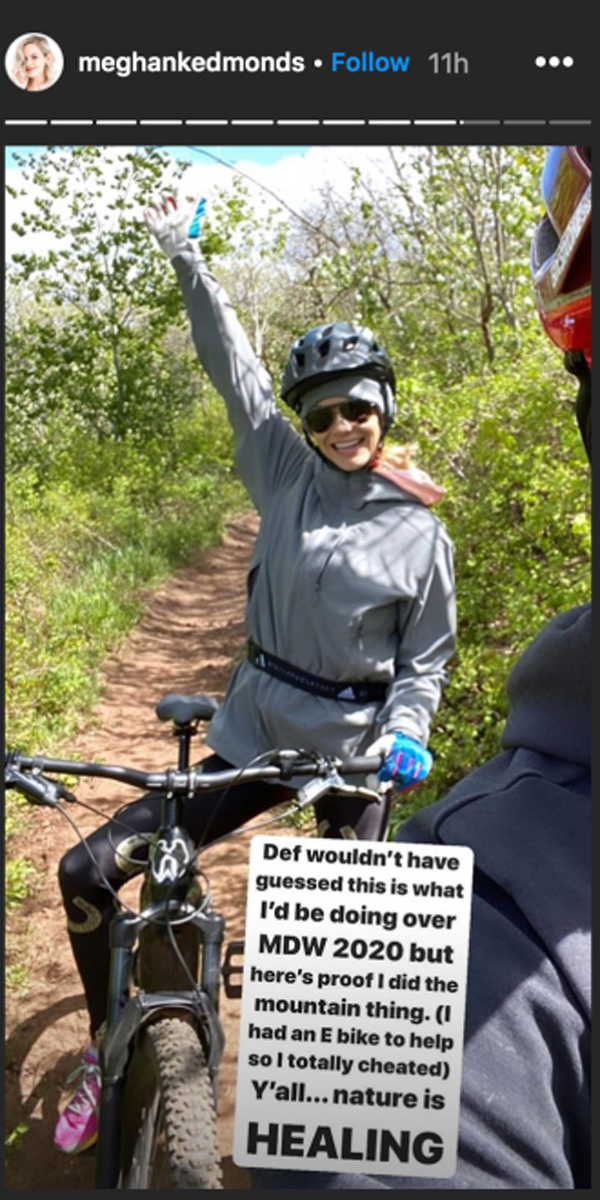 Here's to new experiences with new (boy)friends, right?! And while she hasn't actually shown Christian off in any of the social media snaps thus far, she's definitely doing her thing with him by her side… Schauf is SUPER outdoorsy and is the perfect kind of person to get Meghan into trying new things! Yay!
Meanwhile, Back At Home…
While Meghan was living it up in the Beehive State, former MLB ballplayer Jim was back at home with the kids — 3-year-old Aspen and twin 23-month-old boys Hayes and Hart — and it appears daddy duty was on the docket!
Ch-ch-check out the adorable face (below) in just one of Jim's many holiday weekend pool time updates: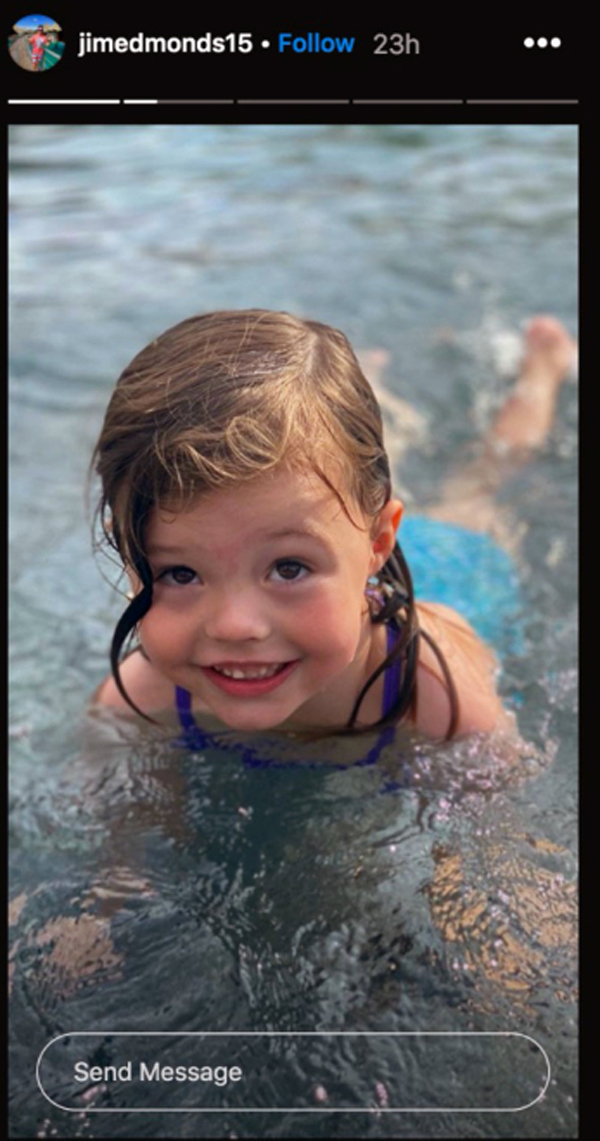 Awww!
Isn't that just the cutest?!
Sounds like EVERYBODY is having a a good weekend, doesn't it?!
What about U, Perezcious readers?? Whatcha got goin' on this MDW, anything fun out in the sun?!
Sound OFF with your plans down in the comments (below)!!!
Related Posts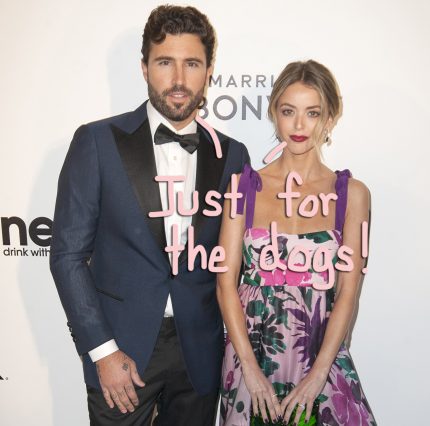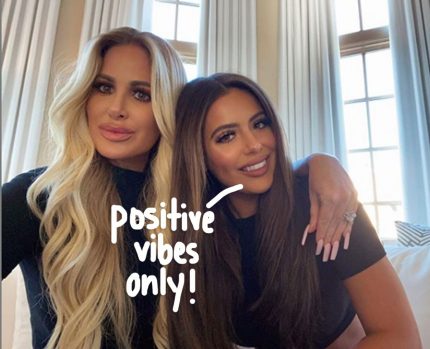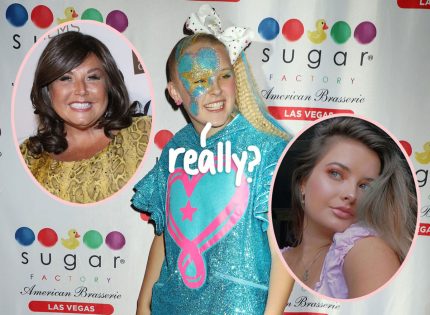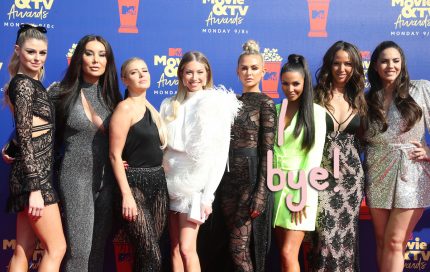 Source: Read Full Article