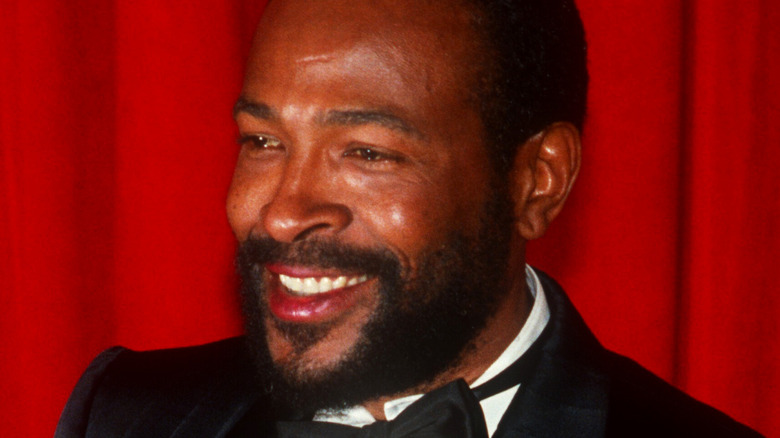 Marvin Gaye's life was cut tragically short — but he managed to leave behind an impressive musical legacy during his brief 44 years. From his humble start as a preacher's son through his rise into a defining figure in Motown, he experienced it all: fame, chart-topping hits, and a jet-setting lifestyle but also crushing debt and heartbreak. And the range of his life experience is reflected in his iconic songs. The soulful optimism of "Ain't No Mountain High Enough," the environmental consciousness of "Mercy, Mercy Me," and the edgy sensuality of "Sexual Healing" all showed his willingness to experiment and push the boundaries. His talent also earned him critical recognition, including 12 Grammy nominations and two Grammy awards.
But for all his musical talent, he struggled constantly with personal demons. Depression, failed relationships, and addiction were relentless and difficult burdens that cast an ugly shadow over what should have been a personally rewarding life and career. And in the last year of his life, it all came to a head as he found himself in a downward spiral from which he could not escape.
Marvin Gaye and his father had a rocky relationship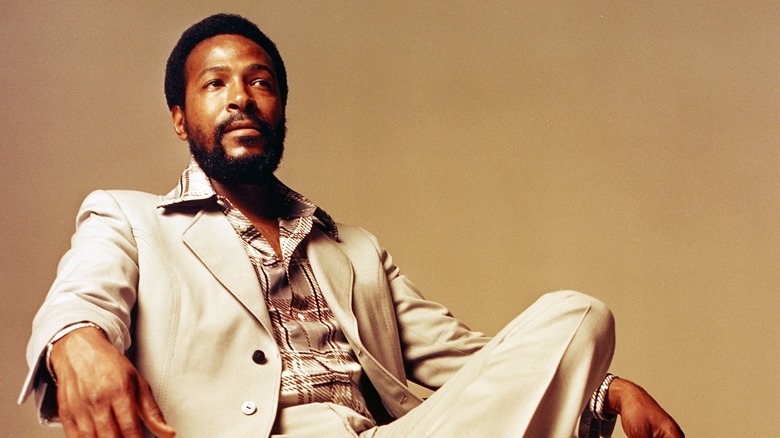 Like many sons, Marvin Gaye craved his father's approval — but despite his musical success, he never got it. And this emotional void was said to have contributed to his rapid decline in his final year and eventually led to Marvin Gaye's tragic death at the hands of his father. "Marvin's relationship with his father made him who he was," Gaye's biographer Steve Turner explained to the Independent. "His need to be successful, find love and then take drugs were all down to it. No matter what he achieved with his songs, all he got was resentment and criticism."
It didn't help that Marvin Gay, Sr. (his son later added an "e" to his surname) was a difficult and conflicted character to start with — a Pentecostal preacher with a penchant for drinking and a record of abusive parenting, according to History. And, as History noted, he both disapproved of and envied his son's success. But for as dysfunctional as their bond was and for as much as he resented his father, Gaye could never fully walk away from his family, according to Ebony. In his last year of life, he even moved back in with his parents, setting the stage for a prolonged power struggle between the two men — and for the violent confrontation that would take Gaye's life.
Marvin Gaye's struggles with drug use flared in his last year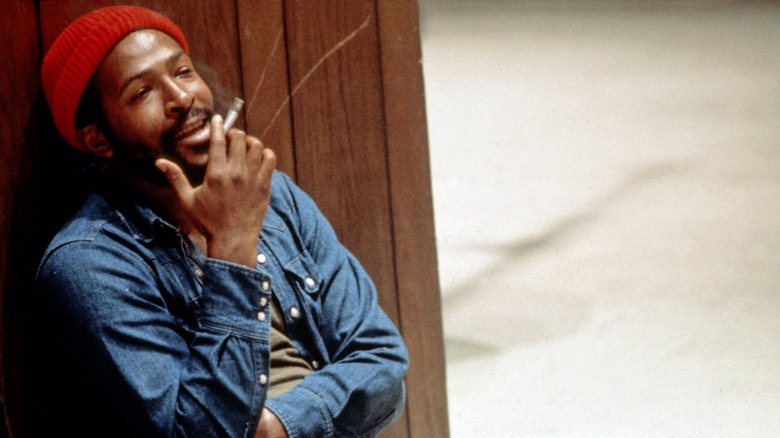 Marvin Gaye had been a longtime user of marijuana and cocaine, according to The New York Times and The Detroit News. This was not at all unusual for a musician of the '70s and '80s, but it's obviously not a healthy way to live. "I think a lot of us who survived those years had a different way of looking at life, looking at it through a coke spoon or smoking too much weed," Gaye's ex-wife Janis Gaye told The Detroit News.
But in his final year, as his conflict with his father intensified, Gaye's recreational use of drugs had turned into a dangerous crutch — one that only brought more conflict and difficulty to his life. His increasingly expensive cocaine addiction forced him to give up his homes in Palm Springs and Bel Air, according to Ebony. During his performance at the 1983 Grammys, he botched the timing of his vocals, a rare and embarrassing error he later admitted was due to his being high.
His addiction grew so intense he even took to using in front of his mother, whom he adored. "He also started taking more drugs," Alberta Gay, his mother, told Ebony. "He'd even do it when I was there. I'd have tears in my eyes as I watched him, and each time he'd say, 'Mother, this is the last time. I promise. The last time.'"
If you or anyone you know is struggling with addiction issues, help is available. Visit the Substance Abuse and Mental Health Services Administration website or contact SAMHSA's National Helpline at 1-800-662-HELP (4357).
Marvin Gaye was experiencing financial difficulties near the end of his life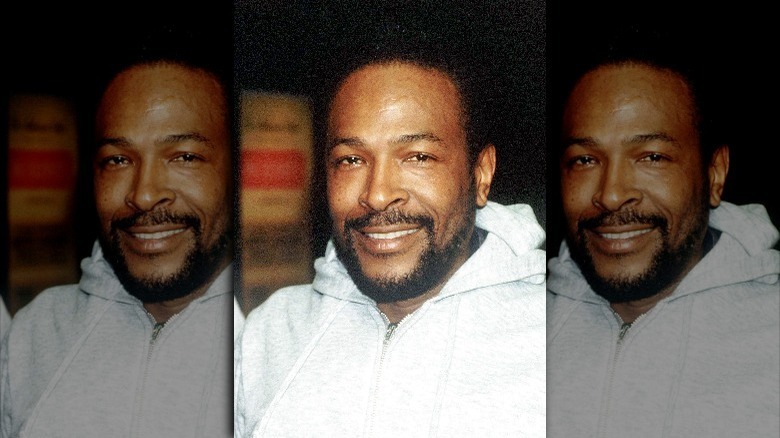 Despite his commercial success, Marvin Gaye spent his final years owing way more than he was bringing in, and his money problems only intensified in his last year of life. Apparently, Marvin Gaye had a stunning amount of debt when he died. According to Celebrity Net Worth, he ended his life in the red — to the tune of a jaw-dropping $9 million, largely due to unpaid back taxes. This heavy debt was compounded by the hefty alimony he still owed his first wife, Anna Gordy Gaye. (If her maiden name sounds familiar, it should be — she's the sister of Motown Record Corporation's Berry Gordy.) In the last days of his life, Gaye still owed her around $300,000, according to Business Insider. And as Ebony reported, his increasingly expensive cocaine habit wasn't helping his bottom line, either.
Still, Gaye found ways to bring in extra cash in his final days, including selling the music royalty rights for his songs to Motown Records, according to Celebrity Net Worth. And according to Ebony, his need to economize also played into his decision to move back in with his parents — a decision that would sadly eventually have fatal consequences.
During Marvin Gaye's last year, he was haunted by paranoia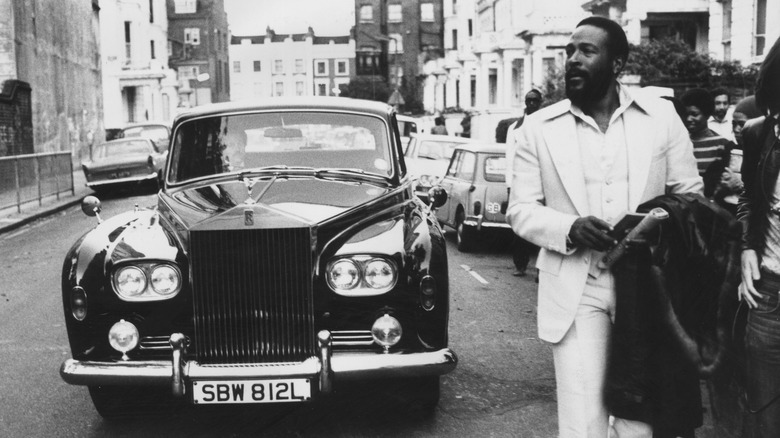 In his last year of life, Marvin Gaye was under pressure from all sides — from troubled family relationships to his struggles with drugs and professional pressure to tour, something that he never enjoyed, according to Ebony. To add to his stress, he became increasingly paranoid. And this meant that, which he did receive some death threats as large stars unfortunately sometimes do, some of the most daunting threats Marvin Gaye faced in his final months existed only in his mind.
Ebony reported that during his final tour, he became obsessed with the idea that his life was in danger, telling his tour team someone planned to murder him with a pistol. While no evidence of any such threats ever emerged, Gaye nevertheless insisted on wearing a bulletproof vest and having armed guards stationed outside his hotel room. At one point, he came to believe he had been poisoned, and he announced in a press conference that he'd hired prominent attorney F. Lee Bailey to investigate it. In his final months, he became so terrified by his imagined threats that he rarely left his bedroom at his parents' home. He spent his final months obsessed with his own demise.
If you or someone you know is struggling with mental health, please contact the Crisis Text Line by texting HOME to 741741, call the National Alliance on Mental Illness helpline at 1-800-950-NAMI (6264), or visit the National Institute of Mental Health website.
He tried — and failed — to reignite his relationships with his former wives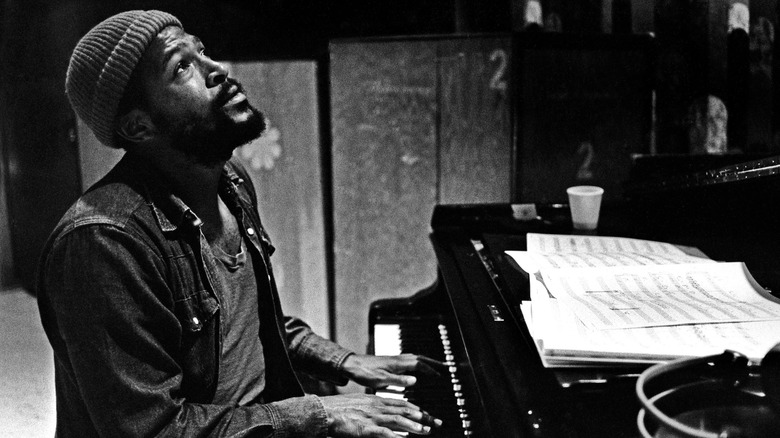 As he grew more agitated and emotionally isolated in his final year, Marvin Gaye seemingly sought to return to the stability and comfort of two of the people who had known him the best and cared for him the most — his two ex-wives, Anna Gordy Gaye and Janis Gaye. In his emotional fraught state, Ebony reported, Gaye attempted to rekindle relationships with both of them at the same time, telling friends he was thinking of restarting his relationship with Anna Gordy Gay, whom he divorced in 1977, all while actively pursuing Janis Gaye, who had recently broken off their relationship. (While he and Janis officially divorced in 1981, their relationship continued until Janis broke it off in 1983, according to Ebony.) Neither woman was interested in his advances.
In pursuing his exes, Gaye was reliving his past in another way as well: This wasn't the first time he was interested in both women simultaneously. Gaye first met and began his relationship with Janis, then a precocious 17-year-old, while he was still married to Anna, according to The Detroit News.
Near the end, even his mother said Marvin Gaye 'had turned into a monster'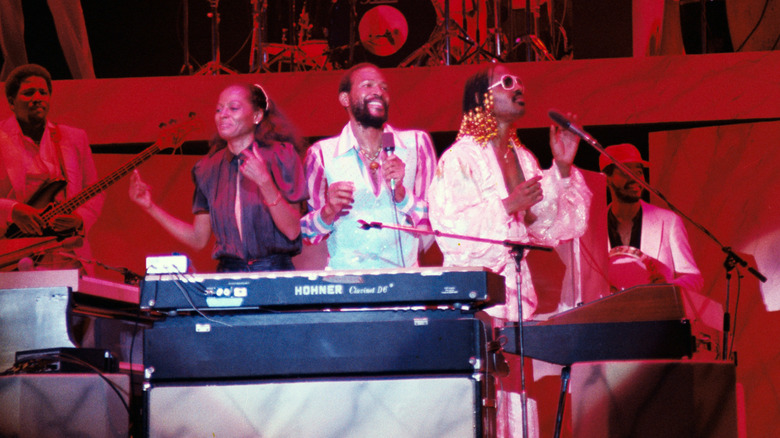 While Marvin Gaye's relationship with his father had always been marked by hostility and conflict, he and his mother, Alberta Gay (she maintained the original spelling of their family name), had always been fiercely loyal to each other, according to Ebony. Indeed, one of the many reasons Gaye resented his father was for the poor treatment of his mother. And in Gaye's final year, as his mental, financial, and personal problems approached a boiling point, his mother remained his most loyal protector and defender despite his increasingly erratic behavior. This put her in the difficult position of having to run interference between Gaye and his father.
"He was a scared little boy. He was pitifully scared," she told Ebony. "I kept reminding him. I kept saying 'Darlin', a perfect love casts out all fear.'"
But even a perfect love has its limits. As Gaye's drug use and paranoia intensified, Alberta Gay found herself faced with a man she no longer recognized. "My son, my poor son, turned into a monster," she told Ebony.
Marvin Gaye was suicidal in his final months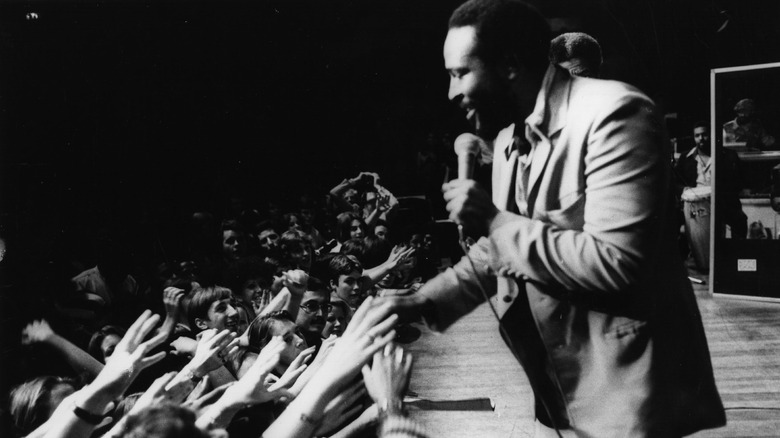 With his physical and mental health rapidly deteriorating in his final months and his star seeming to have crested — tickets for his final tour declined as it went on, according to Ebony — Marvin Gaye became increasingly despondent and self-destructive. He seemingly became transfixed with a gun he kept in his room until his mother, justifiably worried about his safety and state of mind, convinced him to get rid of it. And four days before his death, he made a more obvious attempt to take his own life. "Marvin tried to kill himself by throwing himself out of a car going 60 miles an hour," his older sister Jeanne Gay told Ebony. "He was only bruised, but there was no doubt he wanted to die."
Many who knew Gaye well suspected he provoked his final confrontation with his father intentionally, with a full understanding of how his violence-prone father would react. "In the past Father had made it very clear that if Marvin were to strike him, he'd murder him. Father said so publicly on more than one occasion," Jeanne told Ebony. Gaye's biographer, Steve Turner, concurred. "All the evidence I've found is that Marvin provoked the incident because he knew what the result would be," he told the Independent.
If you or anyone you know is having suicidal thoughts, please call the National Suicide Prevention Lifeline​ at​ 1-800-273-TALK (8255)​.
Marvin Gaye died the day before his 45th birthday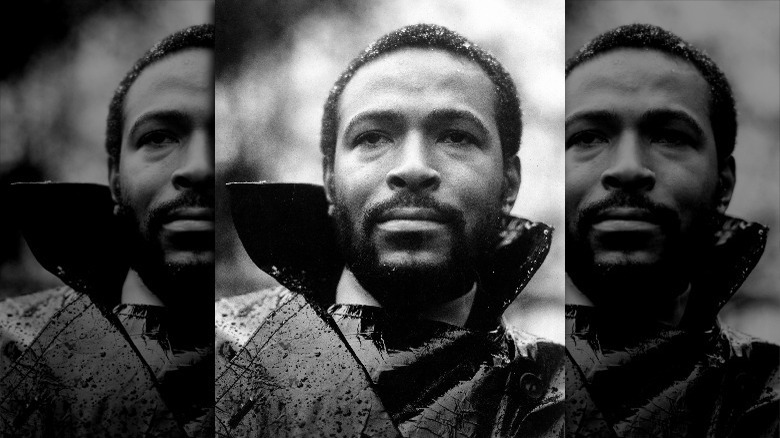 On April Fool's Day 1984, a day before what would have been Marvin Gaye's 45th birthday, a final — and fatal — dispute broke out between Gaye and his father, Marvin Gay, Sr. According to History, the official cause of Marvin Gaye's untimely death at the hands of his father was a gunshot wound to the chest. But in reality, his death could also be viewed as a cascade of bad decisions and unresolved personal resentments dating back decades.
Because of his longstanding financial difficulties, Marvin spent the last year of his life living with his parents in the home he had purchased for them during happier times, according to Ebony. This set the stage for an ugly power struggle between father and son, who had long had a difficult relationship. Each considered himself the head of the household and deeply resented the other.
That Sunday morning, Gay became agitated trying to find a misplaced insurance document and angrily confronted his wife. Always protective of his mother, Gaye came to her defense, shoving and hitting his father, who stalked off, returned with a pistol, and shot his son. Alberta Gay, who witnessed the whole confrontation and narrowly missed a bullet herself, recognized the pistol: It was among the guns Gaye had given his parents for their personal safety some time before.
Source: Read Full Article