Hey all you cool cats and kittens! (Sorry, Tiger King still on the brain.) The paparazzi just came through with an update on your forever high school queen Leighton Meester and broke the news that she's reportedly expecting her second child with The OC's Adam Brody! Take a minute to collect your thoughts, but yes, Blair Waldorf is gonna be a mom, again!
The Daily Mail got ahold of a few photos of Leighton taking a walk with Adam and E! News reported that she "appears to confirm she's pregnant." If this is all true, this would be the couple's second baby. They welcomed their daughter Arlo Day Brody in 2015 and love being the parents of a cute toddler. Adam once told GQ, "It's the best in every way. It just gives you a new perspective in the best way—something to focus on that's greater and more important than yourself."
And even though Leighton loves to talk about her family, she tries to avoid it because she doesn't want to be typecast. She previously told Refinery29: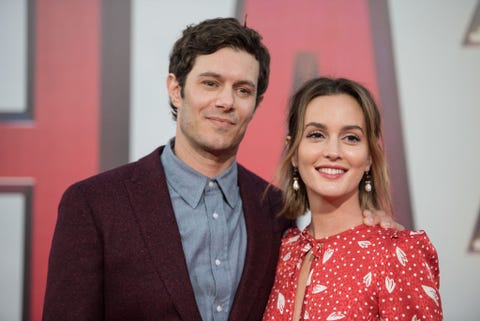 Leighton hasn't commented on the news herself just yet—her last Instagram post was highlighting the need to support vulnerable families amid the coronavirus pandemic—but until she does, I'll be freaking out and creating a list of Gossip Girl-themed names for the little nugget. How does baby Bendel sound?
Source: Read Full Article