Kim Kardashian has been the star of her family's reality show, Keeping Up with the Kardashians, since it first aired more than 10 years ago. She started dating her now husband Kanye West in 2012, which means almost their entire relationship has played out while Kim was on reality TV. 
Kanye doesn't participate in the show as often as his wife, so fans haven't gotten as many sneak peeks into Kanye's life as they may like. Still, there have been some Kanye heavy episodes throughout the show's duration. They've shed some light on Kanye's personal life. 
Season 16, Episode 1 is a fan-favorite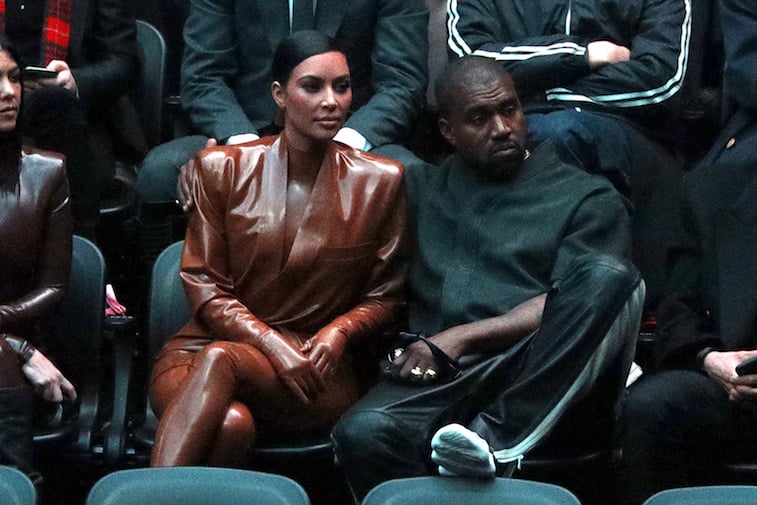 Kanye's first confessional appears in this episode. Fans on reddit recently discussed the most Kanye heavy episodes, and this one was a fan favorite. As one fan put it, "his explanation for why he's decided to do it is equal parts insane, funny and heartfelt, and just so Kanye."
Kanye didn't seem to like the confessional style filming, because he didn't do many of them for the show. He didn't start until season 16, even though he had been filming with the Kardashians for a few seasons already.
Then, he didn't continue to film any confessionals past season 16. Fans think it's possible that he just didn't like them.
Season 12 had a lot of good Kanye West moments
The 12th season of KUWTK is best known for the Kardashian Cuba trip. During the season, which aired in 2016, Kim, Khloe, and Kourtney Kardashian went to Cuba on a once in a lifetime vacation. Kanye tagged along as well. Scott Disick, Kourtney's on-again, off-again baby daddy, stayed home. So did Kris Jenner, the Kardashian's momager. 
Kanye filmed some great moments in Cuba. Naturally, he and Kim took tours together, and fans got to see them interact. They also got to see Kanye spend time with Kim's sisters, Kourtney and Khloe. Fans loved the way Khloe and Kanye got along on the trip, which wasn't always super great. 
Even before the Cuba trip, season 12 was a Kanye heavy season. Before the trip, Kim worried that Kanye wasn't being taken seriously by the public. There are a few episodes that really get to the heart of the nature of Kim and Kanye's relationship.
Kanye West's mental breakdown was partially covered on 'Keeping Up with the Kardashians'
Season 13 was another important one for Kanye fans. In the beginning of the season, Kim is robbed at gunpoint during Paris fashion week. She's since said that the robbery changed everything. Kim had a hard time dealing with the fallout. Fans got to see how Kanye dealt with the aftermath, and how he supported Kim in her time of need.
The robbery may not have been the worst thing that happened to Kim and Kanye in season 13. Fans witnessed Kim get the call that Kanye had a mental breakdown. In two-episode arc aptly titled "When it Rains it Pours," Kim rushes home to help Kanye in his time of need. 
Kanye would later reveal that Kim's robbery actually contributed to his breakdown. According to Kanye, a multitude of factors combined into a sort of perfect storm that destroyed his mental health. The most prominent of those factors was an addiction to opioids. Kanye felt pressured by the media to get liposuction. He became addicted to opioid pills soon after.
He cites Kim's robbery in Paris as something that struck a deep blow to his mental well-being. Kanye says the feelings of helplessness he felt contributed to his substance abuse, and to his breakdown.
Source: Read Full Article