It was only a matter of time before something more definitive behind Kristin Cavallari and Jay Cutler's split came out…
As reported this weekend, the couple is sadly calling it quits after nearly a decade together. So far, sources close to the situation have suggested there was no cheating involved and the two have simply grown apart.  However, newly filed divorce documents obtained by TMZ  say the Very Cavallari star is officially accusing her ex of "misconduct" within their marriage.
In the docs, the 33-year-old reality TV star apparently said the 36-year-old former NFL player "is guilty of such inappropriate marital conduct as renders further cohabitation unsafe and improper." Those two adjectives are very important when you consider the fact the former couple share three children together. With infidelity already ruled out (according to some sources, anyway), we sincerely hope Kristin isn't referring to any sort of physical or emotional abuse here.
Interestingly enough, Cavallari reportedly added, "any misconduct alleged or implied against her in the complaint for divorce was in response to and/or as a result of misconduct on behalf of the Husband." Which seems to imply that Jay has accused her of some undisclosed wrongdoings, too. But of what nature?
There are more discrepancies within the filing; Jay has listed their date of separation as April 21, while Kristin is saying it is April 7. For those who might need a refresher, the couple returned from their controversial Bahamas trip on April 7, and one of their confidants recently told E! News they didn't spend much time together while abroad:
"They spent a lot of time apart. Kristin was with the kids and Justin Anderson a lot hanging out. Of course Jay was around, but they had a lot of space and it was easy for them to be normal in front of the kids."
Did Kristin really pull the plug on her marriage as soon as they were both stateside again? Or, did the dust finally settle just a few short weeks later?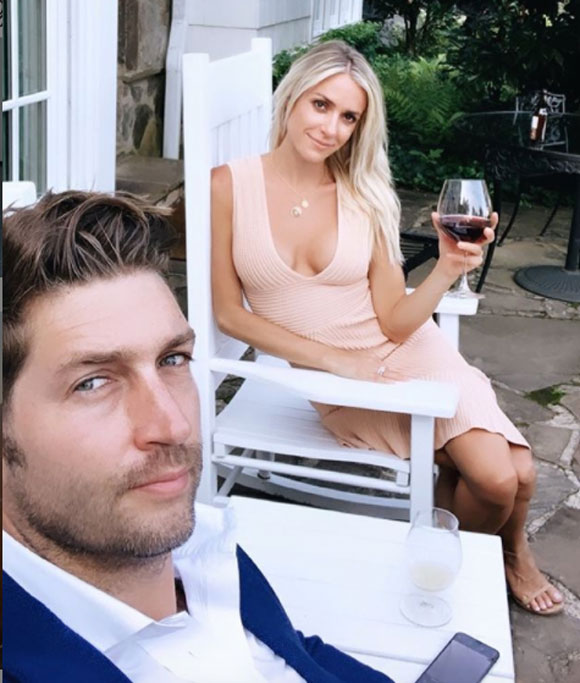 While that detail is being debated, one thing is crystal clear: the reasons for divorce are officially listed as "inappropriate marital conduct" and "irreconcilable differences." So, where do things go from here?
According to the outlet, the Laguna Beach alum wants primary custody of their three kids — Camden Jack Cutler (7), Jaxon Wyatt Cutler (5) and Saylor James Cutler (4). Her docs claim she's been the better parent lately:
"She denies that Husband has always been the available at home parent and primary caretaker of the parties' minor children. Wife would show that she has been the primary residential parent."
Meanwhile, Jay's court documents say he's always been available to provide for their children:
"Husband has always been the available at-home parent and the primary caretaker of the parties minor children."
We were hoping these two could find a way to sort their co-parenting situation out amicably for the sake of everyone involved, but it already sounds like there's a long and potentially nasty court battle ahead…
As one source told E!, a separation has been in the cards for some time now:
" brought up the idea of divorce several times in the past years before. They've ultimately decided they truly both aren't happy … They have really tried to make it work for years, but are on different pages about lifestyles and were arguing a lot. The kids definitely kept them together at times."
Although, that insider held an optimistic attitude about Kristin and Jay's new dynamic:
" have been seeing each other and co-parenting the kids together … They're amicable and trying to make it as normal as possible for the kids."
Hmm…
What do U make of all of this, Perezcious readers?? Do U think this will battle will get nasty or will cooler heads prevail? Let us know in the comments section (below)…
Related Posts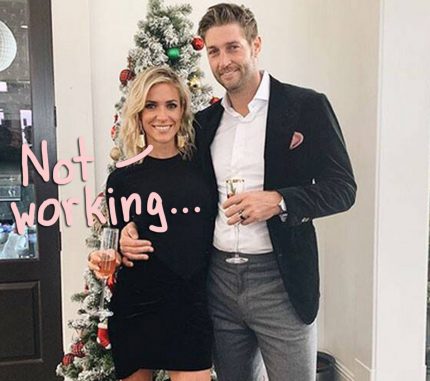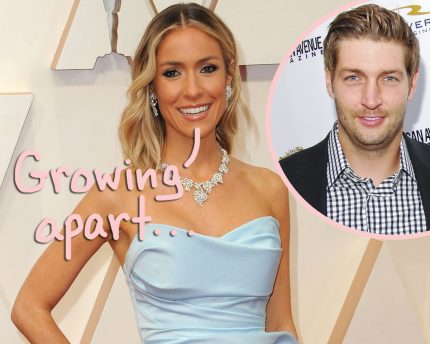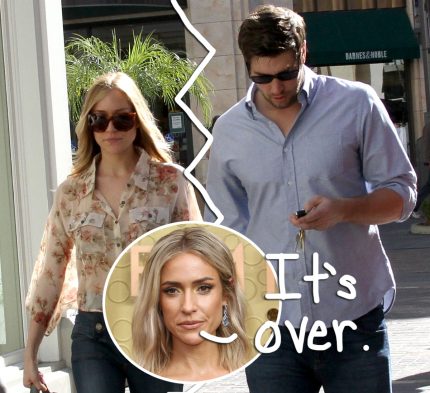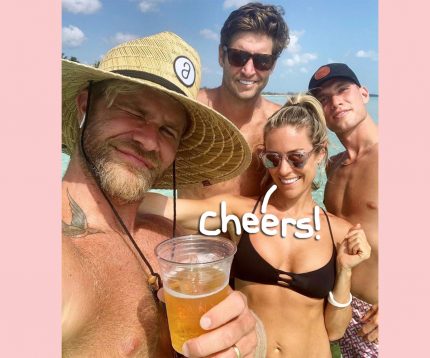 Source: Read Full Article