Tristan Thompson may have f**ked up royally when he lost Khloé Kardashian a little more than a year ago, but as far as Kim Kardashian West is concerned, he's doing all the right things to one day win her back!
The SKIMS founder keeps speaking highly of the NBA player, this time shown praising the 29-year-old in a bonus clip from season 18 of Keeping Up With The Kardashians. Even through all the fallout of the Jordyn Woods controversy, it sure seems like Kim is sticking with her pick, and backing the big guy!
In a new clip from the latest season of the fam's hit reality TV show, the 39-year-old beauty biz mogul was shown speaking with Scott Disick about her infamous February impromptu dinner with Tristan. That unexpected dinner must've really worked wonders on Kim, because she's praised the Cleveland Cavaliers star several times since then, including now.
In this convo, she sung his praises to the Flip It Like Disick star, saying:
"He's, like, honestly so nice. I feel like he's really trying really hard. And it's been a full year of him as a different person."
Sure, Tristan has worked hard to maintain and develop a good co-parenting relationship for his now-2-year-old daughter True Thompson, but beyond that?! Dayummm, Kim!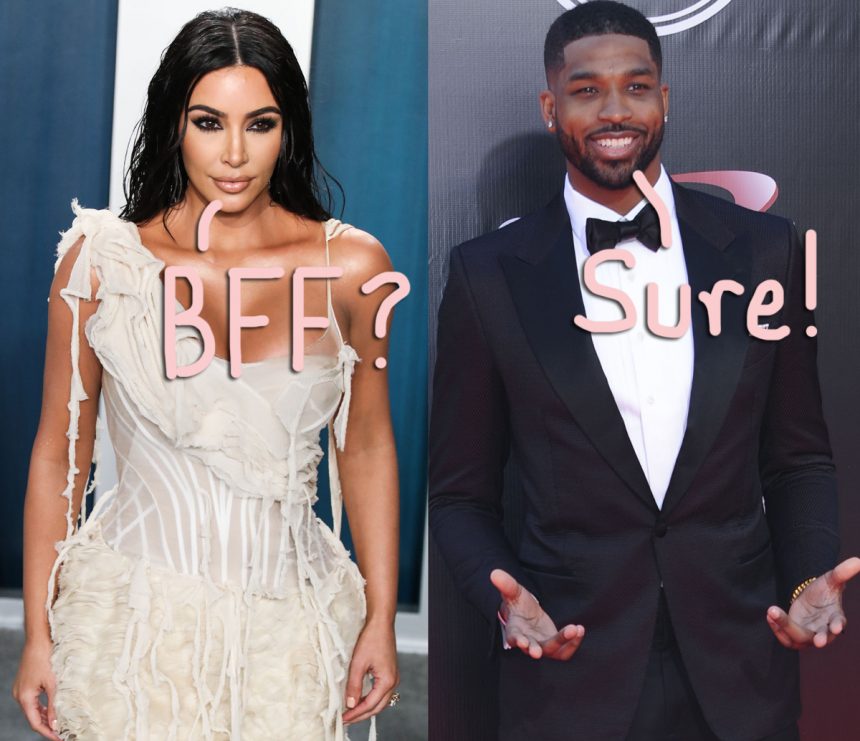 The Talentless brand founder agreed with KKW's assessment while adding another layer of analysis to it, responding to Kim:
"To be in that place and feel like everybody in the family that he just had a kid with hates him would be, like, a horrible feeling. No matter what, he's still within the family."
Disick knows a thing or two about which he speaks there, so that's a wise observation coming from him, isn't it?!
Beyond Scott's observation, though, it's an interesting thing to see Tristan remaining so close to Khloé, ya know? Sure, those two are successfully co-parenting True — an important job in and of itself — but what of their own personal connection, as well? After all, plenty a rumor has come through suggesting some romantic revival between them, and while nothing has quite clicked so far… well, you never know.
All we're saying is Kim is notoriously tough on people around her — and especially on family members. Shoot, remember how her behavior literally led to sis Kourtney Kardashian quitting the KUWTK empire altogether for a time?!?! So the fact that Kimmy is so supportive of Tristan here should tell us something… shouldn't it?!
Just saying!!! Sure makes you think about why Kim is being so patient with Tristan, if not for the fact that, well, maybe she believes in his ability to change and become a better person??
What do U think about it, Perezcious readers?! Sound OFF with your take about the whole situation here down in the comments (below)!!!
Related Posts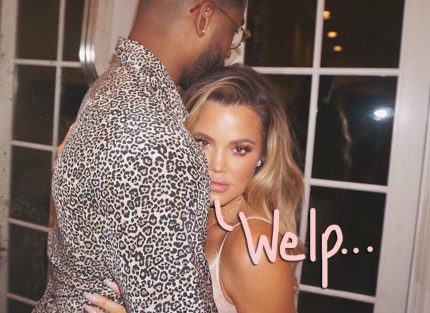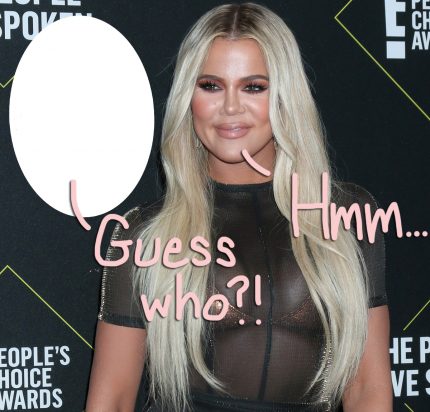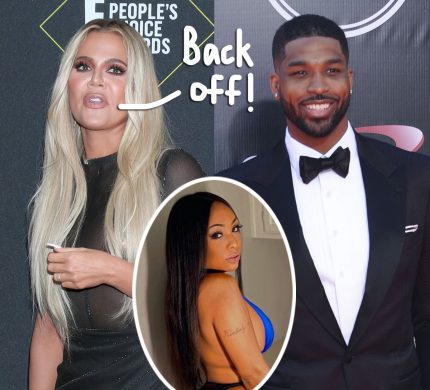 Source: Read Full Article