Dirty Dancing star Jennifer Grey is known not only for her starring role in the hit 1980s movie but also for her high-profile celebrity relationships. One relationship that gained a lot of attention was her coupling with Johnny Depp. Although the pair was hot and heavy, Grey says the Pirates of the Caribbean actor was a "rebound." Here's what she revealed.
Jennifer Grey tried to get over Matthew Broderick with Johnny Depp
Grey and Depp became an item shortly after she ended her engagement with Ferris Bueller's Day Off star Matthew Broderick. She says Depp helped take away the pain she was feeling after her relationship with Broderick fell apart. For her, this relationship made up for all the negative things she says she experienced.
Grey says this relationship was marked by fiery passion. She was consumed by all the emotions that washed over her when she was with Depp.
"There was some heat," Grey tells People. "It was a f***ing bonfire. It was literally like, 'Are you f***ing kidding me? Are you f***ing kidding me? I've never seen a guy like this. And energetically, what it was like being with him, it was like, 'Oh, I'm being totally, totally compensated for the s*** I just went through."
Grey was so taken by Depp that she accepted his marriage proposal after just two weeks of dating (she later ended their relationship with a note on the bed). "I was engaged to Matthew Broderick and Johnny Depp in the same month," she tells Drew Barrymore during an interview. "It was really a sign that there was trouble afoot on my part," says Grey. "Honestly, I just thought it was God rescuing me from one bad situation and just lovingly plopping me into a Johnny Depp souffle."
Jennifer Grey describes Johnny Depp as a 'rebound' relationship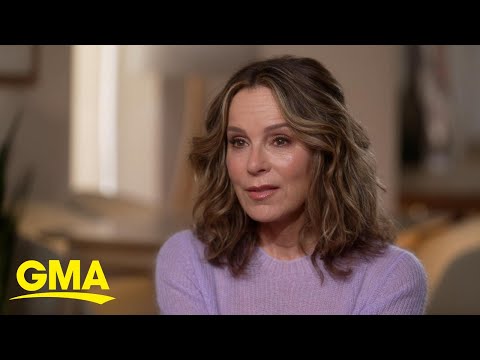 Although Grey says Depp was a "rebound," she doesn't seem to have regrets about the time they spent together. She tells Good Morning America she had a great time getting over Broderick while she was with Depp.
"I haven't seen him for 30 years, but I will say he was a rebound relationship for me," says Grey. "And if you're looking for a rebound relationship, the 1989 Johnny Depp was [Grey gives the 'chef's kiss' gesture]. That was the way to go. It just wiped out all of my pain like an Etch a Sketch. Oh! Matthew who?" Grey jokes.
Jennifer Grey attended support group meetings after the Johnny Depp breakup
Grey says she tried to heal from her breakup with Johnny Depp by attending support group meetings for people who were having relationship trouble "often, but not always" with alcoholics. She says a friend of hers who had just ended her marriage invited her to meetings after seeing how much pain she was in.
Those meetings showed Grey that she needed to focus more on herself than the person she was in a relationship with. She also realized she felt "powerless" and that her life had gotten to a point where it felt "unmanageable." Grey says this group helped her deal with the grief she had stored up from her breakups with Broderick and Depp and from some other life traumas.
RELATED: Johnny Depp Felt 'Trapped and Exploited,' Says 'Dirty Dancing' Star Jennifer Grey
Follow Sheiresa Ngo on Twitter.
Source: Read Full Article