Embed from Getty Images
Pamela Anderson's super glam makeup look in the early 90s was and is iconic. But recently Pammy has been going makeup-free in public appearances. When she did a campaign for fashion brand Aritzia back in August, she was also wearing very minimal makeup–if anything just a bit of mascara and concealer. It's a big change from how she's normally presented herself in the public eye. And other celebrities are applauding her for it. Pamela has been attending shows at Paris Fashion Week, including Victoria Beckham and Isabel Marant. Jamie Lee Curtis reposted one of Pamela's IG posts from the Isabel Marant show and wrote that the "natural beauty revolution" is underway. Jamie called it an act of "courage and rebellion" for Pamela to go makeup-free.
Jamie Lee Curtis was totally wowed by Pamela Anderson, who recently decided to shake up beauty standards while attending Paris Fashion Week barefaced.

The Halloween actress — who's one to hype up her Hollywood comrades on Instagram — shared a post on Sunday dedicated to Anderson's recent makeup-free outing at the Isabel Marant show on Sept. 28.

"THE NATURAL BEAUTY REVOLUTION HAS OFFICIALLY BEGUN! @pamelaanderson in the middle of fashion week with so many pressures and postures," Curtis, 64, captioned a reposted photo of Anderson in the front row wearing a sleeveless yellow dress.

Curtis continued: "And, this woman showed up and claimed her seat at the table with nothing on her face. I am so impressed and floored by this act of courage and rebellion."

Anderson later continued to embrace her natural features at the Victoria Beckham and Vivienne Westwood fashion shows.
[From Yahoo]
On the one hand it is courageous for Pamela, who is 56, to go without makeup in front of a bunch of high-def cameras. I would be terrified to do that–I have acne scars and head injury scars that flash photography always picks up. But it also makes me a little bit sad that it is so courageous in the first place, you know? It shouldn't be. Men are just allowed to visibly age. Their skin gets a bit blotchy and textured, their under eyes get hollow, they get wrinkles, and they still get to be considered attractive and desirable. Mads Mikkelsen has crows feet and nobody cares, he's still hot. Pam is a naturally beautiful woman with great bone structure and striking eyes. It shouldn't be a big deal if she doesn't wear makeup. Women shouldn't have to wear makeup in order to be seen as groomed or presentable.
The other reason why she hasn't been wearing makeup recently is a touching one: her longtime makeup artist Alexis Vogel died of breast cancer in 2019. She told Elle magazine that "without Alexis, it's just better for me not to wear makeup." Alexis did her makeup for Playboy back in the early nineties and developed Pamela's signature look. They go way back and were very close. Being bare faced is, I think, Pammy's way of mourning her friend and collaborator.
Embed from Getty Images
Embed from Getty Images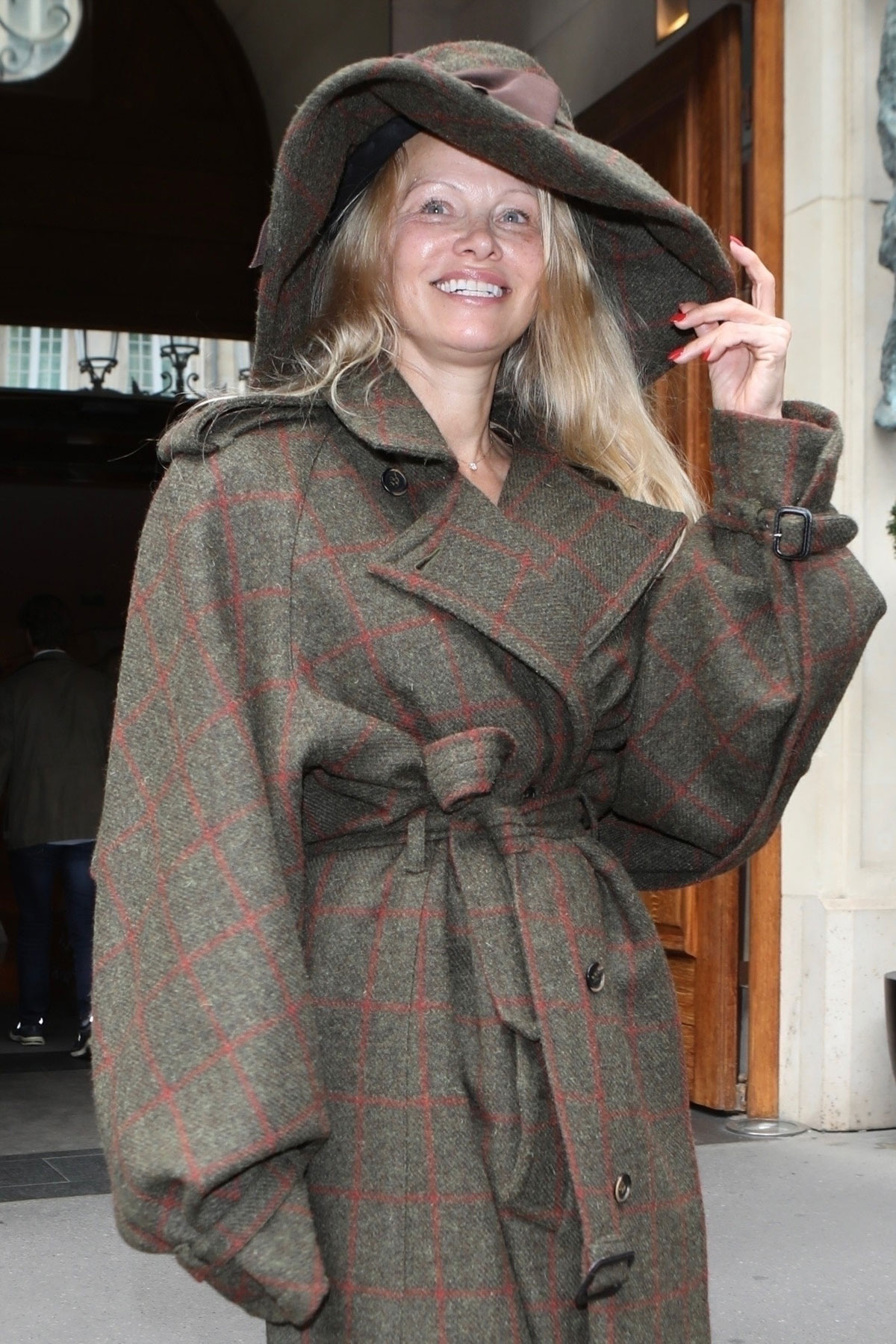 https://www.instagram.com/p/Cx28ZuvrC8R/
Source: Read Full Article