Farrah Abraham is no stranger to criticism. One only has to look at her Instagram page to see the sheer volume of hate hurled her way. Though the 28-year-old often ignores the hate she receives, she occasionally goes does clap back to those who criticize. Recently, Abraham received lots of grief for a video of her dancing and she decided to throw down the gauntlet at those who had less than positive things to say.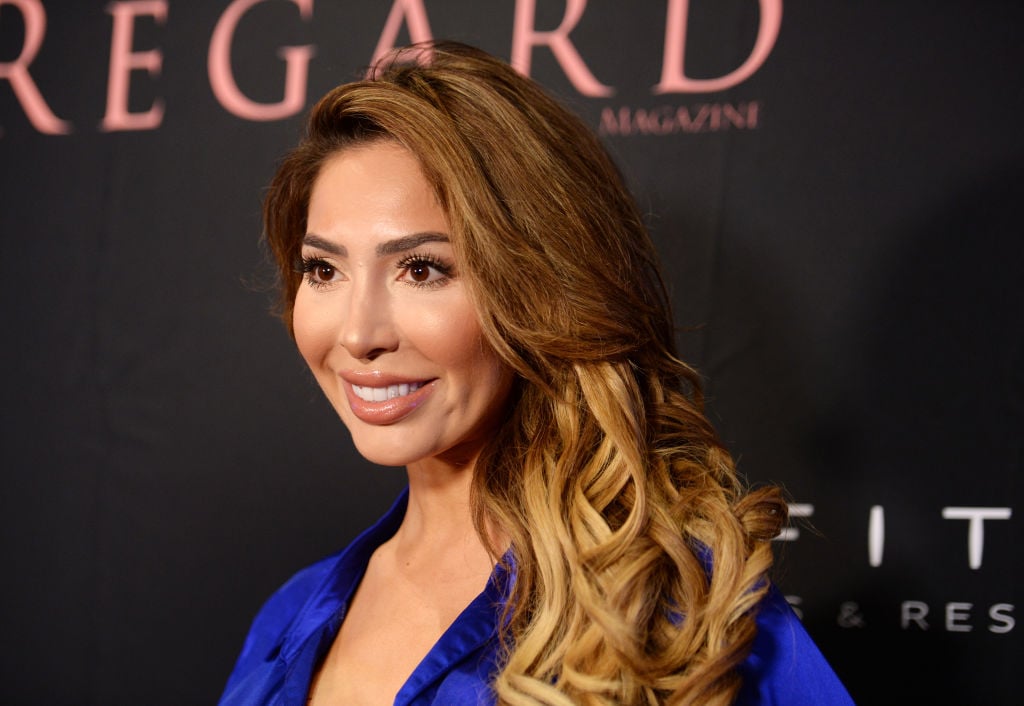 Recently, on March 28, 2020, Abraham took to her Instagram page to post a video of herself completing the savage challenge. The savage challenge was born on TikTok and created by the user @keke.janajah aka Keara Wilson. Set to the lyrics of Megan The Stallion's new single "Savage", it's an upbeat, high-energy dance designed to keep people entertained during times of self-quarantine.
The savage challenge
Eventually, the savage challenge caught the attention of Megan Thee Stallion and found its way into mainstream media. Celebrities like Ryan Destiny, Marsai Martin, and Keke Palmer even jumped in on the fun. This past weekend, Abraham decided to try her luck with it. Donning a long-sleeved pink dress, Abraham can be seen doing her version of the challenge and dancing along to the music. Finally, near the end, her 11-year-old daughter, Sophia, jumps in the frame to join in on the fun.
Farrah Abraham and her daughter do the savage challenge
"This is my #savage workout today 💕 get your sweat 💦 on 🥳 join the #savagechallenge #honeybadger," the 28-year-old Teen Mom alum captioned the video. As far as videos go, this one was a pretty tame one for Abraham. The young mom seemed to just be having a bit of fun. But, that didn't stop critics on Instagram from dragging her rendition of the savage challenge. They quickly called her out for looking "awkward" and having little to no rhythm.
Instagram users share their criticisms
"The trainwreck continues!! Girl, no! Just…no! Looks like you're having a seizure…lol!!" one Instagram user wrote in the comments. "This is the worst thing I've ever seen," another person chimed in. "You are beyond uncoordinated," another Instagram user penned. "I was gonna say same thing. She did that super quick n [sic] tries to hard. If she slows down a little it woulda [sic] been better I think," yet another person insisted about Abraham's savage challenge.
Abraham claps back on IG
Eventually, some of the negativity caught Abraham's eye. "My dog could do better than this lol,😂" one Instagram user declared. Abraham was quick to throw down the gauntlet and tell them to put their money where their mouth was. "Let's see, stupid 🤣 " the former reality tv star fired back. Even Abraham's daughter weighed in on the comment. "Stop the hate & create hater," the "Bestie Best Friend" singer wrote.
Abraham also had some people rush to her defense when they saw the comment. "No time for negativity in these times. She's trying to entertain us and if you don't like it u can unfollow, not watch, or not comment," one Instagram user wrote. While it's clear that Abraham's rendition of the savage challenge is certainly not the best, we certainly won't condemn her for it. With everything going on in the world right now, we could all do with taking ourselves (and our dancing skills) a little less seriously.
Source: Read Full Article