Bollywood and Hollywood star, Irrfan Khan, has died at the age of 53. The actor is known for his roles in blockbuster films like Jurassic World and Slumdog Millionaire. In India, and across the world, fans are mourning the loss of this great talent.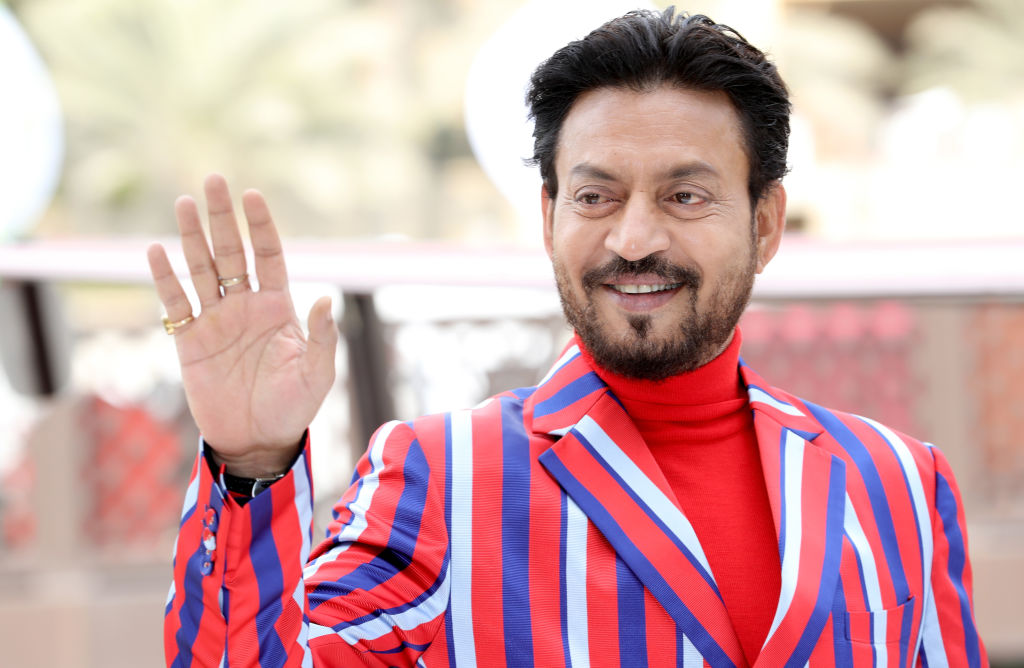 The actor passed away in Mumbai
As reported by IB Times, Khan's PR firm released a statement from his family on April 29 confirming his death. They also revealed that he was hospitalized in Mumbai's Kokilaben Dhirubhai Ambani Hospital earlier this week for a colon infection.  
"It's saddening that this day, we have to bring forward the news of him passing away," the statement read. "Irrfan was a strong soul, someone who fought till the very end and always inspired everyone who came close to him — Surrounded by his love, his family for whom he most cared about, he left for heaven abode, leaving behind truly a legacy of his own. We all pray and hope that he is at peace."
In 2018, Khan revealed that he was diagnosed with a neuroendocrine tumor. According to CNN, the actor lost his mother just days before his own death but was unable to see her due to the current COVID-19 safety measures. He leaves behind his wife, Sutapa Sikdar, and two sons. 
Irrfan Khan's success in Hollywood
There are only a handful of actors who've made the jump from Bollywood to Hollywood with success, but none have done it as prominently as Khan. He has appeared in some of the most popular Hollywood films to date and has given stellar, critically acclaimed performances in each one.
Khan's talent was highlighted in two Academy Award-winning films. In Slumdog Millionaire, the actor played the sharp and intuitive Mumbai Police Inspector. And in Life of Pi, he portrayed the older version of Piscine, aka Pi. 
He also starred in blockbuster movies like Inferno and The Amazing Spider-Man. In the 2015 action film, Jurassic World, Khan played the park's billionaire owner, Simon Masrani. 
Aside from his notable Hollywood roles, Khan appeared in dozens of Hindi films, for which he earned numerous accolades. In 2013, he gave an award-winning performance in The Lunchbox opposite Homeland star, Nimrat Kaur. 
Fans pay tribute to Irrfan Khan on social media
Upon hearing the tragic news, Khan's fans are taking to social media to pay tribute to the great actor. "The world of cinema just lost it's one of the brightest stars," one Twitter user wrote. "Stay well, wherever you are, dear Irrfan Khan. I will remember your astonishing acts."
"Rest in peace to the celebrated actor Irrfan Khan," another user tweeted. "With credits spanning both American blockbusters and Hindi cinema, he will forever be memorialized in the immense talent he lended to the big screen."
Rogue One and Venom star Riz Ahmed also expressed his sadness and revealed what an inspiration Khan was to him. "Rest in peace one of the greatest actors of our time, Irrfan Khan," the actor wrote in a tweet. "I never met him but he was an inspiration and a hero to me and millions of others. His work was consistently transcendent, he was a guiding light for so many of us."
"If you've not seen his work, watch The Lunchbox or The Warrior," Ahmed added. "A true artist who spanned Bollywood and Hollywood and was acclaimed in both. His words in a letter to a newspaper about his illness are a reminder of his beautiful mind and of life's fragility. His work will live on."
Source: Read Full Article