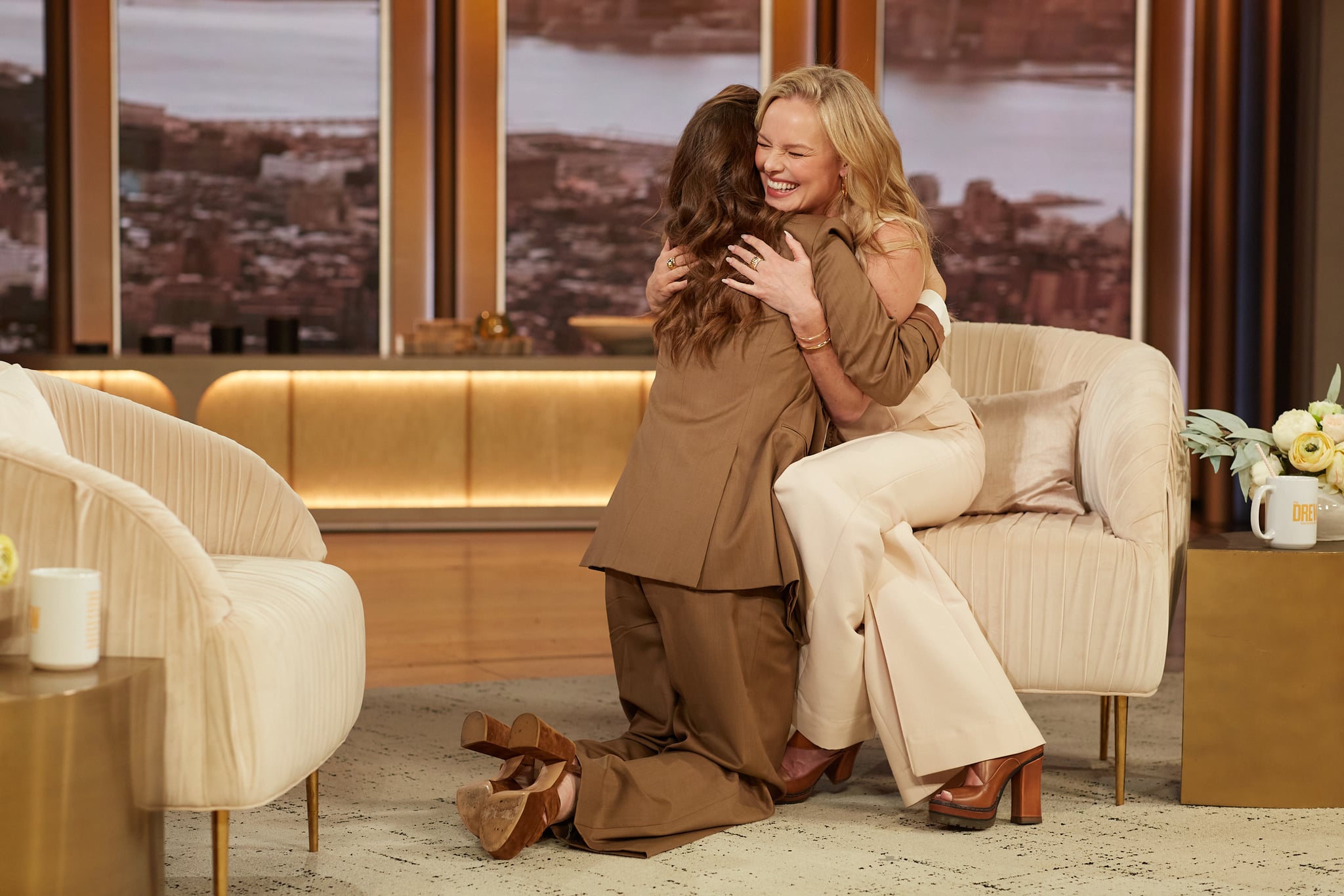 Trust Drew Barrymore to have the sweetest relationships with her exes — and their current partners. The talk-show host recently gushed over her ex Justin Long's fiancée Kate Bosworth, as the two sang their praises for one another during the May 11 episode of "The Drew Barrymore Show."
Barrymore first shared they had "a very important person in common," Long, who
she dated on and off for a few years in the late 2000s. "He and Kate have found each other in this world and become this incredibly joyous, bonded, the real deal . . . the ultimate couple you root for," she said of Bosworth and Long, who confirmed their engagement in April.
"He loves you so much," Bosworth said to Barrymore, explaining that her upbringing in a blended family fostered an appreciation for exes. "Our big celebrations are spent with ex-husbands coming to the celebrations still," she said. "We have pictures up of ex-husbands in the house, so I was truly brought up with this idea that, yes, the love might occupy another space of the heart, but it doesn't go away. I think it's so important to promote that and to talk about it and to really believe that."
"We as women actually have an opportunity to show how we can navigate our partners that we're currently with with confidence, blessing, and a sharing goodness that makes all women look good and rise," Barrymore said in agreement. "I'm like, 'Justin, move over. It's all about Kate now.'" The two even called one another their "behavioral heroes."
Source: Read Full Article