On March 20, 2020, Colton Underwood sent shockwaves through Bachelor Nation when he revealed that he had contracted Coronavirus (COVID-19). For many people not taking the pandemic seriously, this was a wakeup call. Underwood is young, healthy, and fit, so seeing him be weakened by the virus helped them to recognize how dire the situation is.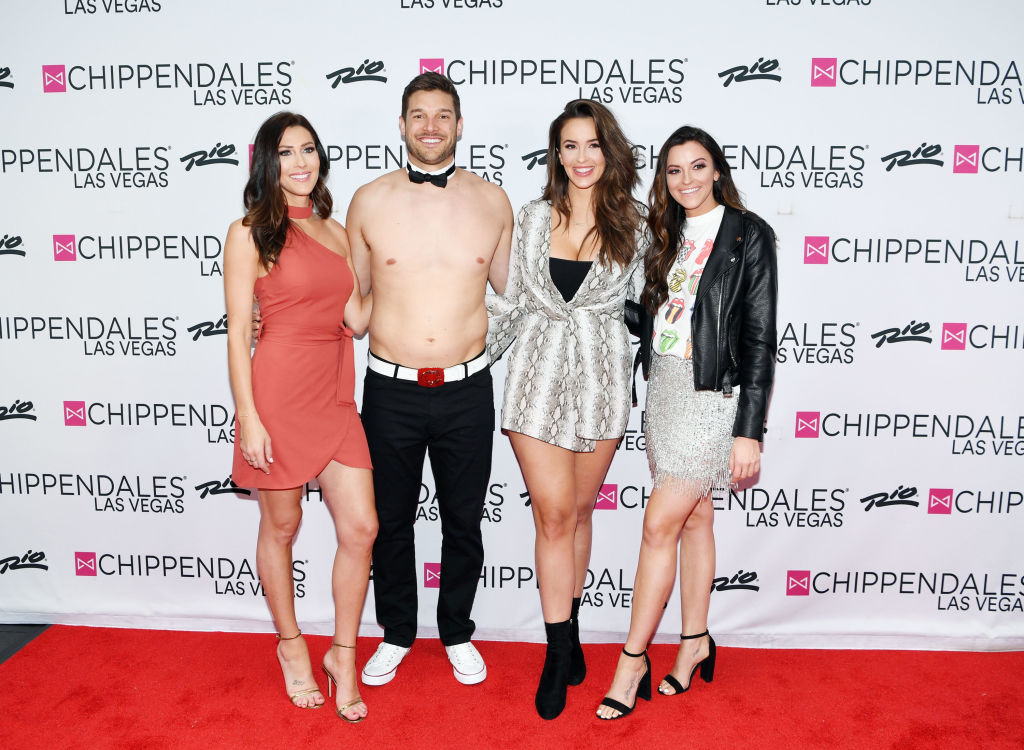 Colton Underwood has been battling the coronavirus
Though the former bachelor has been sick, he has been providing his fans with status updates. He quarantined himself to the third floor of his girlfriend's family home. When he wasn't resting, Cassie Randolph and her family bought him food and kept him entertained via FaceTime. Though it took some time, Colton Underwood is now doing much better. Five days ago, he admitted to feeling almost back to normal and he has taken to promoting his new book on social media.
Caroline Lunny announces she has coronavirus on Instagram
But, Underwood isn't the only Bachelor alum to contract coronavirus. Today, April 1, 2020, Caroline Lunny took to her Instagram page to reveal that she too has the virus. Fans of the franchise may remember Lunny from her time on Arie Luyendyk Jr's season of The Bachelor. Though she didn't have a ton of screen time, she made a splash at the Women Tell All.
Fans will recall Lunny cryptically confronting Luyendyk for proposing to her good friend, Becca Kufrin, before breaking things off to pursue things with Lauren Luyendyk nee Burnham to whom he is currently married. Lunny also appeared on a season of Bachelor in Paradise following her breakup with the Dutch racecar driver.
'The Bachelor' alum implores people to stay home
Taking to her Instagram page, The Bachelor alum revealed that she had coronavirus. Fortunately for her, it seems to be a milder case than the one Underwood has. "I have coronavirus. I don't know why I feel embarrassed by this, like I feel like no one is ever going to want to hang out with me ever again. But everyone was dming me attacking me for wearing this mask yesterday when healthcare workers need them," Lunny began before defending her need for a mask and thanking those on the frontline.
Finally Lunny, like Underwood, encouraged people to stay home and practice social distancing. She shared that while her symptoms are mild, that's not the case for everyone and we need to do everything we can to prevent the virus from spreading. "I cannot stress enough how much you need to STAY HOME. I luckily have a mild case, I'm going to live. But ANYONE can get this. I'm young and healthy. And this is only going to get worse before it gets better. So stay home," the former Bachelor cast member shared.
Lunny wants people to take the pandemic seriously
Lunny also shared that she knew someone who personally passed away from Coronavirus and urged people to do their part to flatten the curve. "Stop hanging out with different friends at each other's house. Just FaceTime them. Practice social distancing. This is scary, this is dangerous," she shared. Hopefully, in time, more people will start seeing how important it is for them to stay home. We wish both Lunny and Underwood (and anyone else who has contracted the virus) the very best and hope for a speedy recovery.
Source: Read Full Article