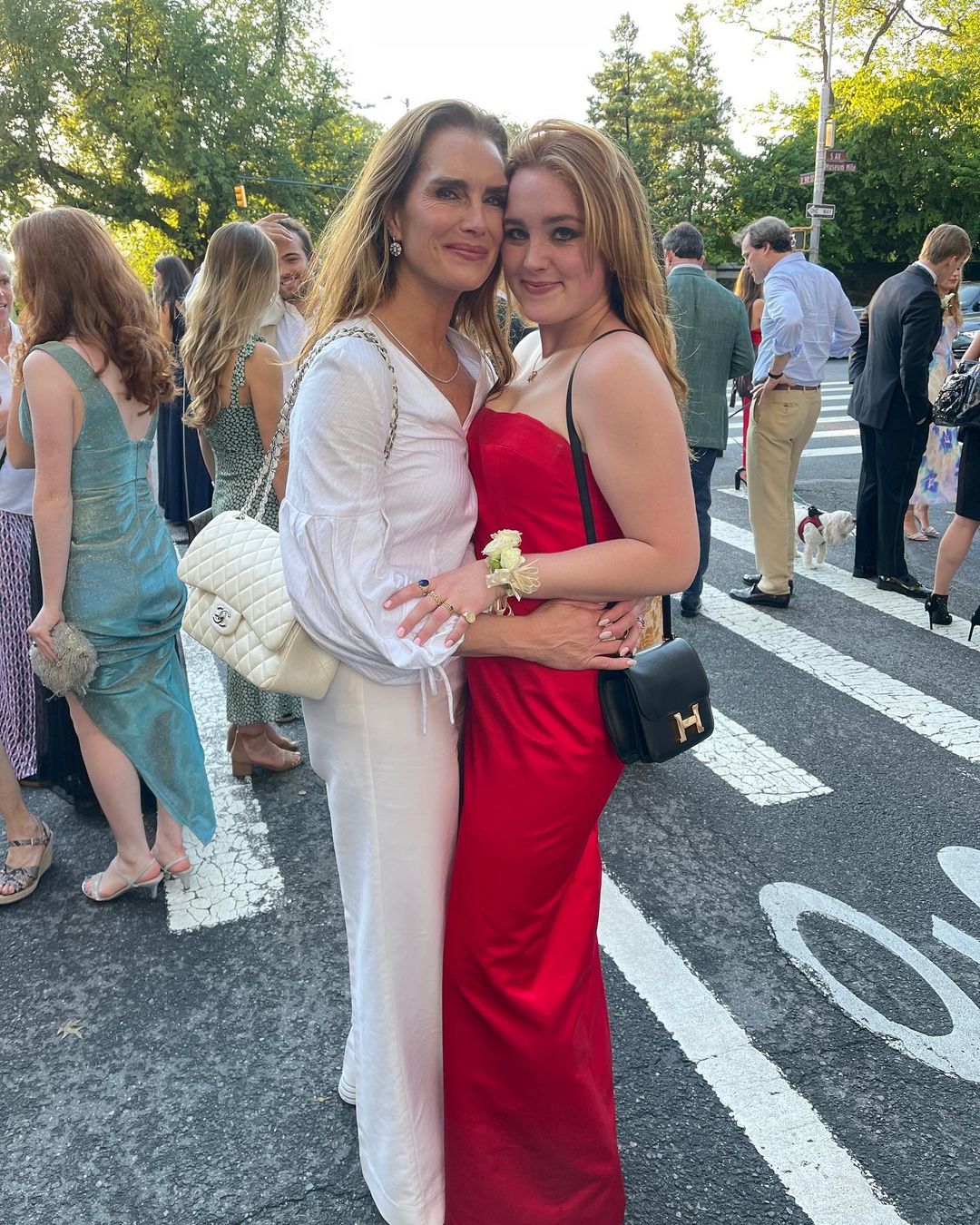 Brooke Shields has gone through so much recently. She had a harrowing medical ordeal last year after fracturing her femur in a gym accident. Brooke was in the hospital for two weeks after her leg surgery. When she finally got home she got sepsis and had to be rushed into emergency surgery. Now she's on the other side of her health issues and is experiencing milestones with her family. Her daughter, Rowan, 18, recently went to the prom. The notable thing about this story is that Rowan wore Brooke's 1998 gown from the Golden Globes! Here's People's writeup on this:
Brooke Shields, 56, shared a photo of herself and daughter Rowan Francis, 18, looking stunning in the strapless red gown her mother originally wore to the 1998 Golden Globes. It was the year Shields earned her second nomination for her NBC sitcom Suddenly Susan.

"I thought it was a special night when I was nominated for a Golden Globe and wore this dress in 1998, but nothing could have prepared me to see my daughter wearing it to her prom," Shields wrote in the Instagram caption Saturday. "Proud mama!"

She shares daughters Rowan and Grier Hammond, 15, with screenwriter husband Chris Henchy, 57, whom she married in 2001. The family lives together in New York City.
[From People]
Rowan is the same daughter who smacked Brooke in the face with her purse for a TikTok challenge, but that was a year ago and I'm sure it's long forgotten. (I would be mentioning it up for guilt purposes still, but only when I needed to bring out the big guns.) I love that Rowan wore her mom's dress from 23 years ago, that's incredible. Plus the dress is killer. I wonder if the shawl was still around too and if Rowan chose not to wear it. I assume Brooke lent her that Hermes purse too, that looks like a classic.
Meanwhile Jennie Garth made her daughter Lola's prom dress based on a drawing Lola made. Jennie wrote that she was proud because it was the first dress she made and it turned out so well. It did! I'm including the Instagram with photos below. My prom dress was made by a seamstress to my specifications. My mom can sew but I appreciate that she wasn't that ambitious about it. I have so many memories of prom. My son's first prom was this year and it was special for me to see him go to that. They grow up so incredibly fast! I'm not looking forward to him leaving the house but we still have another year.
https://www.instagram.com/p/CPpM8PCtMYv/
A post shared by Jennie 💛 (@jenniegarth)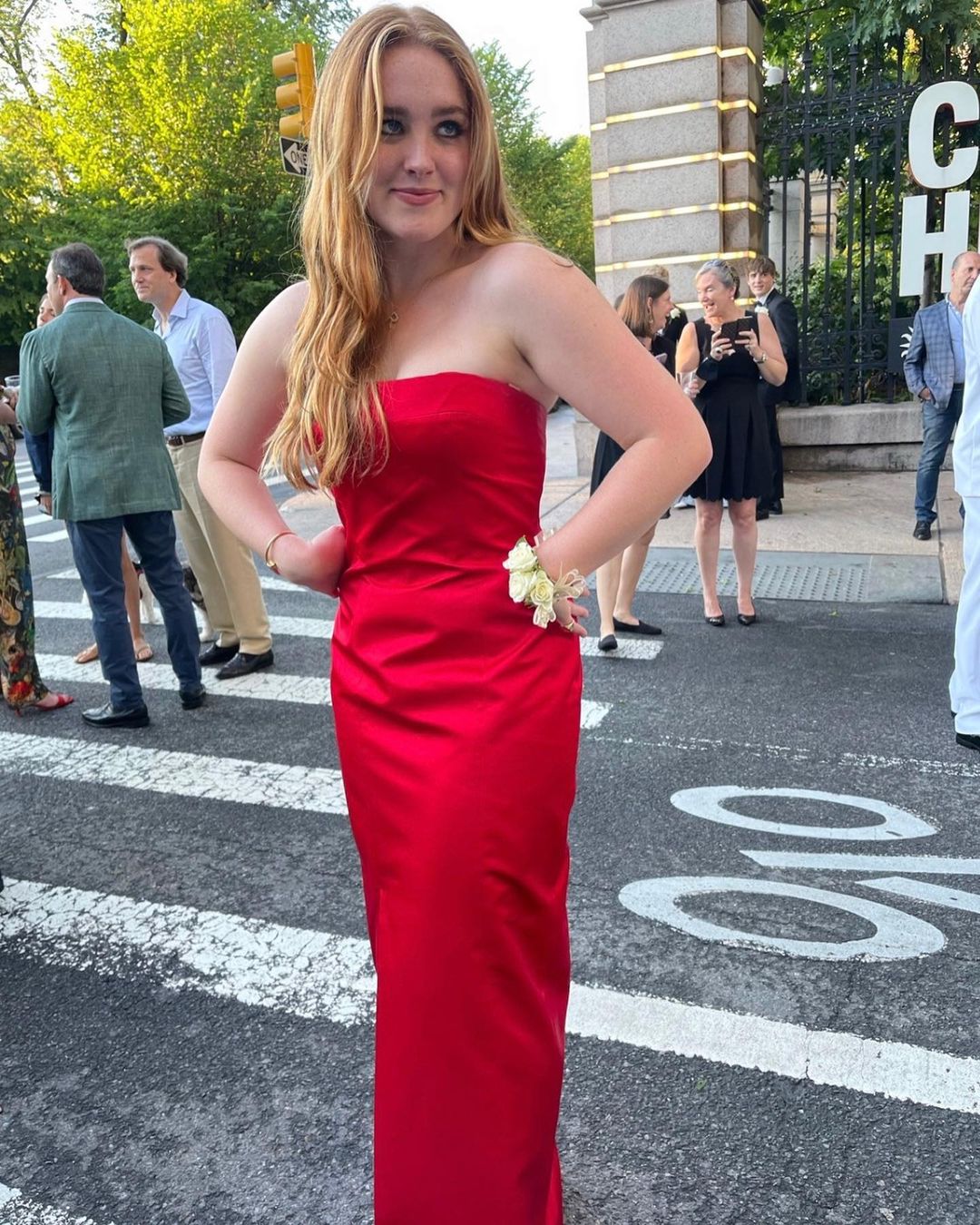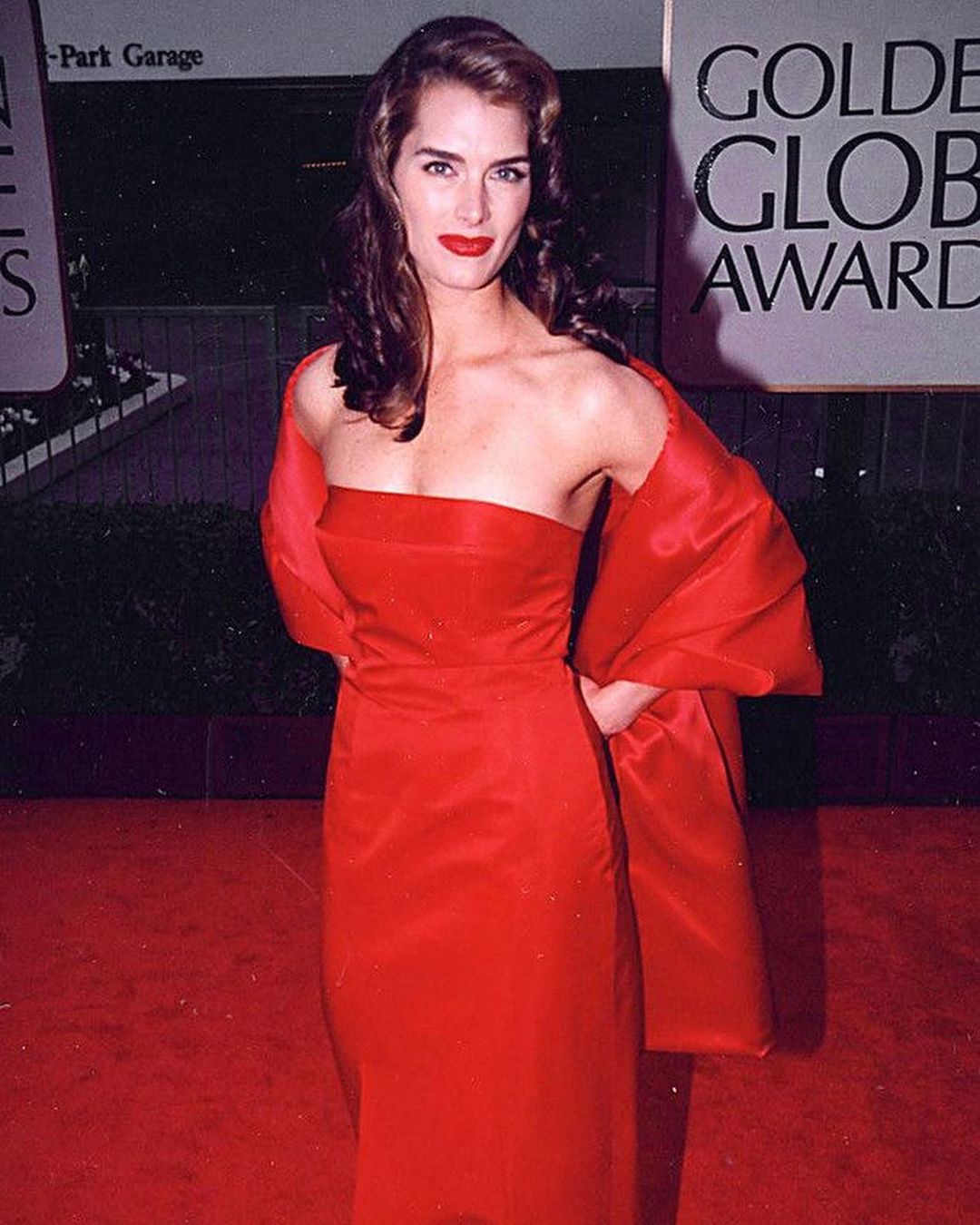 Here's Brooke with Andre Agassi at the 2012 Golden Globes!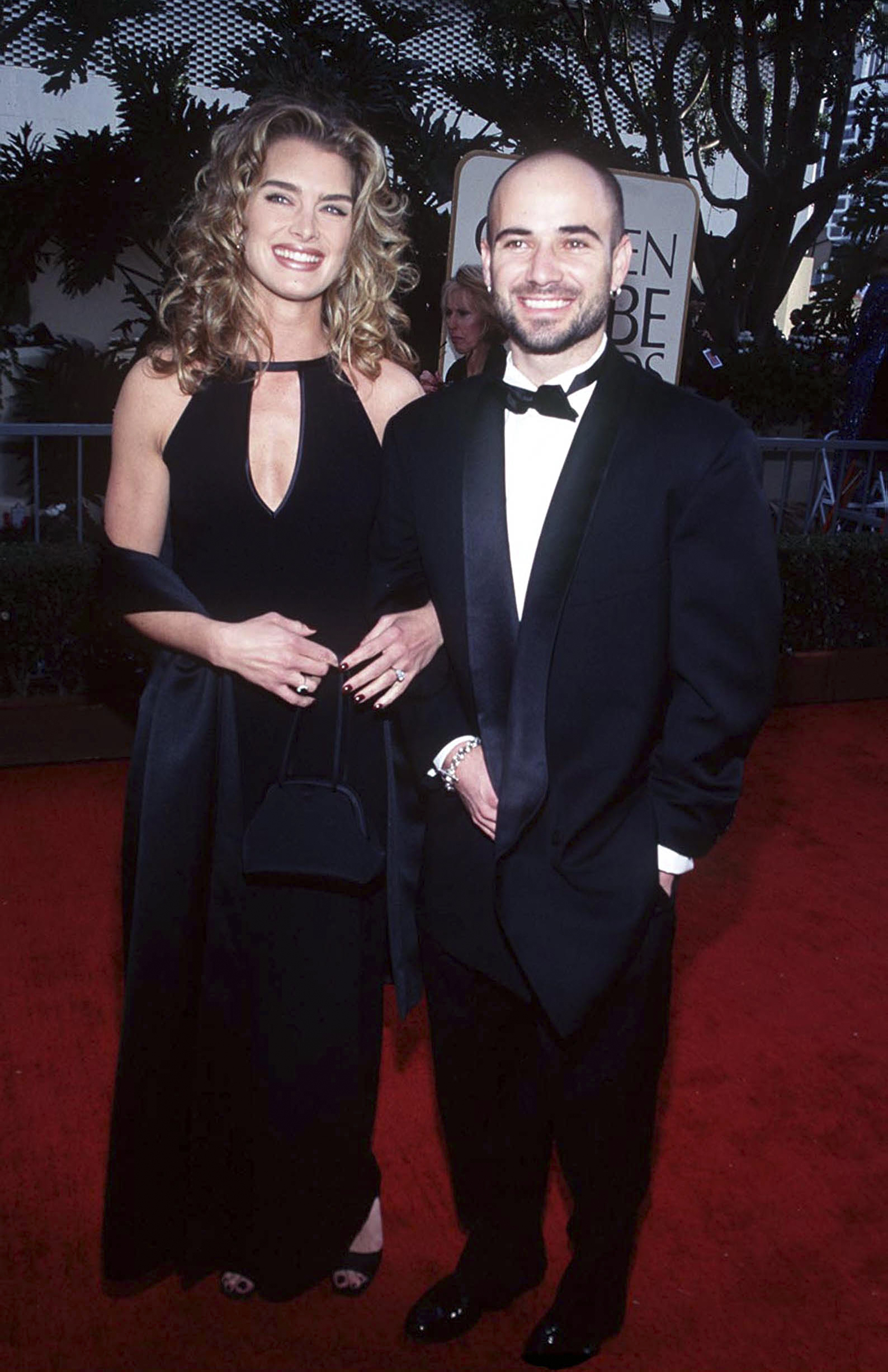 photos via Instagram and credit: Avalon.red
Source: Read Full Article