As much as we love the leggings that have been on heavy rotation since March, we've gotten to the stage of 2020 where we just want to slip into something a little more exciting. Let's just say pieces like blouses and dresses are becoming more enticing by the day, especially as we head into fall. But most appealing of all might just be a really comfortable pair of jeans.
This season, we're getting our denim fix from Banana Republic Factory, which recently launched new styles in their fan-favorite curvy denim lineup. With new fits and washes available in sizes 24 to 35, these are jeans that are body-loving and curve-hugging to celebrate different shapes and sizes. It's denim that looks good and feels good — stylish, wearable, and, most importantly, comfortable thanks to smart design features like contoured waistbands, higher rises, and roomier hips and thighs.
Ahead, we're sharing our favorite styles that are sure to convince you to transition over to Team Jeans stat.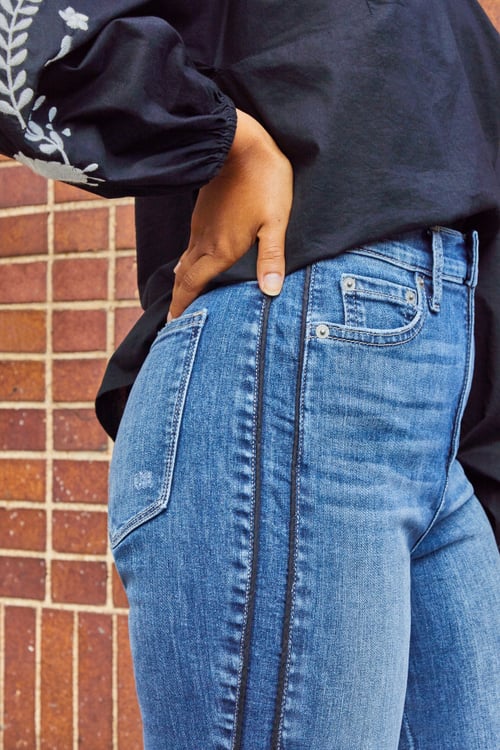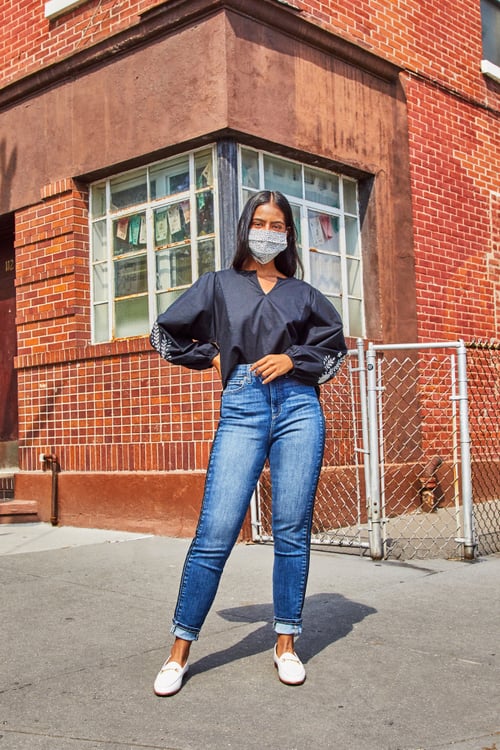 For a bold look, opt for a pair of jeans with a statement detail. The sporty side stripe design on these high-rise skinny jeans shows off your figure while adding an effortless style moment to take your outfit to the next level. Plus, the contoured waistband ensures all comfort and no annoying waist gap. Match the jeans with another statement detail reflected on top, like an embroidered blouse.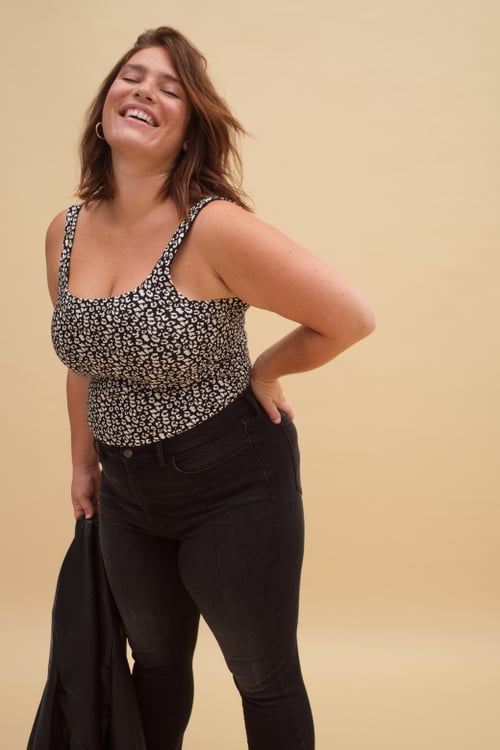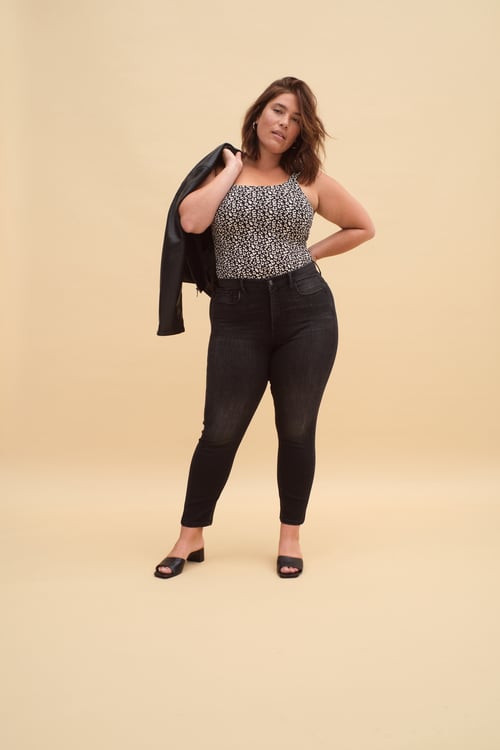 Black legging jeans are the backbone of any wardrobe, since they go with everything and can easily be dressed up or down. Bonus: this pair features a superstretch fabric that will move with you no matter what you have planned. For a versatile, all-occasions combination, complement the black on bottom with a playful black-and-white animal-print bodysuit up top.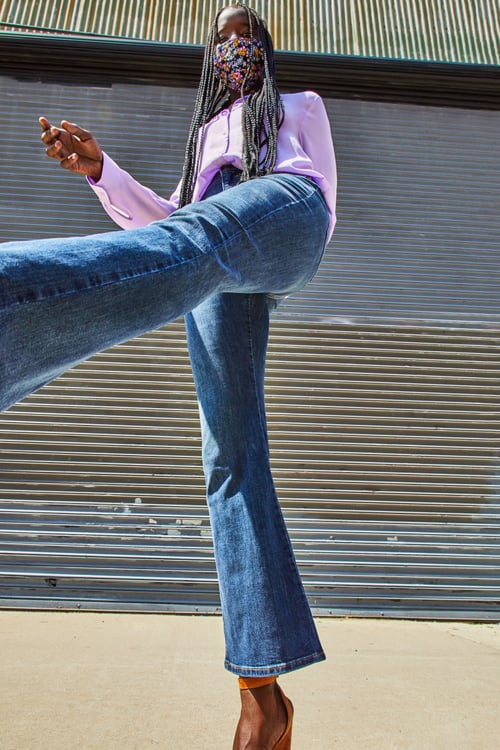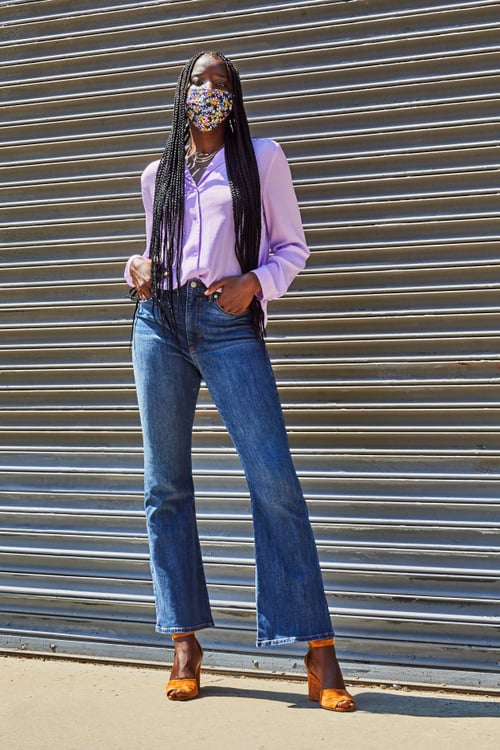 Got a flair for flares this fall? These slim flare jeans are the (ultracomfortable) formfitting answer to the boyfriend jeans that have dominated the style sphere for seasons. With a high rise and body-hugging cut, these jeans fit in all the right places and look good on a range of body types. We love the idea of mirroring the clean lines of the denim with something equally tailored on top, like a button-down blouse tucked in — perfect for a casual, socially-distanced date night. Don't forget a face mask!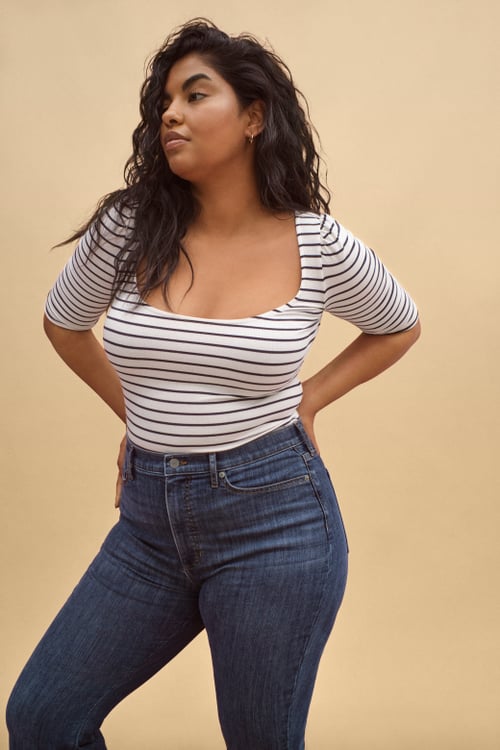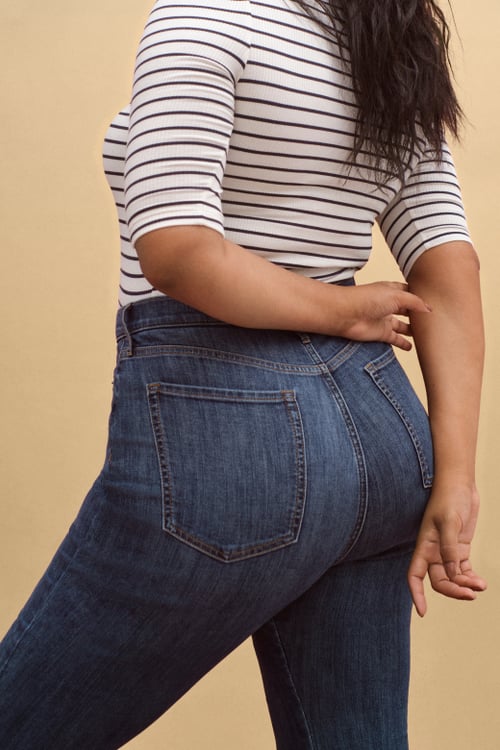 You can never go wrong with a pair of legging jeans in a classic medium wash. With this pair, expect a higher rise and superstretch fit to show off all your curves. Play up the classic factor and throw on something navy-and-white striped. It's the ultimate casual look you can feel comfortable wearing anywhere — even at home!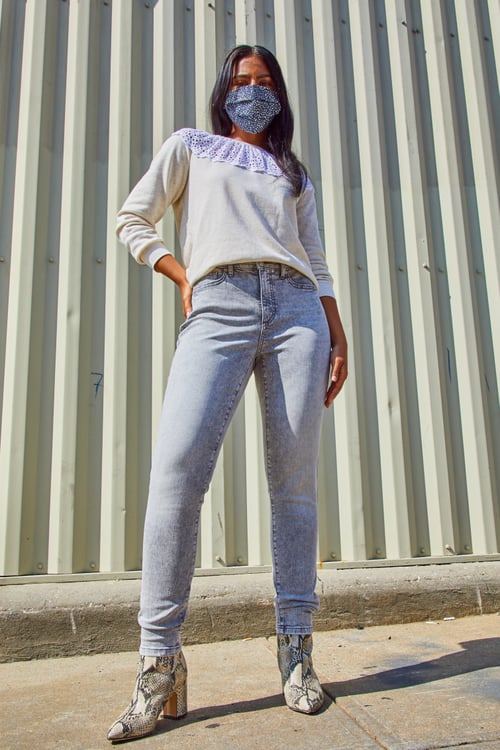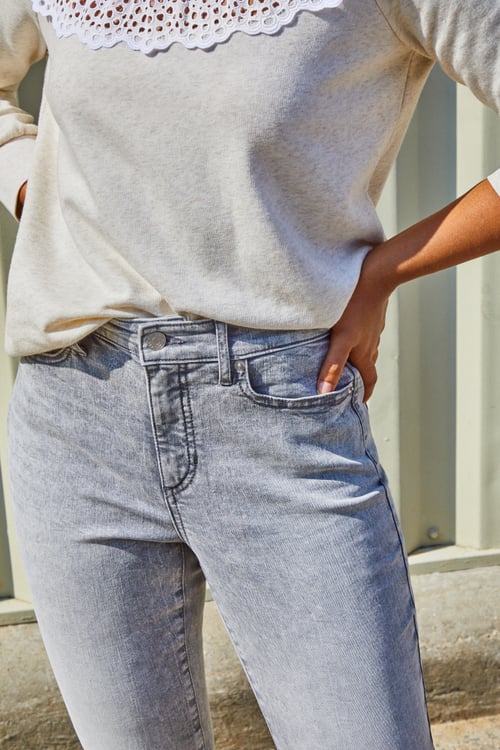 Gray jeans are the perfect middle ground when you want a stylish reprieve from your usual dark- or light-denim options. The acid wash takes this pair of skinny jeans to a whole other level — it's both subtle and statement making at once. Go for a head-to-toe monochromatic look and match the jeans with other pieces that are gray in tone but bold in texture, and throw on a face mask to complete the look.
Source: Read Full Article