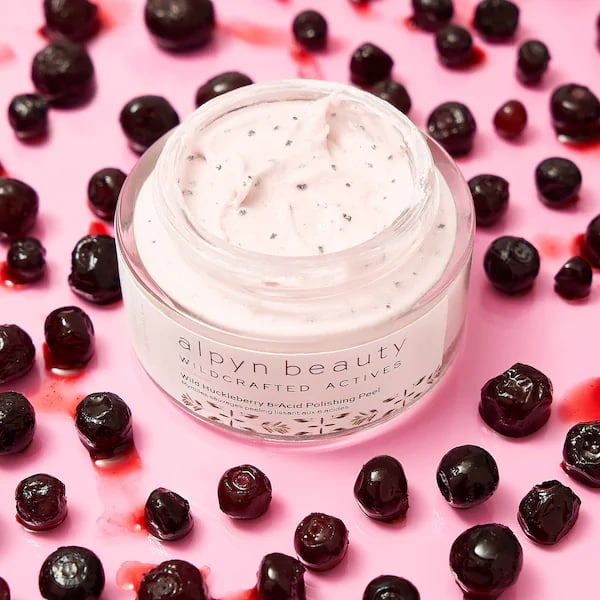 My Skin Is Highly Reactive, but It's Got Nothing but Love For Alpyn Beauty's New Peel

While I love trying out new cleansers from milky oils to micellar waters, scrubs and peels get much less play in my beauty routine. My skin is rather sensitive, and rough particles can quickly turn my face red and leave it looking even more dry than normal. Then, while I'm a big fan of AHAs and BHAs in small doses in serums and creams, I find peels often have stronger acid concentrations that can create extra irritation. Now that's not to say I never try — and love — an exfoliator (since I need to get rid of those flaky dead skin cells somehow), I just tend to play things safe in that category with proven products most of the time.
However, when I heard Alpyn Beauty was coming out with a peel, I was actually excited to try it because my skin had responded so well to the other products in this clean beauty line. I love that the brand sources its active ingredients right from Jackson Hole, WY, and, since those ingredients thrive in harsh climates, I expect they'd also help my skin thrive once temperatures drop in my hometown. But what I didn't expect was that I'd love this peel so much that I would actually use it every single day with not even one hint of redness or irritation after I rinse it off.
Source: Read Full Article