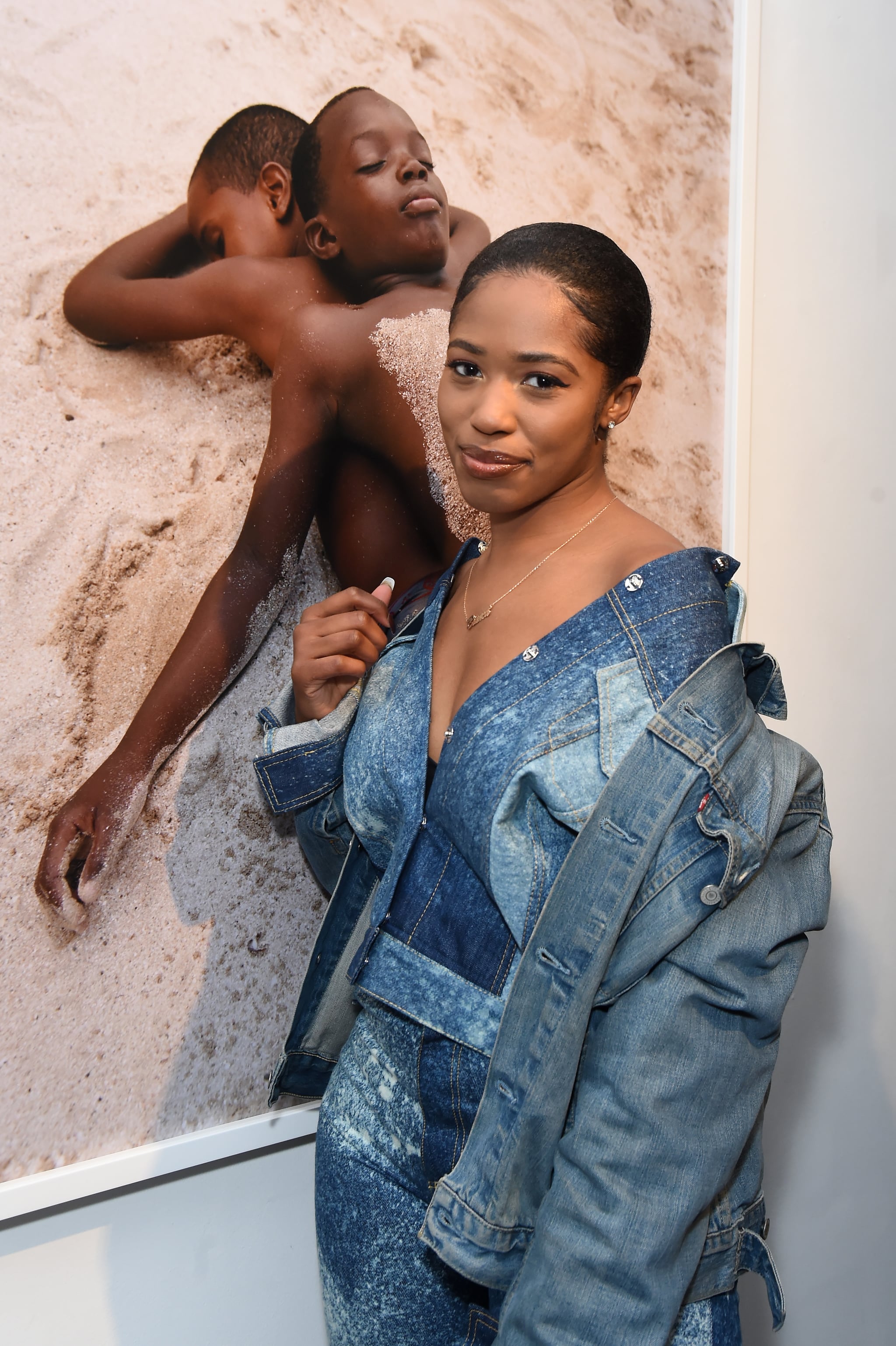 Since 2013, the Louis Vuitton Moët Hennessy group has been committed to its annual LVMH Prize for Young Fashion Designers. The LVMH 2021 Prize is a self-submitted mentorship program that celebrates emerging fashion designers under the age of 40 who have produced at least two full collections. The chosen winner will be awarded €300,000 ($350,000) and a year of personalized mentorship in sustainable development, communications, intellectual property, and financial management from industry leaders within the LVMH group. Additionally, there is a special Karl Lagerfeld prize, which will receive €150,000 ($175,000) and a year of mentorship.
The 2021 LVMH Prize semifinalists include 20 young designers who are leading conversations around sustainability, transparency, and representation in the industry, of which include:
Bianca Saunders (British menswear brand by Bianca Saunders, 28)
AGR (British womenswear brand by Alicia Robinson, 30)
Charles de Vilmorin (French genderless brand by Charles de Vilmorin, 25)
Christopher John Rogers (American womenswear brand by Christopher John Rogers, 28)
Conner Ives (American womenswear brand by Conner Ives, 25)
Federico Cina (Italian genderless brand by Frederico Cina, 27)
KidSuper (American menswear brand by Colm Dillane, 30)
Kika Vargas (Columbian womenswear brand designed by Kika Vargas, 38)
Lagos Space Programme (Nigerian genderless brand by Adeju Thompson, 30)
Lukhanyo Mdingi (South African womenswear and menswear brand by Lukhanyo Mdingi, 29)
Midorikawa Official (Japanese genderless brand by Tadu Midorikawa, 39)
Nensi Dojaka (Albanian womenswear brand based by Nensi Dojaka, 28)
Post Archive Fashion (Korean menswear brand by Dongjoon Lim, 29)
Renaissance Renaissance (Lebanese womenswear brand by Cynthia Mehrej, 32)
Rier (Italian genderless brand by Andreas Steiner, 36)
Rui (Chinese genderless brand by Rui Zhou, 27)
Saul Nash (British menswear by Saul Nash, 31)
Shuting Qiu (Chinese womenswear brand by Shuting Qiu, 27)
Taakk (Japanese menswear brand by Takuya Morikawa, 39)
Wed (British womenswear by Amy Trinh and Evan Phillips, both 30)
Previous innovators who have been recognized with the LVMH Prize include Marine Serre in 2017 and Thebe Magugu in 2019. The 2020 prize was awarded to eight of the semifinalists who split the prize money of €40,000 ($45,000) each due to the restrictions of the coronavirus (COVID-19) pandemic — winners included Priya Ahluwalia (Ahluwalia), Charaf Tajer (Casablanca), Emma Chopova and Laura Lowena (Chopova Lowena), Nicholas Daley, Peter Do, Sindiso Khumalo, Supriya Lele, and Tomo Koizumi who received a group mentoring program.
Source: Read Full Article