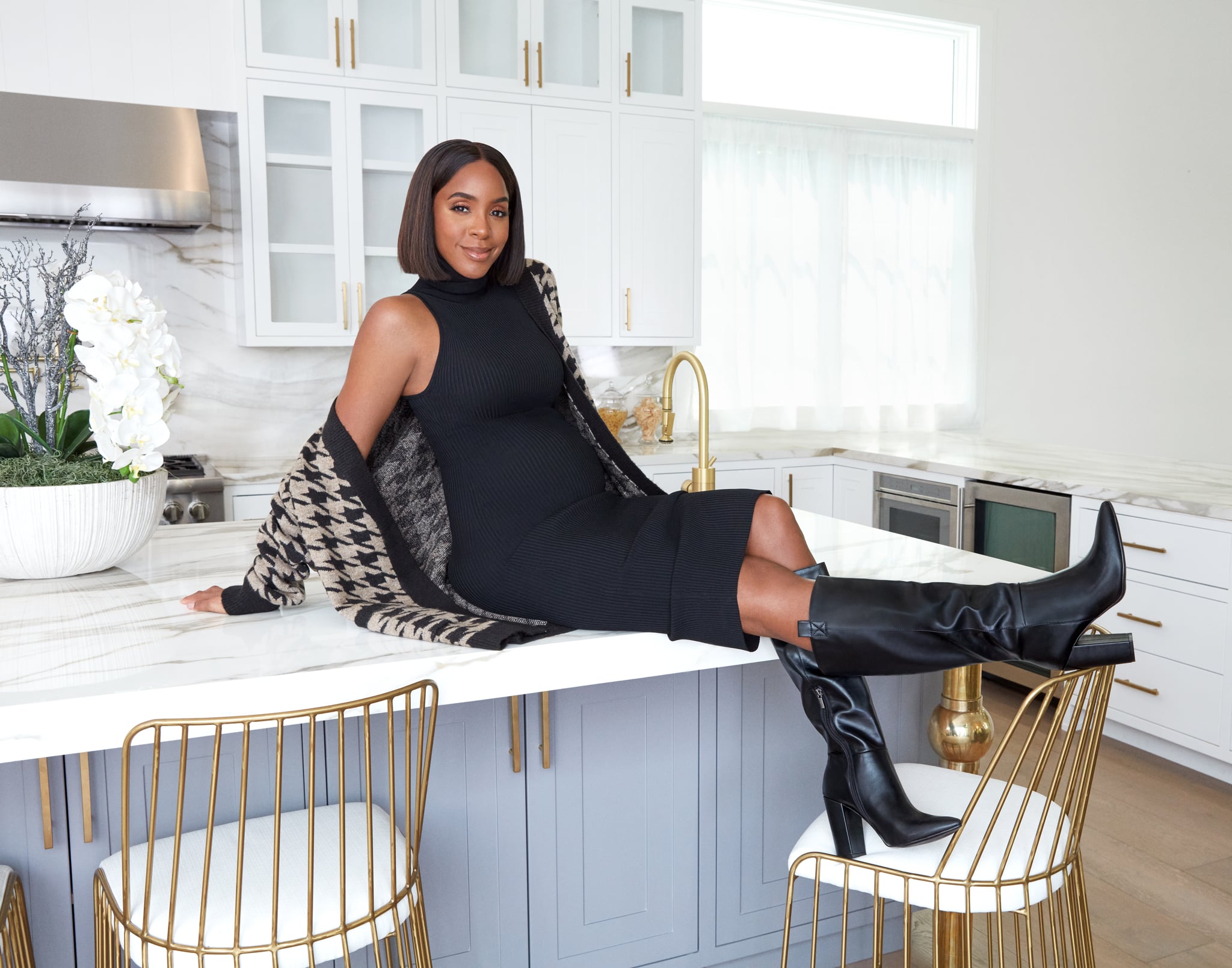 Before the COVID-19 pandemic, Kelly Rowland's go-to fall outfit would consist of denim, a "really great" sweater, and a standout pair of boots. But, like so many, her routine and style have changed after extended time at home. The soon-to-be mom-of-two told POPSUGAR that she only has one thing in mind when organizing her 2020 closet, and it's oh-so-relatable: "Comfort first."
Kelly is all about the cozy sets these day. So much so, that she made sets a part of her upcoming JustFab collection, as the brand's new global face. "I actually went to one specific rack in my closet, and it was all sets cause I just didn't want to think, you know what I mean?" she shared. She wants her focus to be on 5-year-old son, Titan — getting him ready, figuring out his school situation, making sure he's healthy and happy. "I was keeping the house up, and it was so much to think about," she explained. "I still wanted to be cute, but I wanted to basically have my wardrobe think for me."
Kelly told me she cleaned out her closet just before our chat. Her focus on comfort extends to clothes (especially shoes) she'd wear to a movie premiere or on an award show afterparty — remember those? Ten years ago, Kelly might ignore the blisters or sore ankles for a spotlight moment. Today, she rarely makes exceptions and is trying to part with the pieces that don't serve her.
"You don't know where the night is going to take you after red carpet, because there's afterparties and things like that. You just want to be smart," she explained, which means it's difficult to rationalize keeping pieces with an "expiration date." Difficult, but not impossible. "There's shoes that have a three-hour window, but they're so beautiful, I can't let them go," she admitted. "I refuse. They're so gorgeous."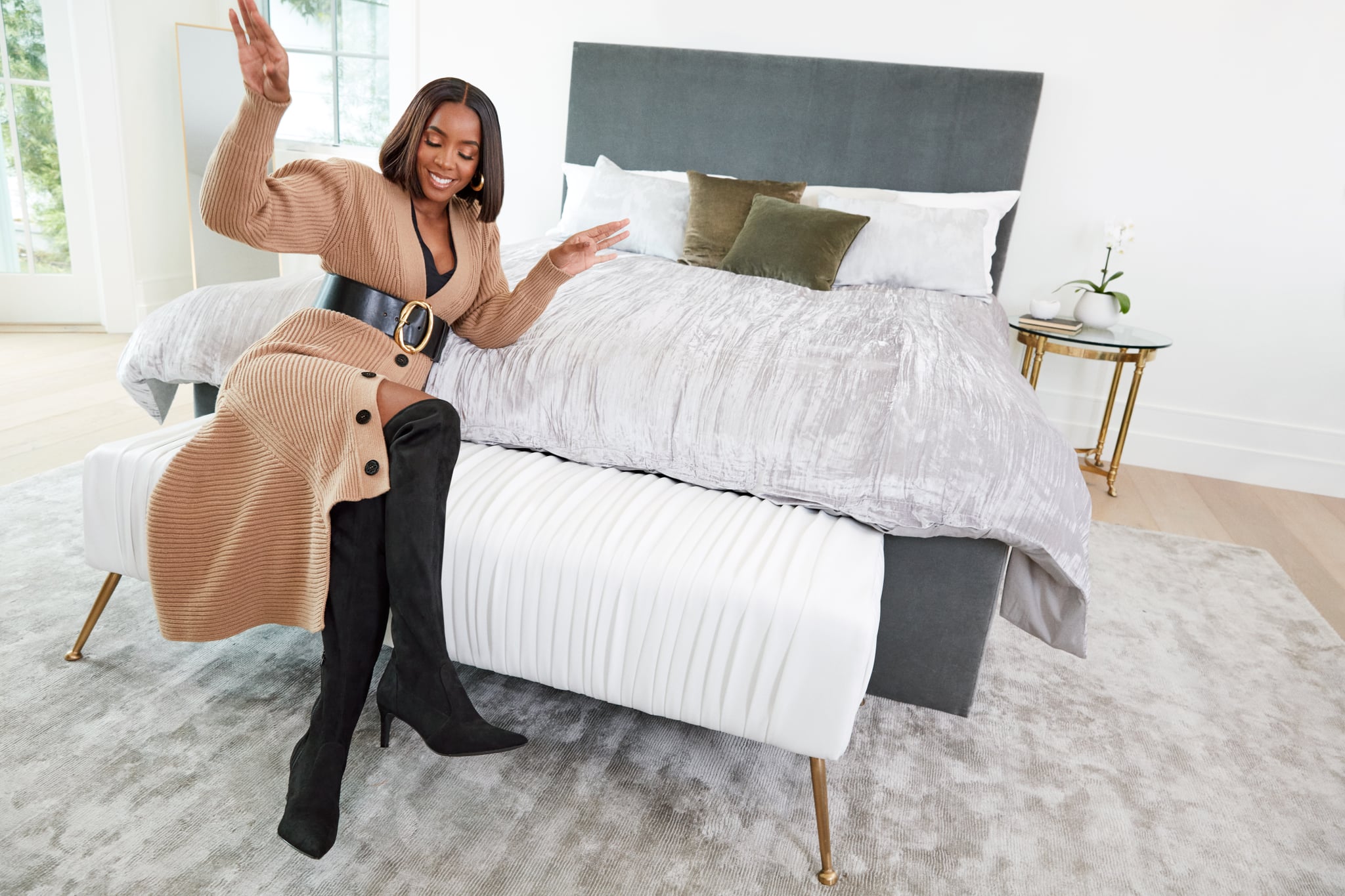 This is all a part of Kelly's ongoing style evolution. At the same time as she enters a fashionable future full of comfort, many fans are drawing on her past looks for inspiration. Makes sense, since Destiny's Child set the mold for fashion in the '90s and early '00s. Unsurprisingly, these nostalgic trends are reappearing on the runway, on influencers' Instagram feeds and in everyday life.
Kelly said she thinks certain pieces from that era are timeless, like the many corset tops she's worn over the course of her career. "It's interesting how fashion just continues to turn and evolve," she mused. "It's modernized in such a way to where it makes it interesting all over again to our generation."
There's one trend, however, that she hopes stays buried: low-rise jeans. "I don't want that to come back because high-waisted jeans make me so happy," she shared. "I feel like high-waisted jeans just look good on everybody's body types, and those low-waisted jeans, they just gave me a lot of pressure. So, I'm OK without those."
Above all, Kelly wants to feel (and in turn, make other women feel) empowered by the clothes she wears and includes in her JustFab collections. She recalled filming "Brown Skin Girl" for Black Is King with her "sister" Beyoncé and "being able to see each other completely." There was "nothing to hide" in their supportive environment. "I remember in those moments when we first started looking at each other, the top of the scene, I would just giggle so much," Kelly said. "I was like, 'I don't know why I'm giggling so much.' [Beyoncé's] like, 'It's OK.' She's such a calm Virgo."
"Eventually it got to the point to where it was this energy just that we have. Of course it's very real, it's just who we are. But it moved me to emotion. I was like, 'Oh God, I think I'm going to cry.' It was just really something sweet, shared," she continued. "I think that when women are able to see each other in such a way like that, to where we don't feel the need to impress, we don't have to compare, we can be supportive and love each other just period. Then we get to a place of true, true power."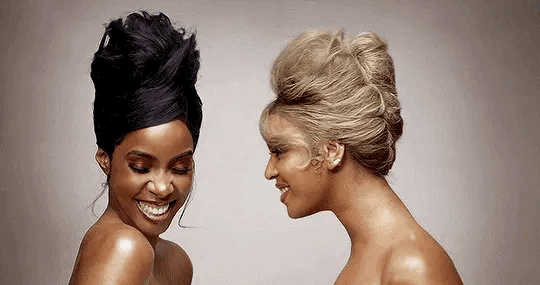 Image Source: YouTube
Kelly hopes to channel those same feelings of love and support into her JustFab line. She wants to "lighten the load" for women during a time where the world weighs heavy on their shoulders — make them feel "fabulous" with a pair of shoes, comfortable and "snuggled on" with teddy bear coats and loungewear. "Women reflect every single piece that we have in this line. To be able to feel seen and heard like that is so important to myself," she shared. "Just having those moments with women, I just think that we're more powerful than we know."
Source: Read Full Article