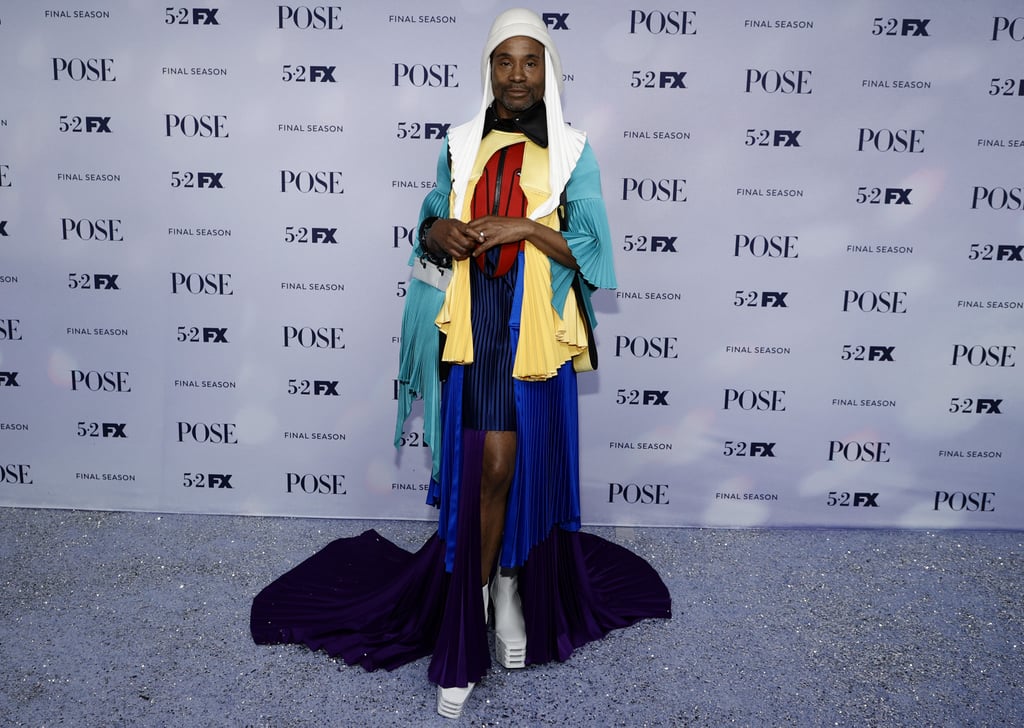 Cascading Pleats and Platform Boots! Billy Porter's Pose Premiere Look Is a Work of Art

Billy Porter, always one to get experimental with his clothing, joined the rest of the cast of FX's Pose for the premiere of the final season in a look so major, we just couldn't look away. The actor, singer, and style icon tapped London-based designer Robert Wun for a gown that showcases the brand's futuristic approach to fashion. It's a piece from Robert's fall/winter 2021 collection, which incorporates cascading, asymmetrical pleats, sculptural corsetry, and a playful color palette to leave you mesmerized. Robert is inspired by nature when developing new shapes for his artful lines, and Billy took note at just the right time.
Working with stylists Ty Hunter and Colin Anderson, Billy was able to secure this look and complete it with one of the brand's signature handbags in a matching turquoise, along with geometrically shaped platform boots. "I still remember an interview I did in early 2020 that one of my dream would be to dress the casts from Pose," Robert wrote on Instagram alongside a photo of Billy on the red carpet. Billy was sure to show off this colorful number from every angle, turning for the cameras so we could all catch a glimpse of his floor-sweeping train. Ahead, see how he brought Robert's incredible creation into the spotlight at New York City's Lincoln Center to commemorate a life-changing show.
Source: Read Full Article