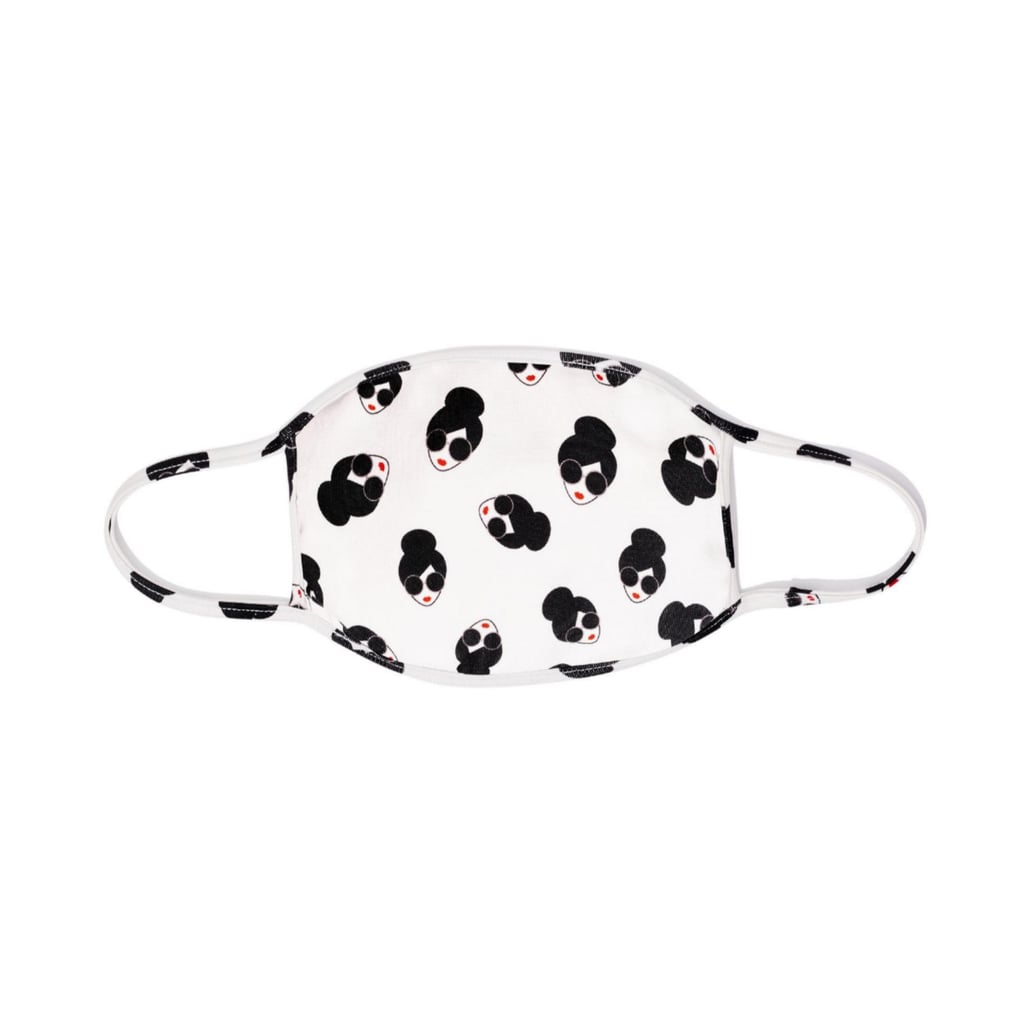 Alice + Olivia Creates Masks Not Just For Those on the Front Lines but For the Public, Too

As a company, Alice + Olivia has been striving to help those on the front lines of the coronavirus crisis from the start, first adjusting its production team's initiative to create 5,000 face masks that were donated to those in need and a selection of hospitals, including Lincoln Hospital and Montefiore Medical Center in the Bronx, Safe Horizon in NYC, and Vincere Cancer Center in Arizona.
Now, designer Stacey Bendet is rolling out phase two: jersey masks with her iconic Staceface print for the public that can also be used to protect nonemergency caretakers or as an added layer on an N95 mask to prolong its use. These are washable masks that retail for $10, and with the purchase of one, Stacey has promised to donate a mask to the medical community. In order to communicate to the public the importance of wearing masks right now — as recommended by the CDC — Alice + Olivia will launch a #MaskTogether campaign to help educate followers and encourage safety precautions.
"Wearing masks is our shared responsibility to protect each other and reduce community transmission in order to stop the spread of the virus. Let's #MaskTogether and show support for our community and the doctors and nurses, delivery workers and first responders who are combatting this crisis on the front lines. Join us in making masks not just a functional necessity, but a fashionable one. With a message of love and community let's come together to protect each other," Stacey said in a press release.
Wearing Stacey's iconic face-print protective mask in particular would certainly make us proud to represent a brand that is doing its share to give back. In the future, Alice + Olivia will roll out a mask designed from the brand's remnant materials in an effort to minimize waste. Scroll through to find out where you can preorder the mask, then see how Alice + Olivia has been using social media to spread positive messages and light during this trying time.
Source: Read Full Article